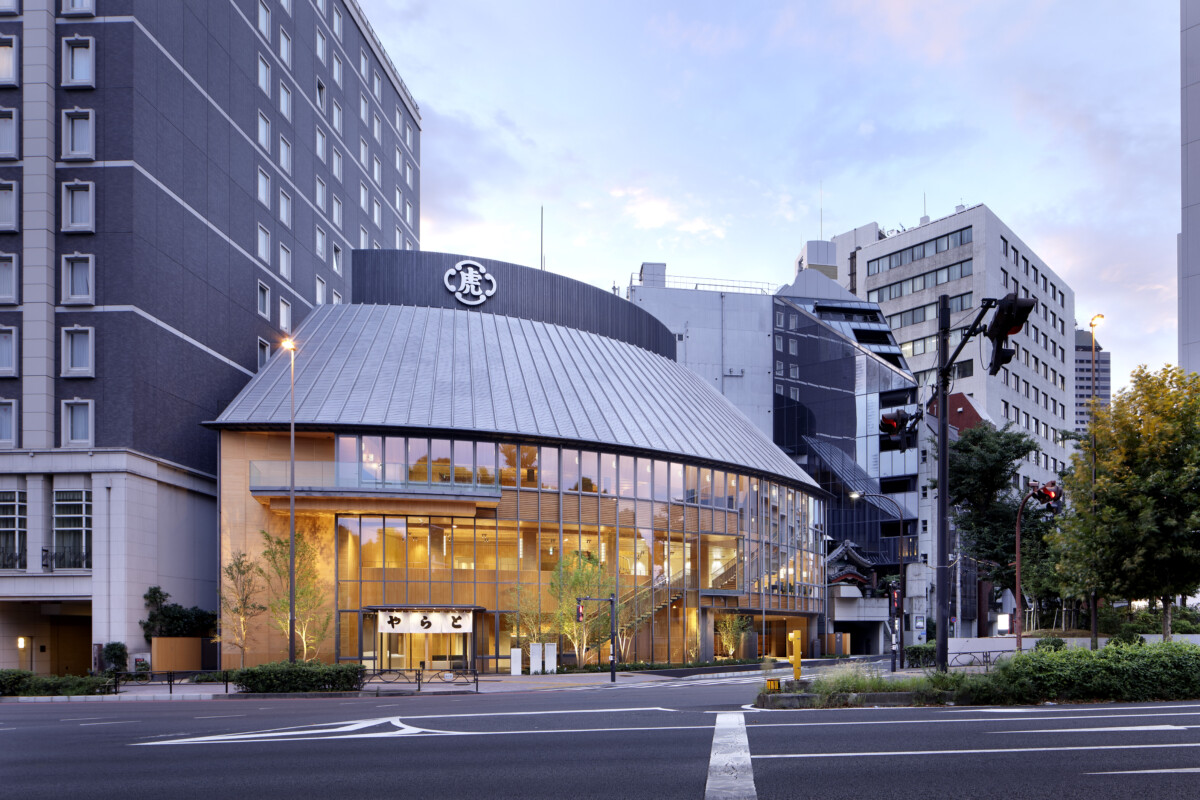 Founded in Kyoto about 500 years ago, Toraya is a confectionery shop that has served as a purveyor for the imperial household. The main store in Tokyo was renovated in October 2018.
This store was designed by the renowned architect Hiroshi Naito. Toraya also opened a gallery in the first basement floor that organizes exhibitions on Japanese sweets and culture, and precious documents and materials that have been preserved for a long time by the house.
Since the renovation, the gallery has held the "Toraya's Yokan (a bar of jelled sweet bean paste) Design Exhibition" where about 450 yokan designs were drawn for a product catalog in 1918. There was also an exhibition that displayed the beauty of traditional Japanese crafts, and another that showcased Japanese and French sweets.
The gallery walls are constructed with solid cypress wood inlaid with a three-dimensional lattice pattern.
Besides the gallery, on the second floor is a shop that sells basic products and customers' special orders, and a tearoom, "Toraya Confectionery," offering healthy meals associated with plant-based Japanese sweets. A manufacturing facility is located on the third floor, where visitors can obeserve through a window the Japanese sweets that are being prepared .
You can discover plenty of Japanese aesthetics and the depth of Japanese culture through their sweets. (Kindly note that the tearoom menu may have changed.)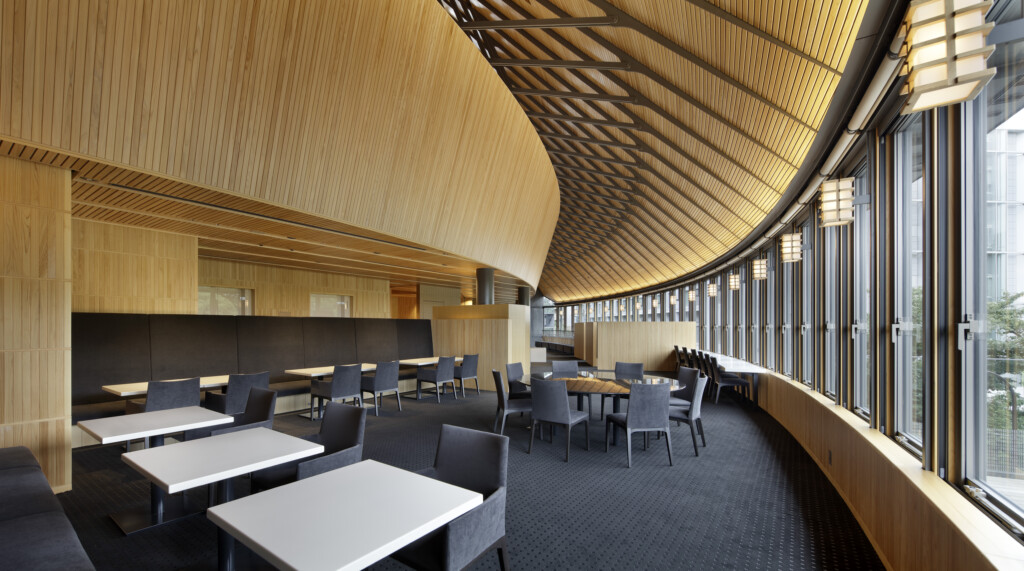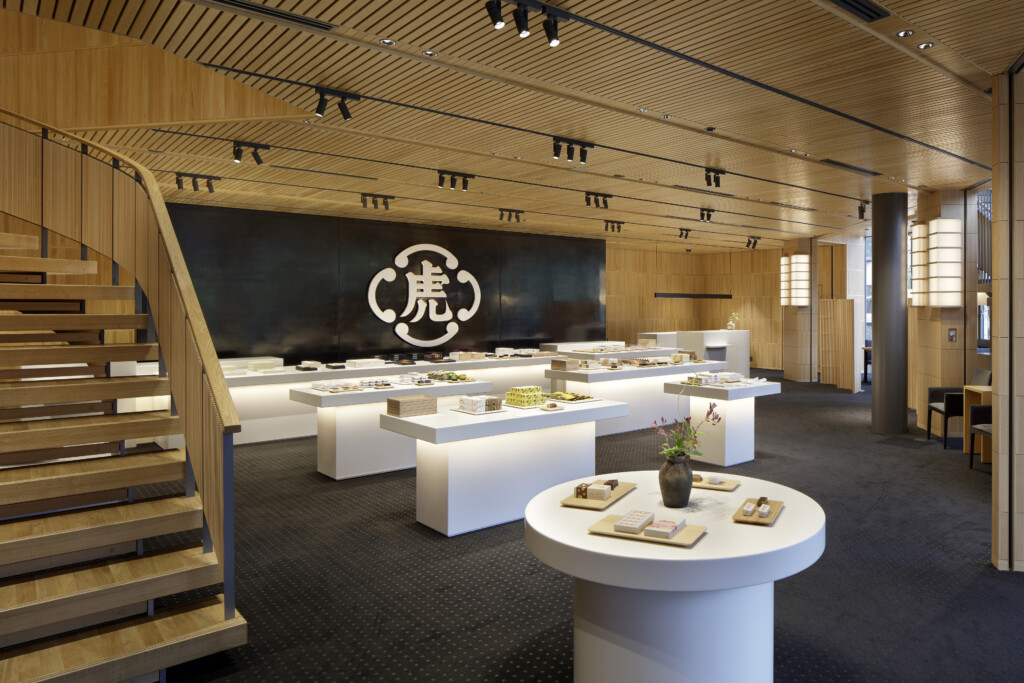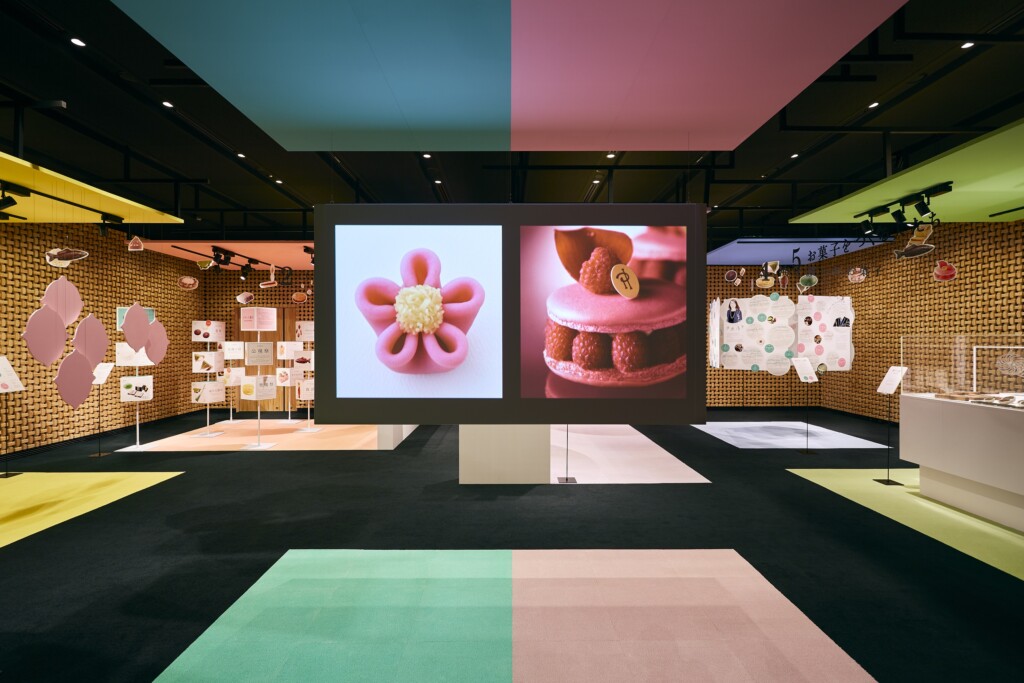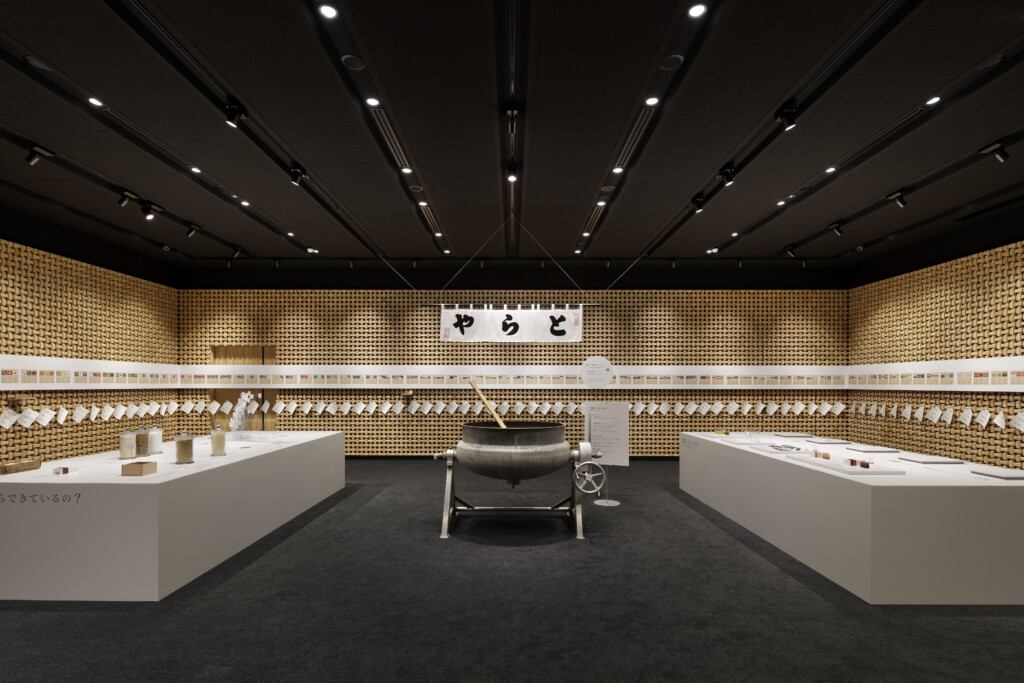 TORAYA AKASAKA GALLERY
4-9-22 Akasaka Minato-ku Tokyo
TEL 03-3408-2331
OPEN 9:00-18:00 (Monday-Friday), 9:30-18:00 (Saturday, Sunday, Holiday)
The opening hours may change according to events held.
CLOSED Irregular Holidays
ACCESS Tokyo Metro AKASAKA-MITSUKE
TICKET Free of charge