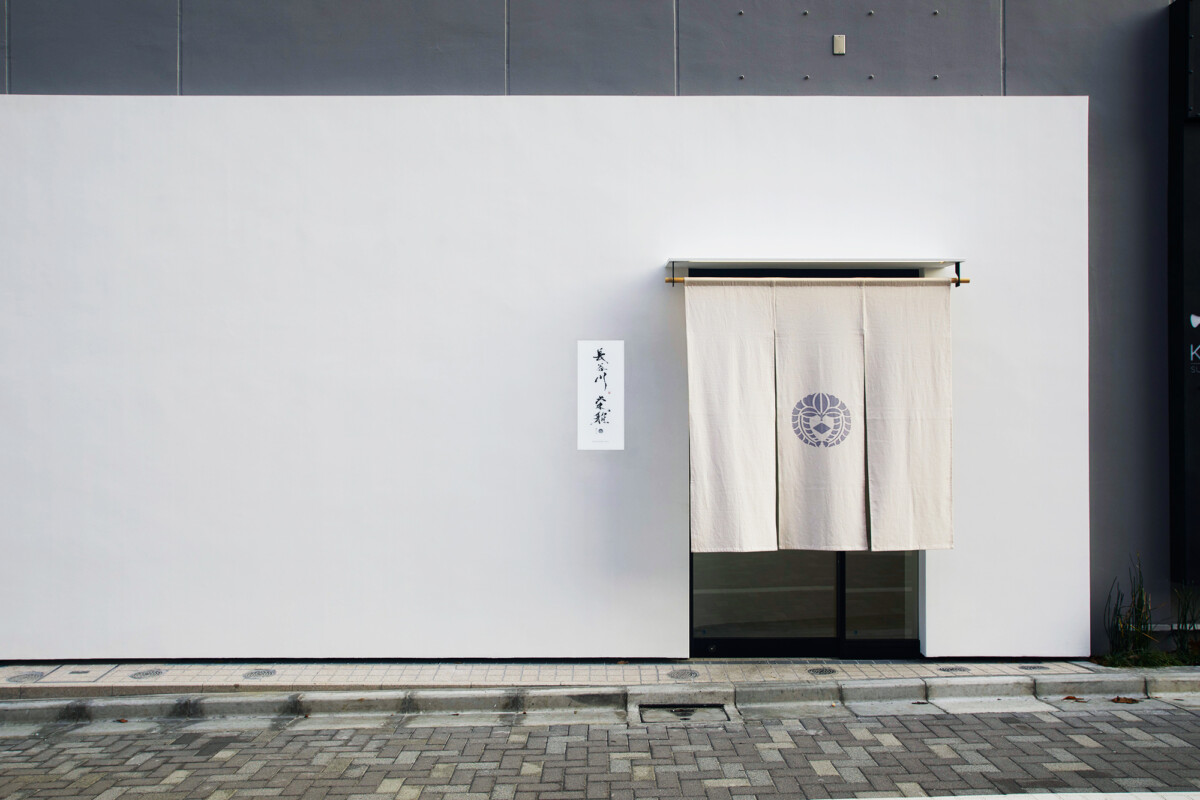 Experience tasting high-quality Japanese sake in Roppongi
Yaegaki Sake & Spirits,Inc. has been making sake in Hyogo Prefecture for more than 350 years. Its finest brand, named after its founder, Hasegawa Eiga, was launched in 2018.
These sakes are carefully crafted using Yamada Nishiki, the best sake-brewing rice. They are made using traditional methods, such as fukuro shibori, a manual extraction process that captures every drip from a sake bag without using mechanical extraction. Hasegawa Eiga has five types of sake, brewed through these methods and made from Yamada Nishiki rice, polished in different ratios.
You can buy these sakes in the Roppongi outlet named for the brand, where flowing water murmurs. In a tatami-mat room in the shop, you can taste sakes, paired with food, listening to the explanation about the process of making sakes from a bilingual sake concierge.
Tasting guests are limited to five groups per day (reservation is required by the previous day with up to four people per group). The paired menu includes five small cups of sake (one cup of each of the five types) and food (¥5,500 per person with tax). In partnership with famous Michelin-starred chefs or those listed in The World's 50 Best Restaurants in Asia, the food menu changes every three months.
This is a place where you can experience not only the most delicious sake; but also you Japanese culture through the five senses.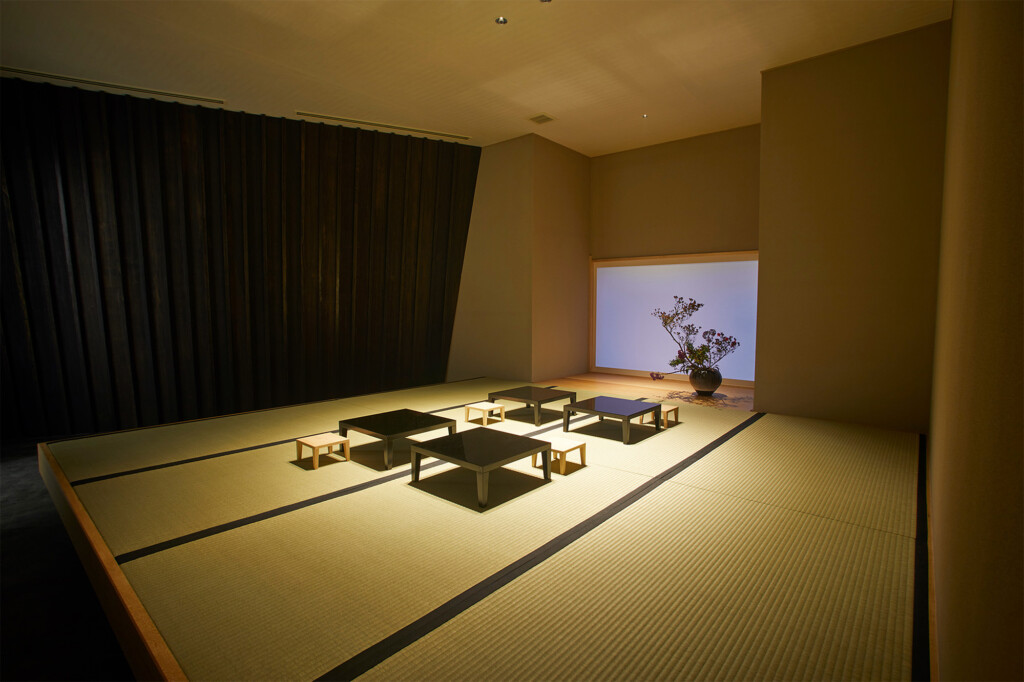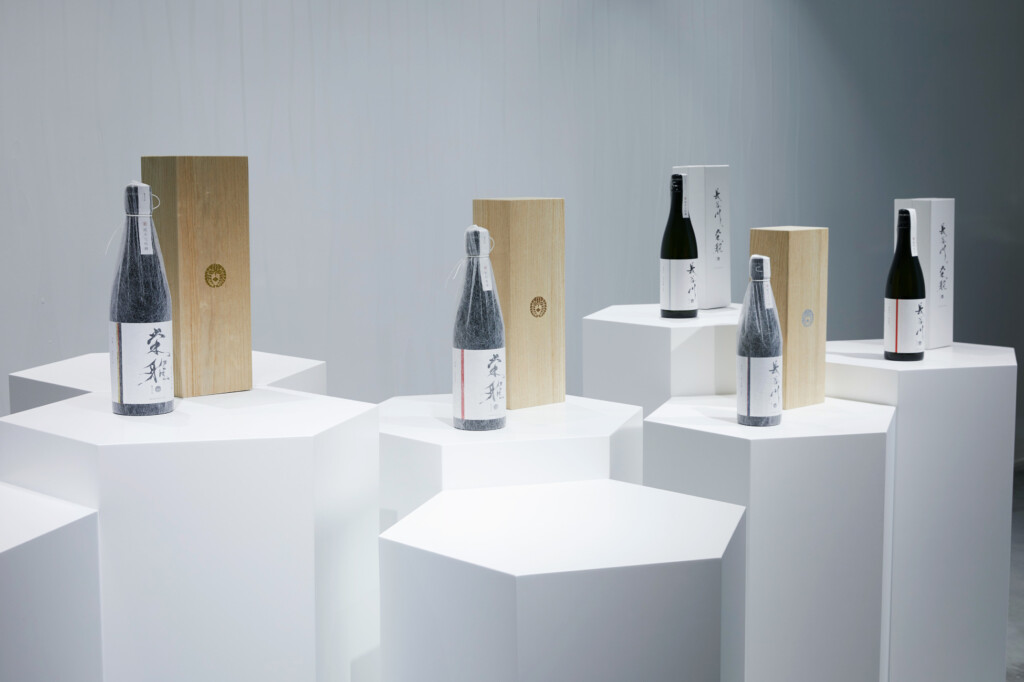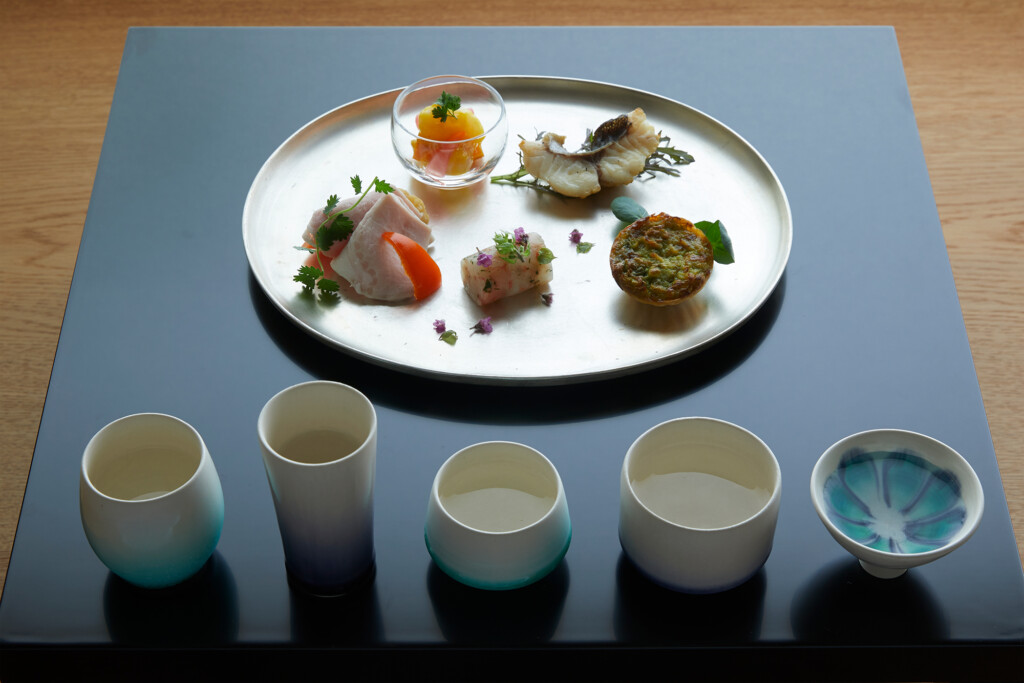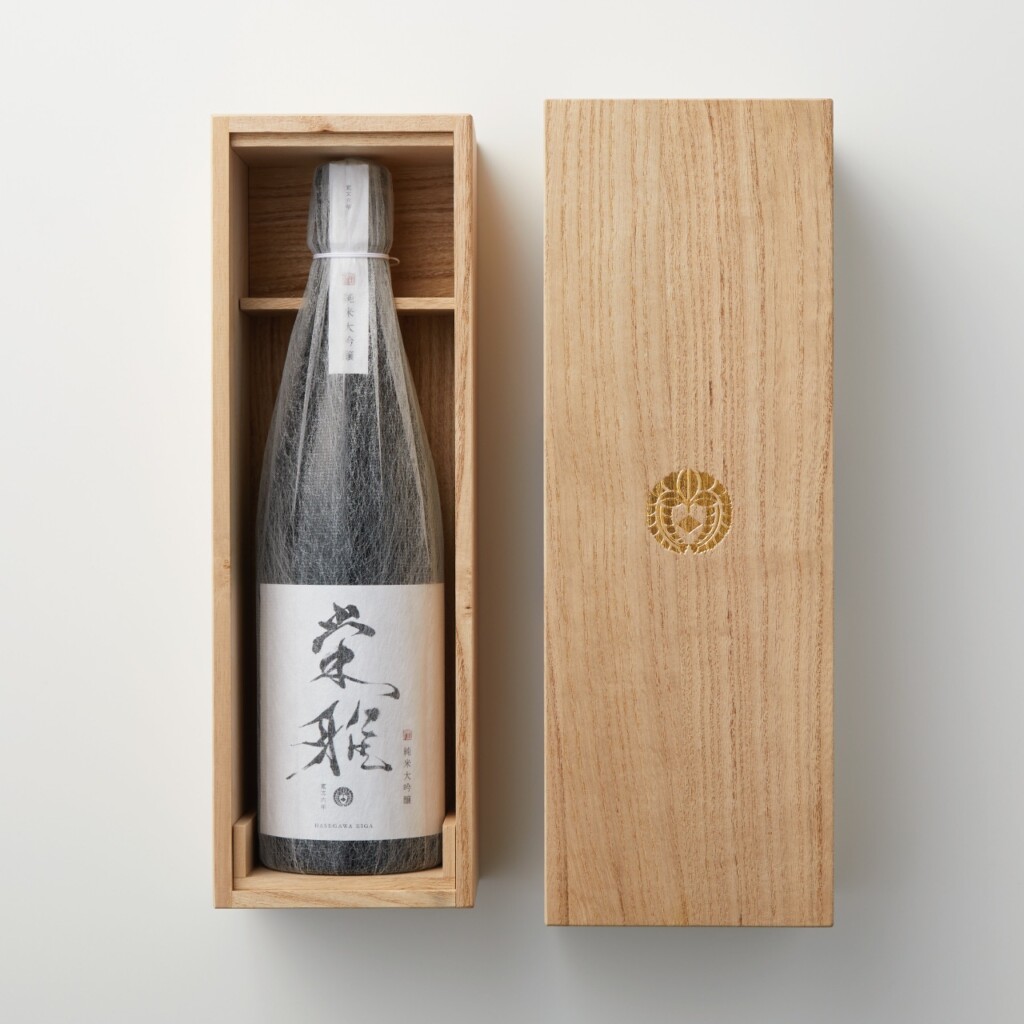 HASEGAWA EIGA
7-6-20 Roppongi Minato-ku Tokyo
TEL 03-6804-1528
OPEN 12:00-20:00 (Monday,Wednesday-Sunday)
CLOSED Tuesday
ACCESS Tokyo Metro ROPPONGI, NOGIZAKA