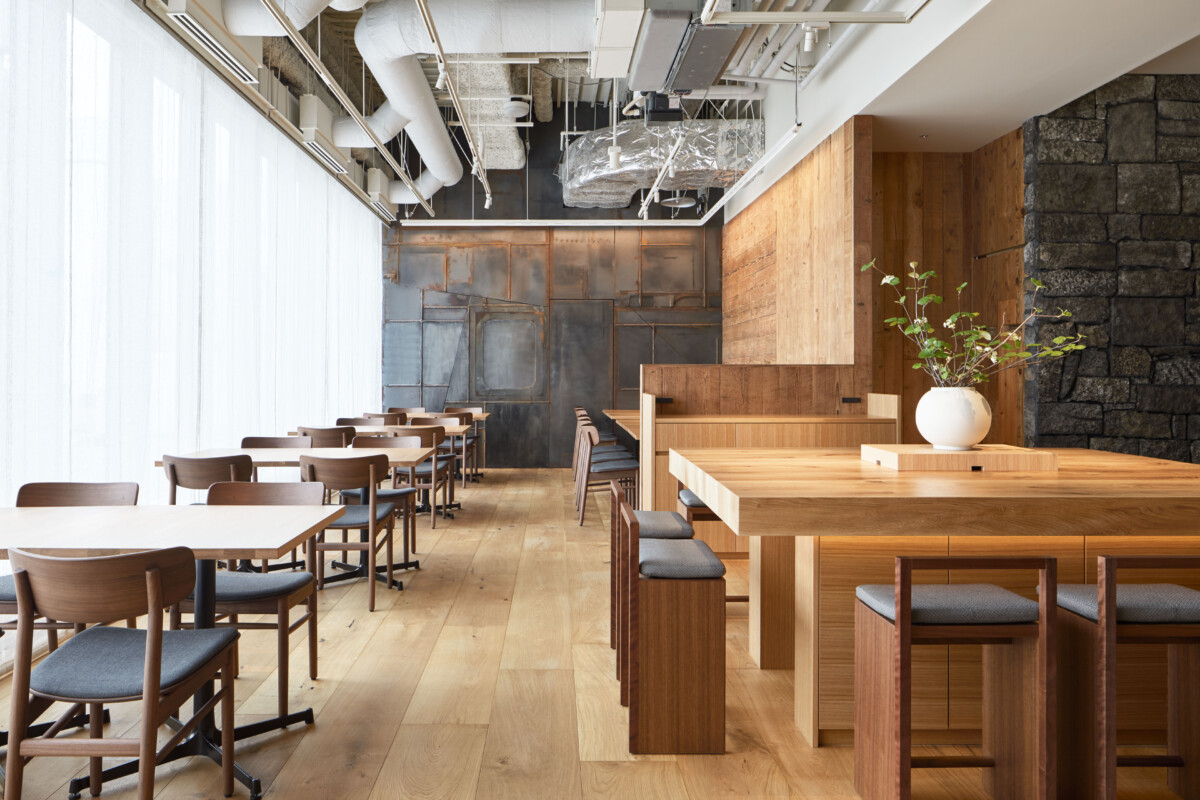 Enjoy Muji world
This is the third Muji Hotel, after the ones in Shenzhen and Beijing in China. Based on the concept of "anti-gorgeous, anti-cheap," it is devised to restore travelers'body and spirit alike.
Although located in Ginza, where the land price is the highest in Japan, it offers reasonable rates starting at 14,900 yen per room. The hotel occupies the upper floors of Muji 's global flagship store. The lower floors have a shop selling about 7,000 Muji products, as well as a restaurant and a bakery.
The rooms are compact but very comfortable, featuring a wooden interior unified with company products, where guests can realize the philosophy of Muji. Some rooms even have mattresses on traditional Japanese tatami mats.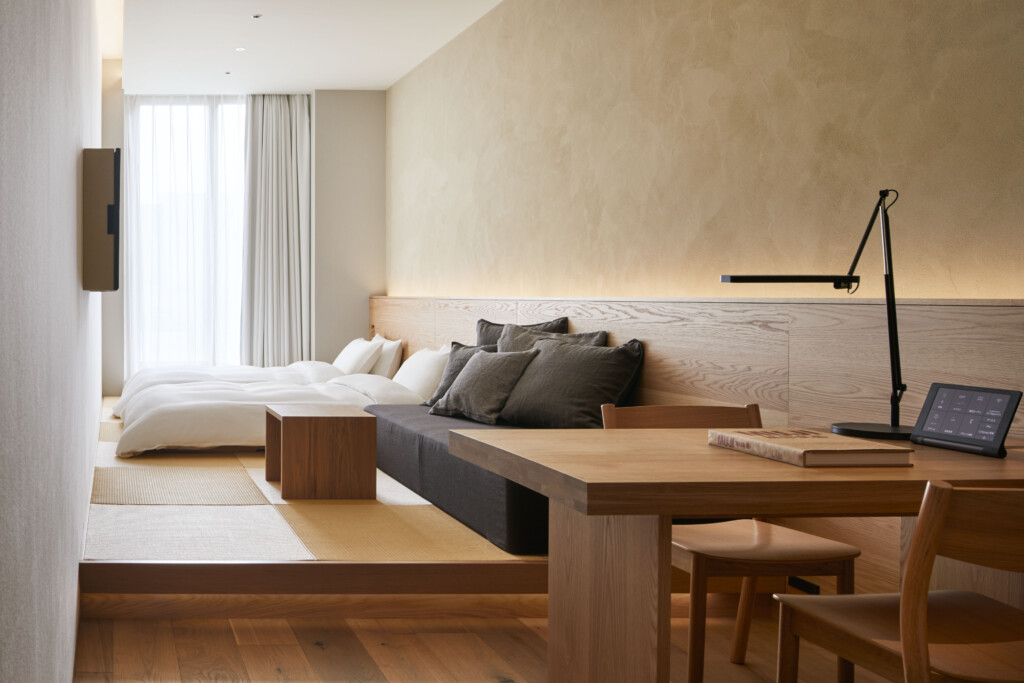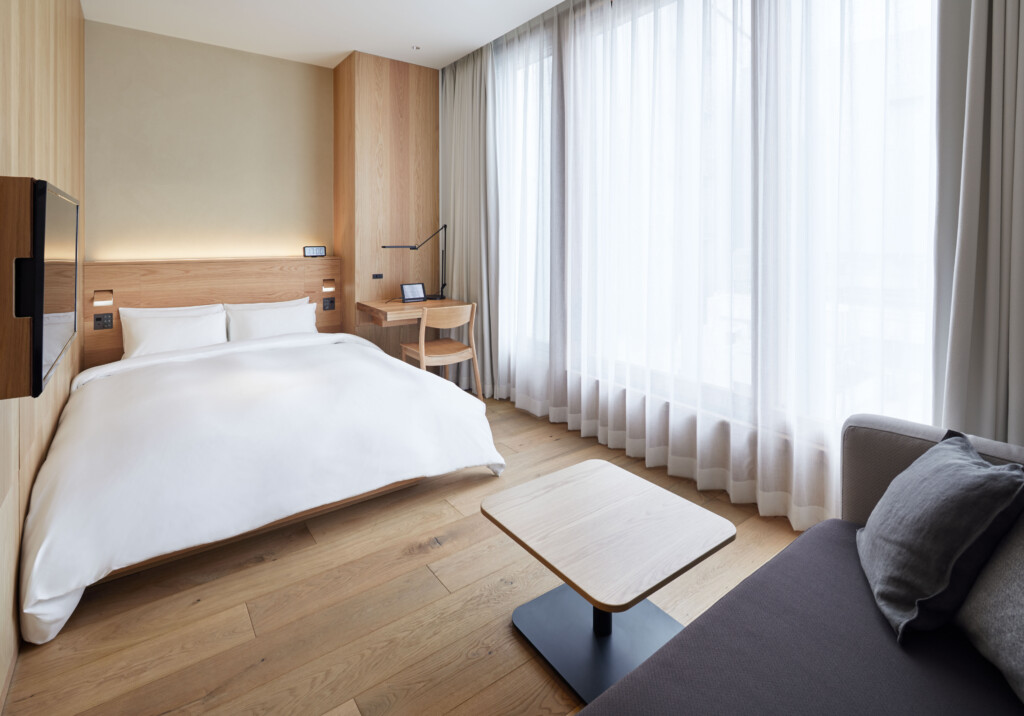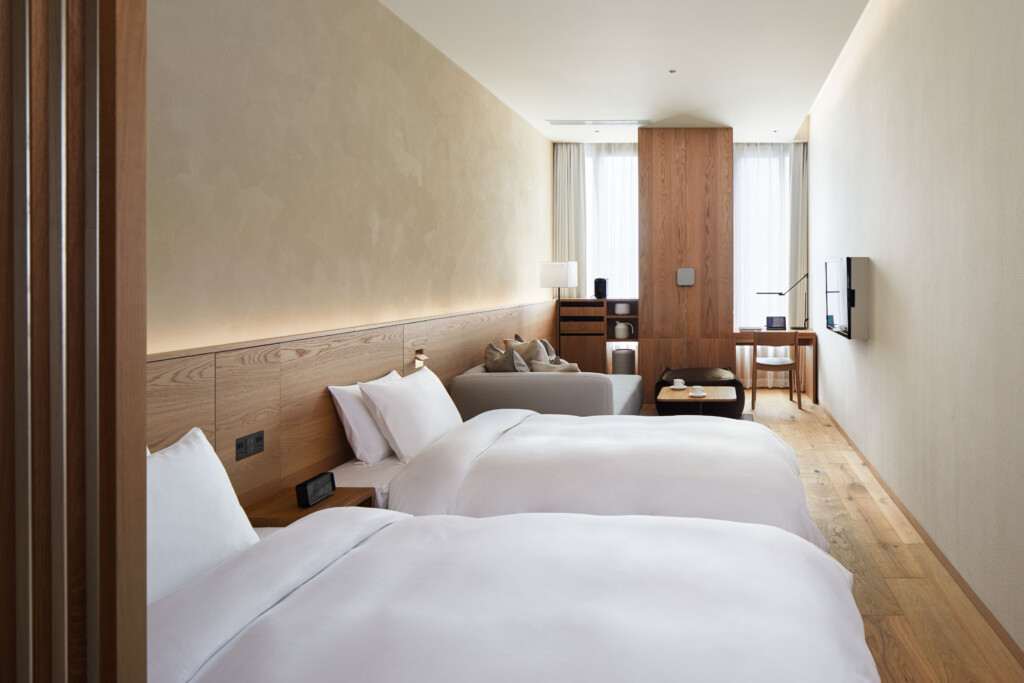 MUJI HOTEL GINZA
3-3-5 Ginza Chuo-ku Tokyo 6F
ACCESS Tokyo Metro GINZA
FACILITY Restaurant, Bakery, Salon