Modern hotel opens in former financial district Kabuto-cho
Nihonbashi Kabuto-cho was once known as the "Wall Street of Japan," as it was a hub for banks and securities companies.
After a period of stagnation due to the relocation of the financial companies, the area is currently going through a makeover with the establishment of various new spaces and facilities.
One such noteworthy complex facility is K5, which houses a boutique hotel with 20 rooms and multiple restaurants, and has been attracting a lot of public attention.
K5 is the renovated the annex building of the Daiichi National Bank, the first bank in Japan. The building dates back to 1923, and its exterior is officially considered as a historic monument.
The Stockholm-based design company CKR (Claesson Koivisto Rune) renovated its
interior while retaining the exterior and several other structures.
The new design of the hotel, located on the second to fourth floor, is a modern yet nostalgic fusion of Scandinavian and Japanese aesthetics.
It was designed with the concept of "coexistence with nature in the city." The liberal placement of nature elements such as trees, and the sunlight softly shining through the curtains of the large windows, creates a soothing ambiance.
The cafes and restaurants, whose interiors are harmonious extensions of the hotel's main design theme, offer a variety of uniquely crafted food items and drinks.
Guests can enjoy seasonal fusion cuisine, natural wine, and beer in the "Caveman" restaurant; craft beers from New York's Brooklyn Brewery in the "B" beer hall; and cocktails based on Asian tea and herbal medicine in the "Ao" library bar. Overall, this is surely a very interesting lineup.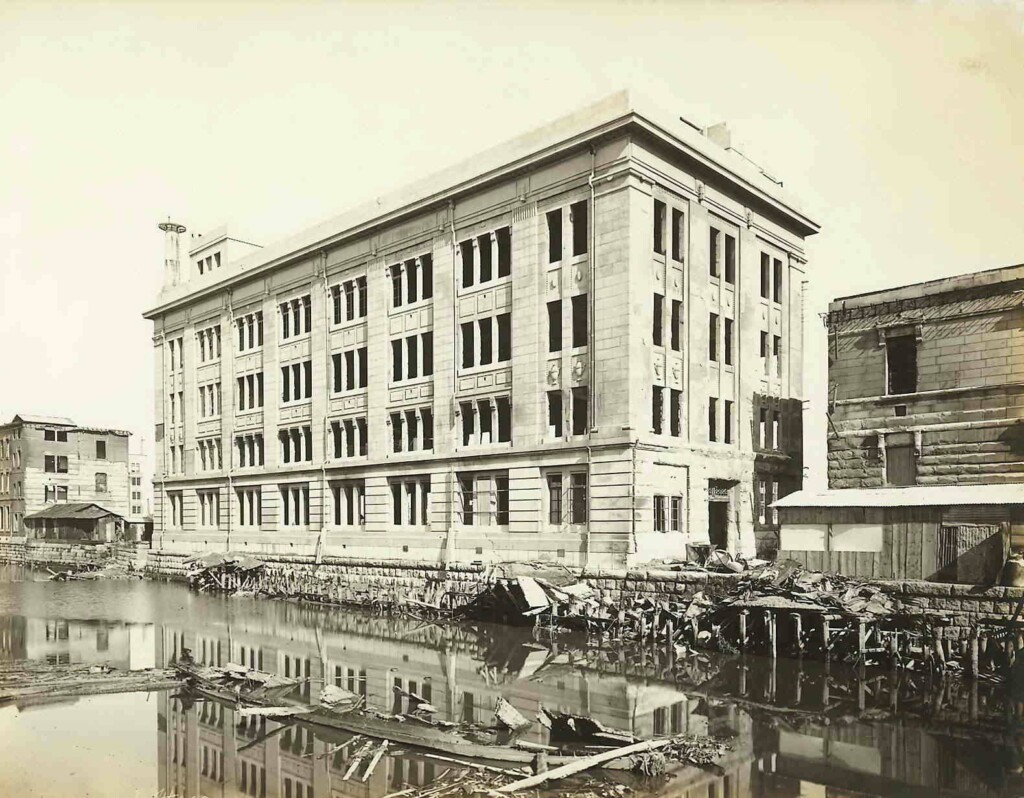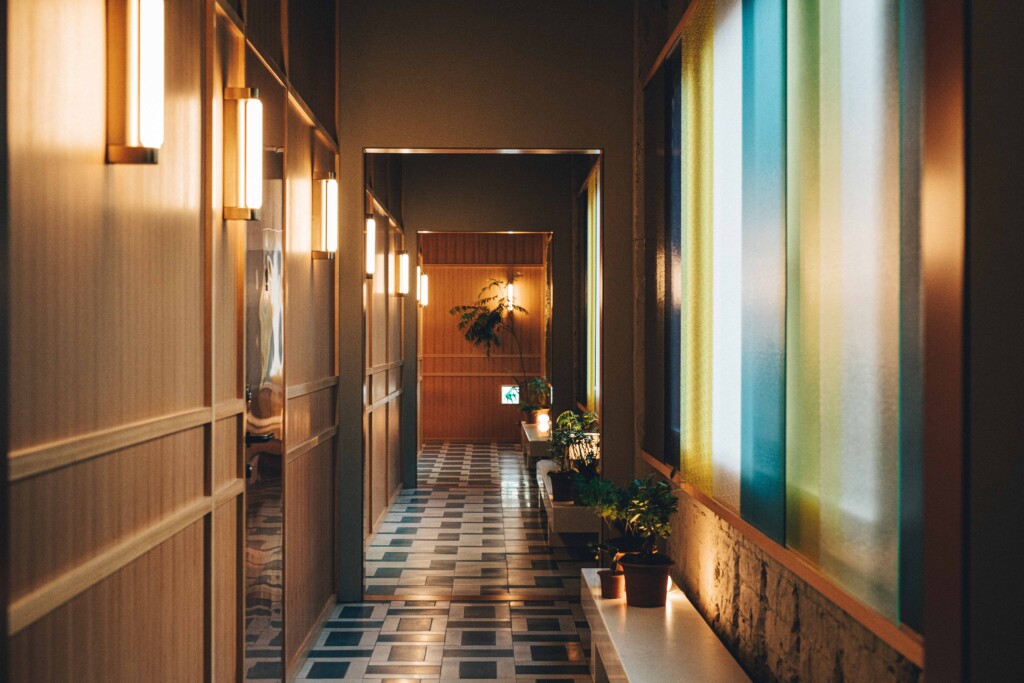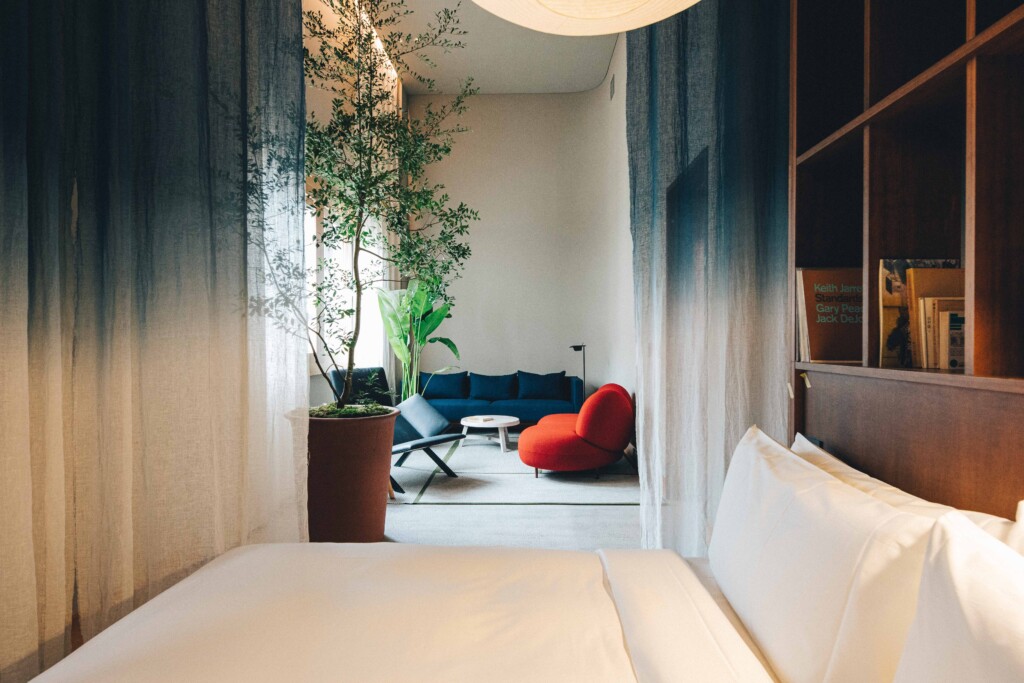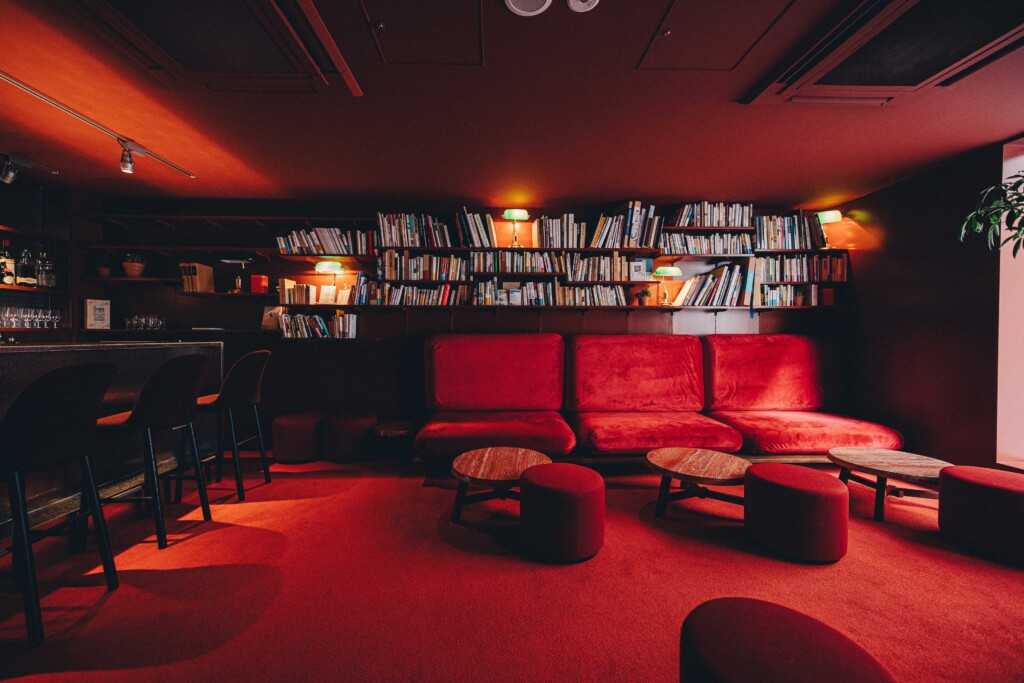 HOTEL K5
3-5 Kabutocho Nihonbashi Chuo-ku Tokyo
TEL 03-5962-3485
ACCESS Tokyo Metro KAYABACHO
FACILITY Restaurant, Cafe, Bar, Beer Hall