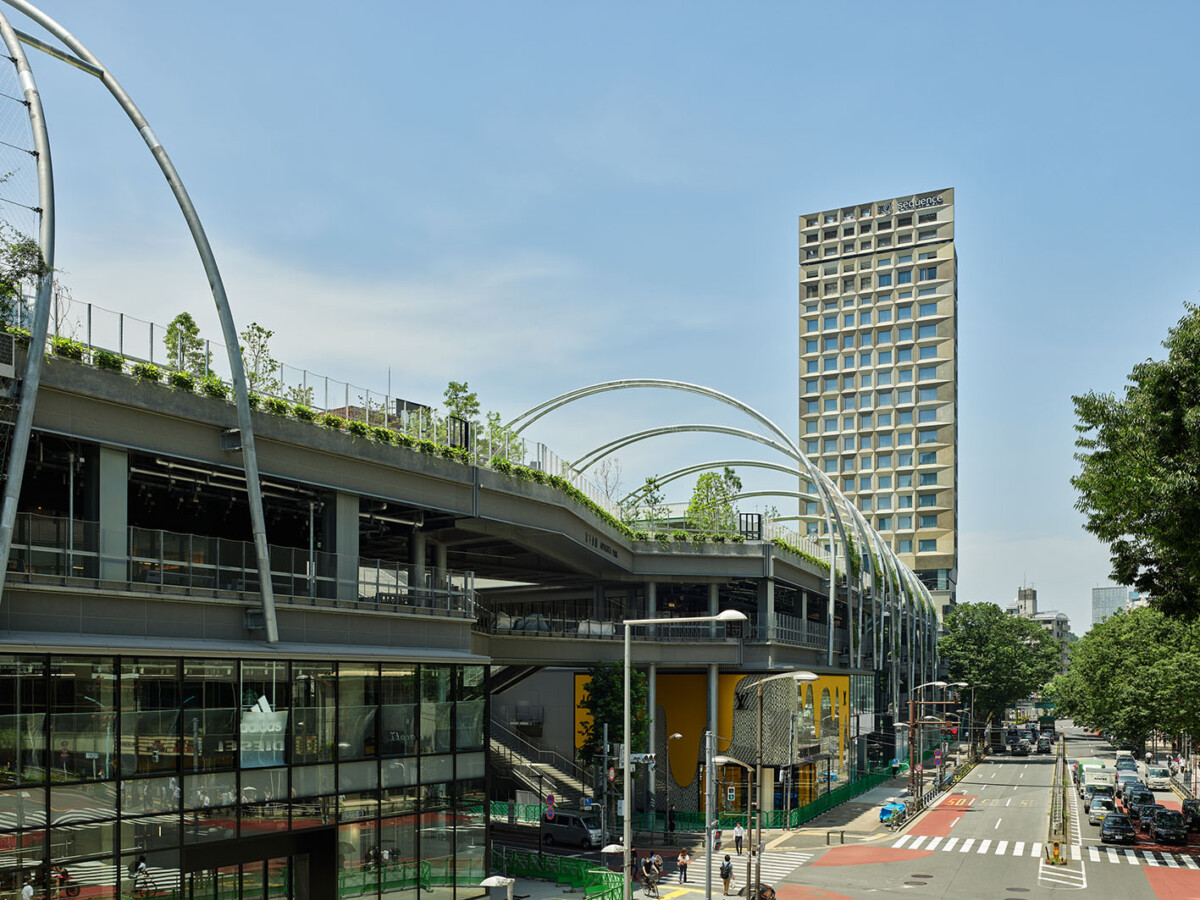 Experience energetic Tokyo in middle of Shibuya
A three-minute walk from Shibuya Station, the Shibuya Ward Municipal Miyashita Park, constructed as a hanging garden in 1953, was reborn as a complex facility, Miyashita Park, in 2020. It consists of the Rayard Miyashita Park shopping mall, the Sequence Miyashita Park hotel, and the Shibuya Ward Municipal Miyashita Park located on the lawn-covered roof.
Talented creators, including Makoto Tanijiri and Ai Yoshida of Suppose Design Office, worked on its interior design. This design company is known for designing a new office for Kadokawa, one of Japan's largest media companies.
The Sequences Miyashita Park features a design with interiors and furniture using natural materials such as wood and leather, giving a high-class texture.
You will realize that you are in the middle of Shibuya when you look out from the guest room window. The hotel has four types of rooms, including a suite room of over 94㎡ with a panoramic view of the city, a bunk bed-type room for families or groups of friends, as well as a bathroom-view type room where you can enjoy bath time while watching the night view.
At Valley Park Stand, a café-bar in the lobby, creators from the Shibuya area gather and bring an energetic and creative atmosphere. On the fifth floor, a unique Asian restaurant, Dōngxī, offers dishes inspired by various cuisines from China, Thailand, and other countries on the Silk Road – from breakfast to dinner. Treat yourself to panoramic views from Soak, a bar on the rooftop. This place offers an attractive lineup.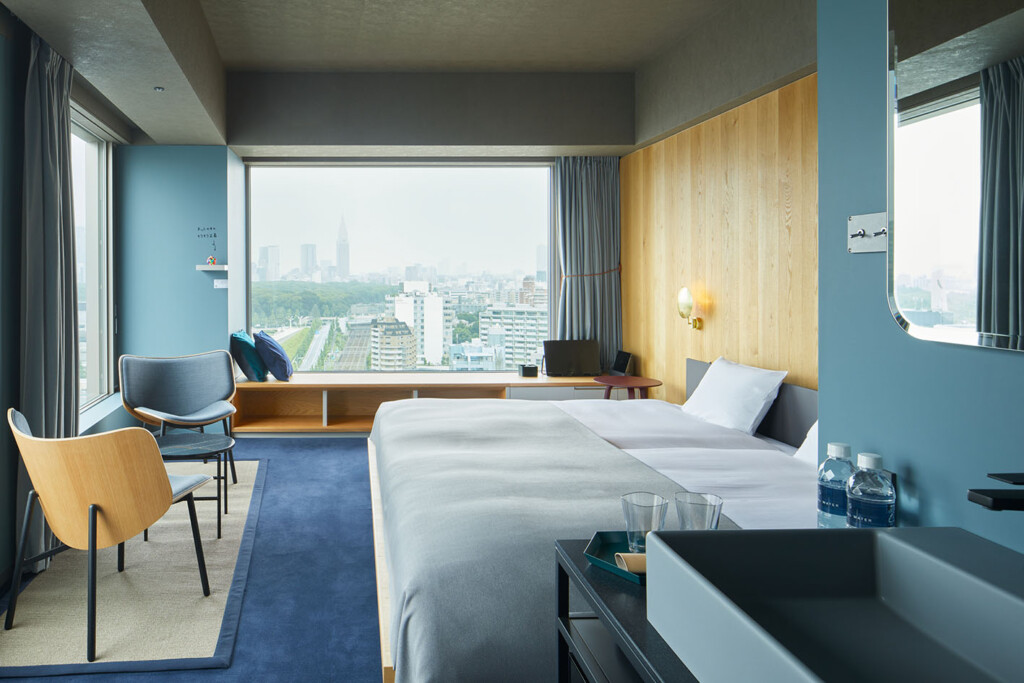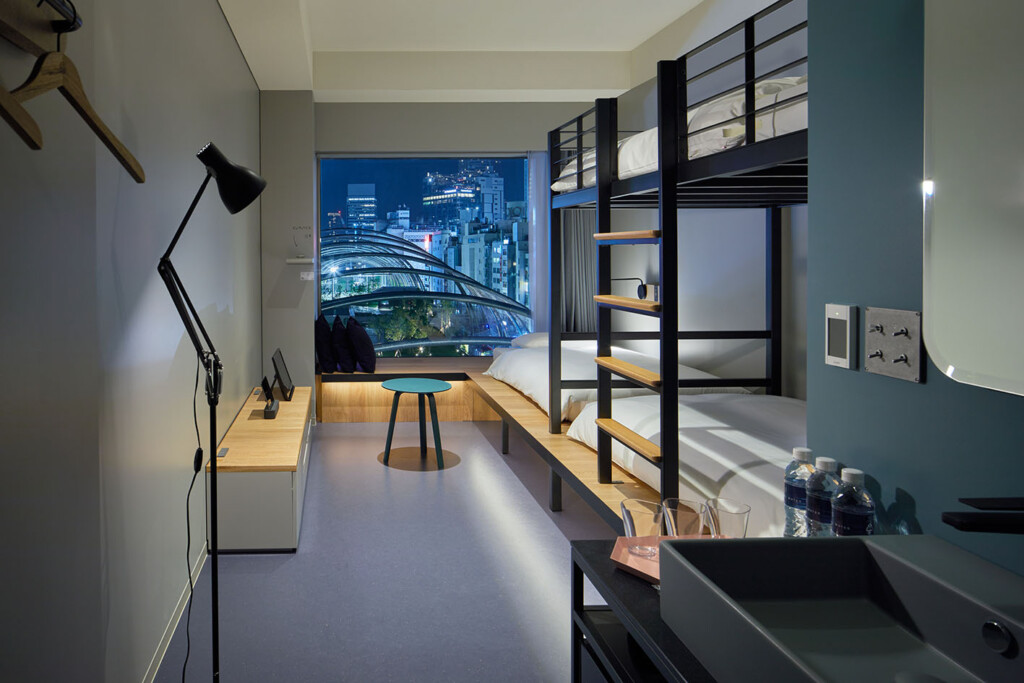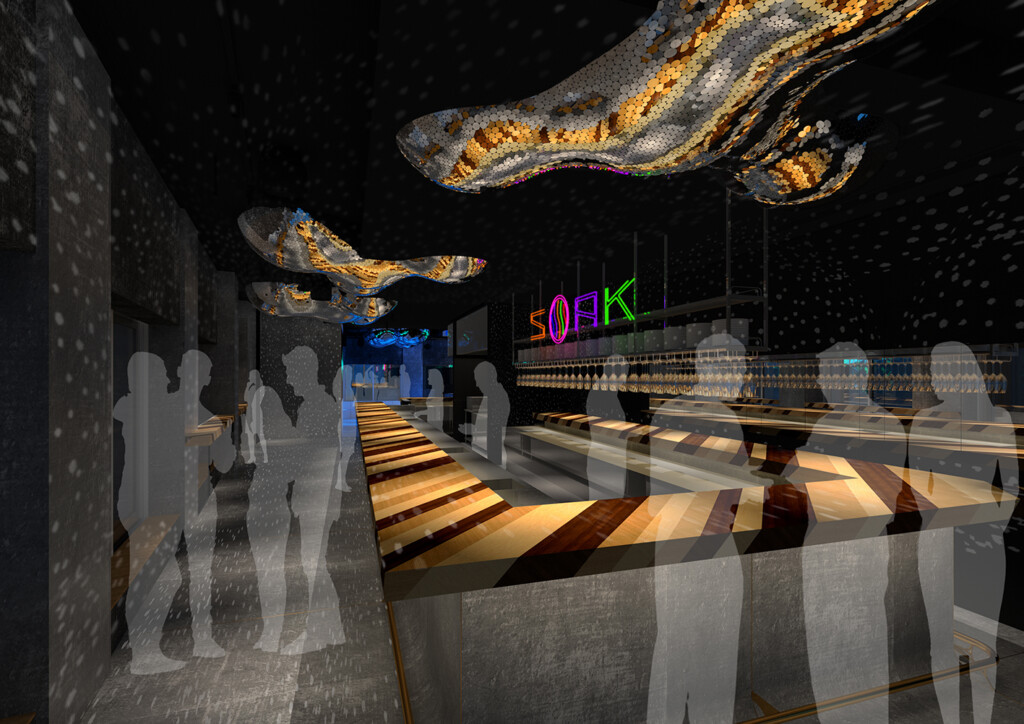 SEQUENCE MIYASHITA PARK
Miyashita Park North 6-20-10 Jingumae Shibuya-ku Tokyo
03-5468-6131
ACCESS Tokyo Metro, JR, Tokyu SHIBUYA
FACILITY Restaurant, Cafe, Bar
https://www.sequencehotels.com/miyashita-park/