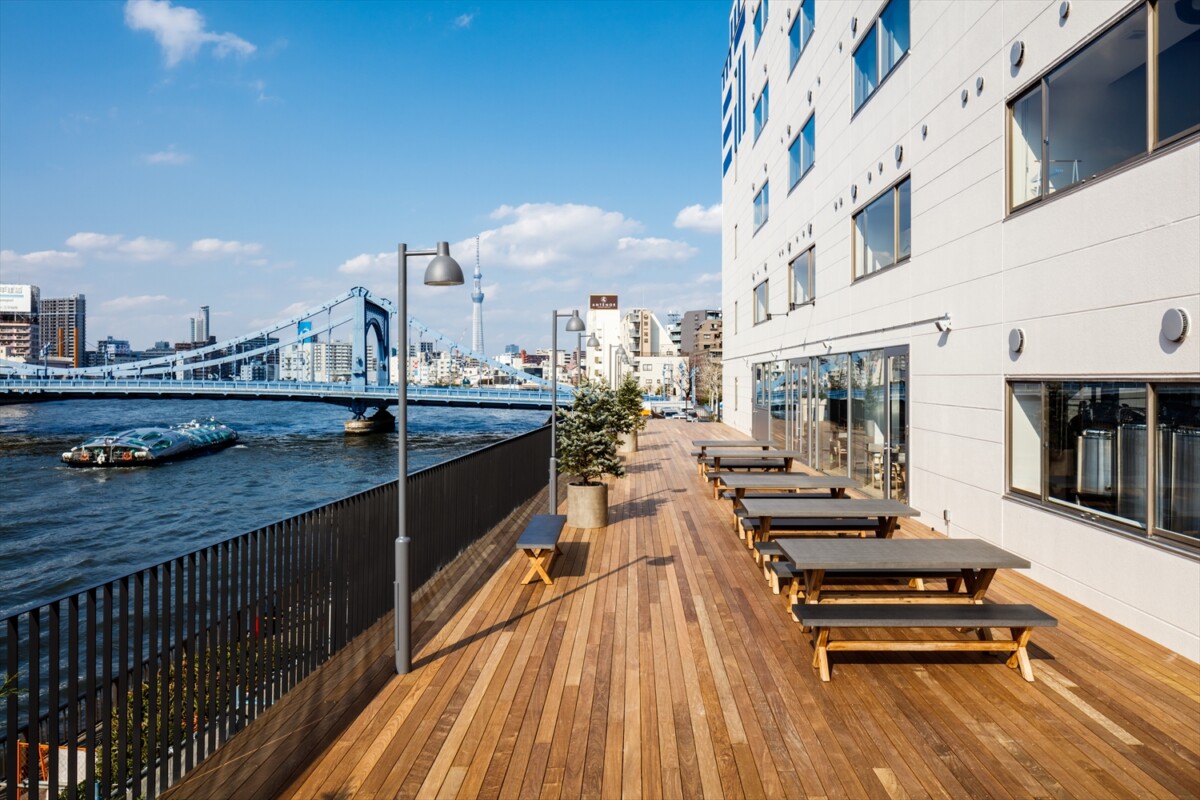 Enjoy your stay facing Sumida river at Lyuro
This hotel is in the downtown area of the Fukagawa district, where tradesmen and artisans lived during the Edo period (1603−1868). It is fun to walk around the area and see its old charm. Lyuro, whose name is derived from a combination of the words "flow" and "road," has a comfortable terrace that faces the Sumida River. It offers 27 guest rooms and 14 dormitory-style beds.
Here, you also have a grill restaurant, Pitmans, which is open to the public.
Collaborating with local companies, it serves specialty coffees by Leaves Coffee Roasters in Sumida Ward and craft beers selected from several micro-breweries in Tokyo.
Enjoy them with a plate of three kinds of meat and grilled vegetables including slow-cooked pulled pork.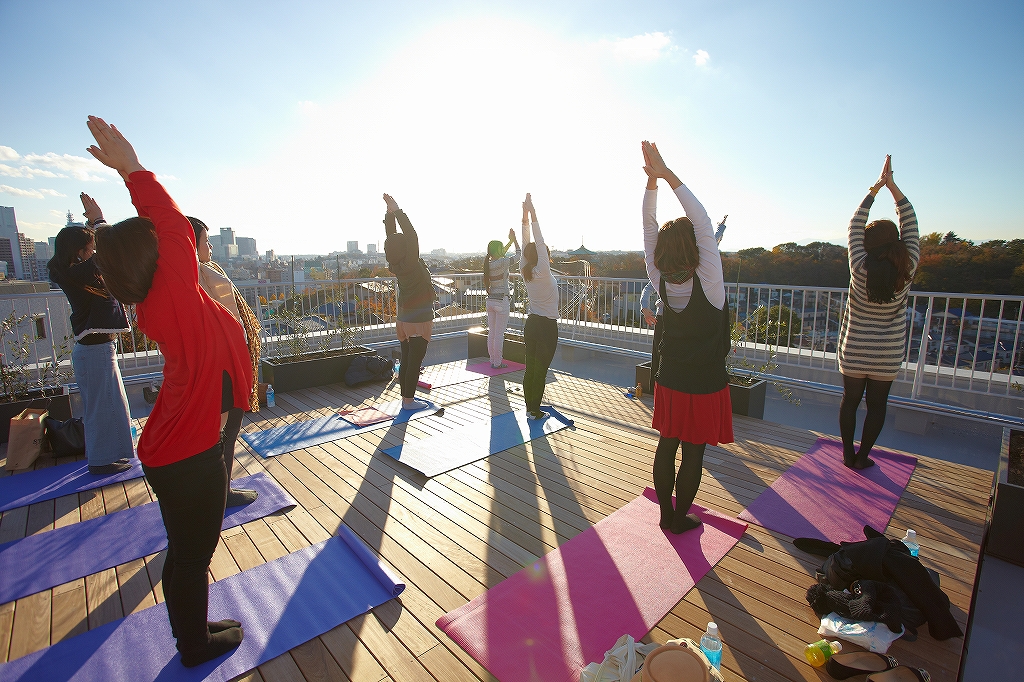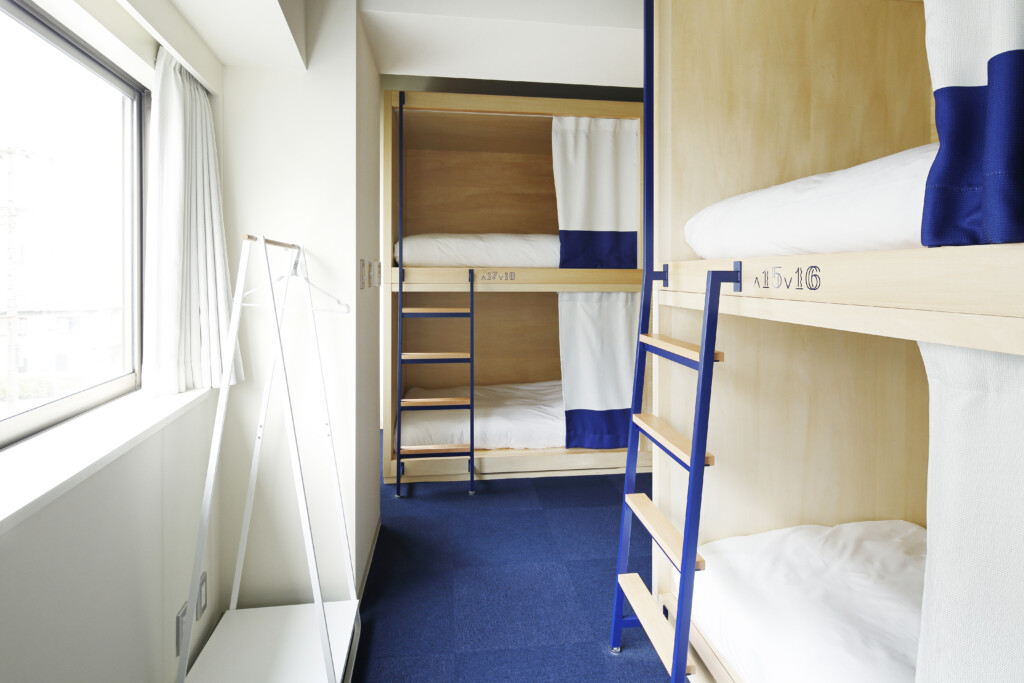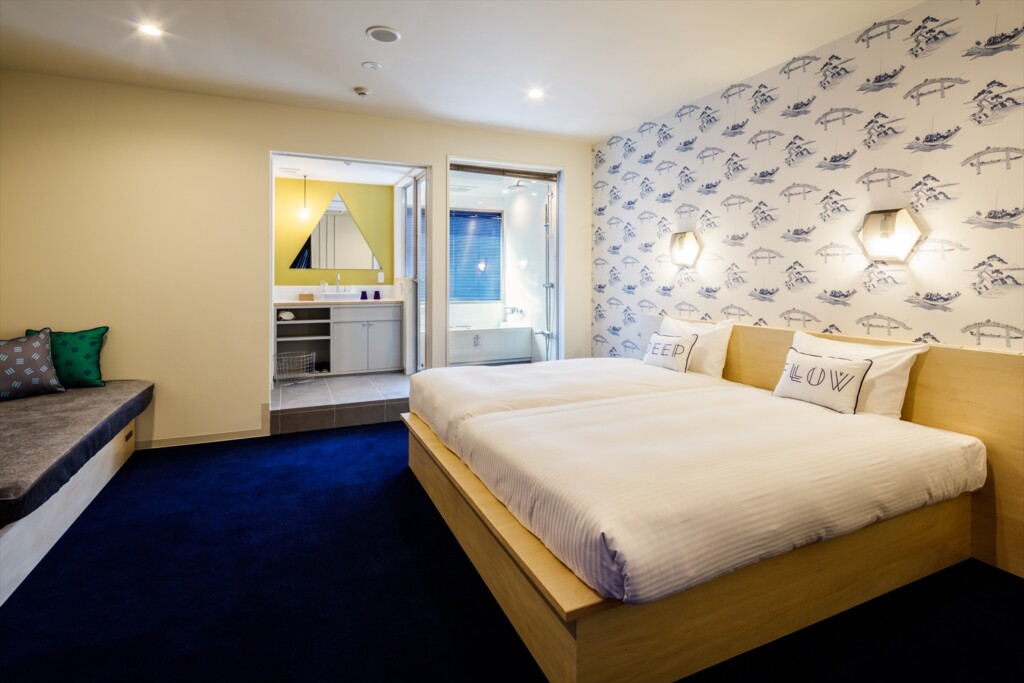 LYURO
1-1-7 Kiyosumi Koto-ku Tokyo
TEL 03-6458-5540
ACCESS Tokyo Metro SUITENGUMAE, KIYOSUMI-SHIRAKAWA
12 minutes from T-CAT( Tokyo City Air Terminal)
FACILITY kiosk, gallery, laundry, restaurant: BBQ