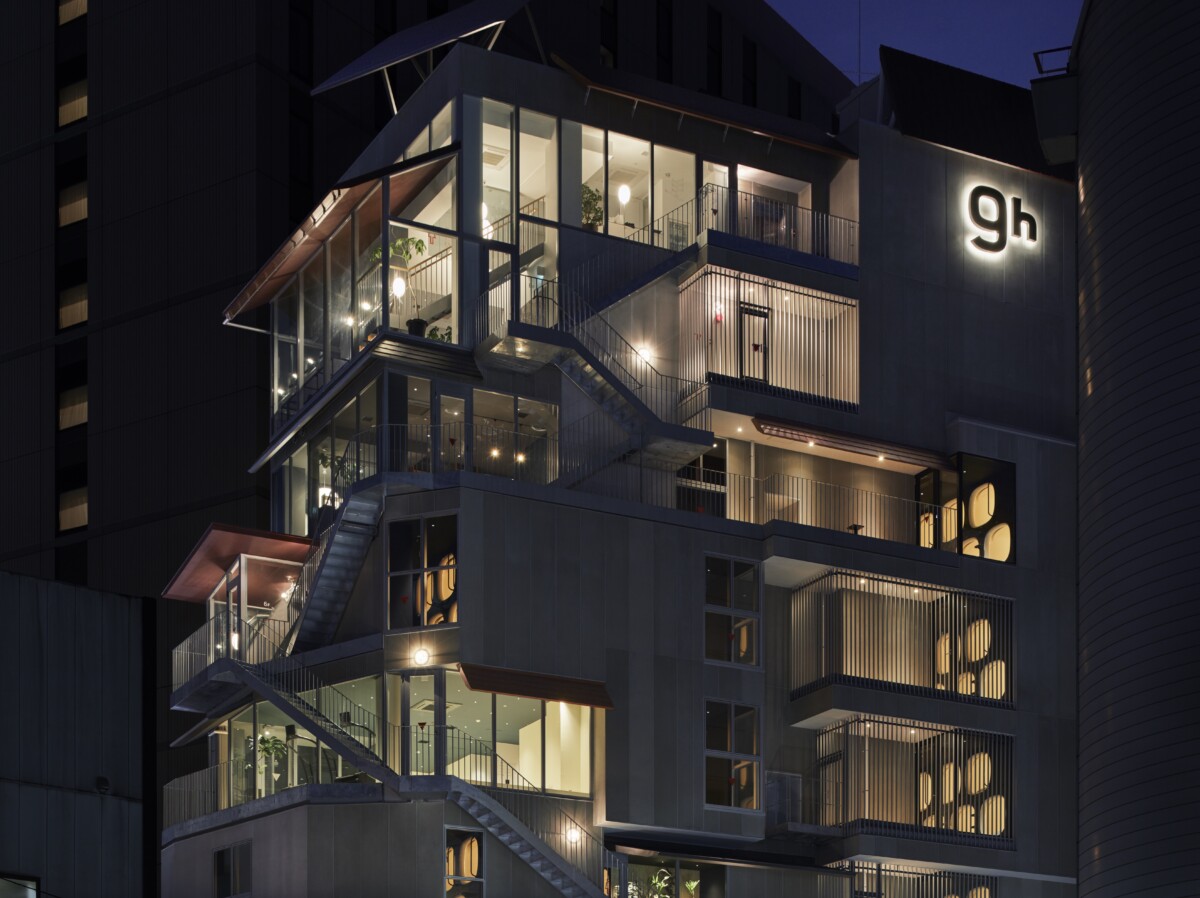 Stylish capsule hotel with a unique design
The designer capsule hotel Nine Hours proposes a new accommodation style for the fast-paced urban lifestyle. The concept is minimalist, focusing on accommodation needs, lasting nine hours: one hour for bathing, seven hours for sleep, and one hour for dressing. This hotel can also be used for shorter stays to nap or shower.
Its branches are in busy, high-transport areas such as Narita Airport and Hakata Station, in business areas such as Otemachi, and in tourist areas frequented by foreigners such as Asakusa. It has 16 locations: ten in Tokyo, two in Osaka, two in Fukuoka, one in Nagoya, and one in Sendai.
The hotel in Kanda is designated for women-only.
Product designer Fumie Shibata designed a capsule-type unit to emphasize comfortable sleep. Architect Akihisa Hirata designed the modern architecture for the Asakusa branch with 14 different roof styles and unique façades, which might have been inspired by Asakusa's scenery, such as the Nakamise commercial street.
Hirata also designed the unique architecture for the Suidobashi branch with the hall on the sixth floor, which is almost entirely covered with diagonal glass. Nine Hours is particular about providing the best in specialty coffee, setting up Fuguren, which led to the spread of Norwegian coffee culture, in the Asakusa branch, and REC Fukuoka in the Suidobashi branch.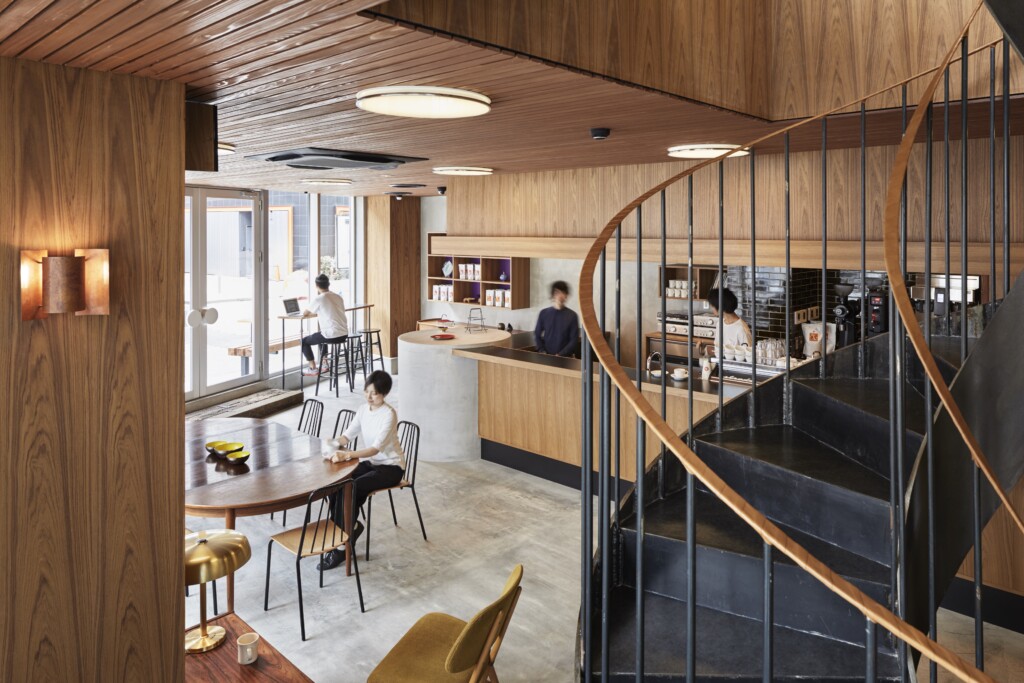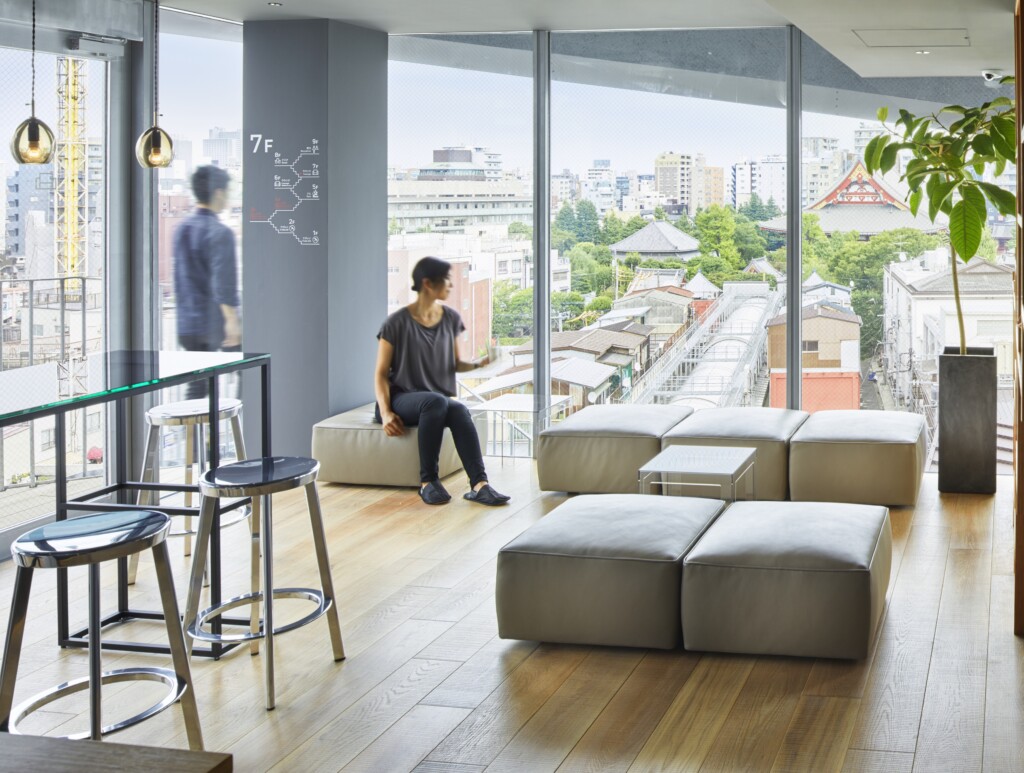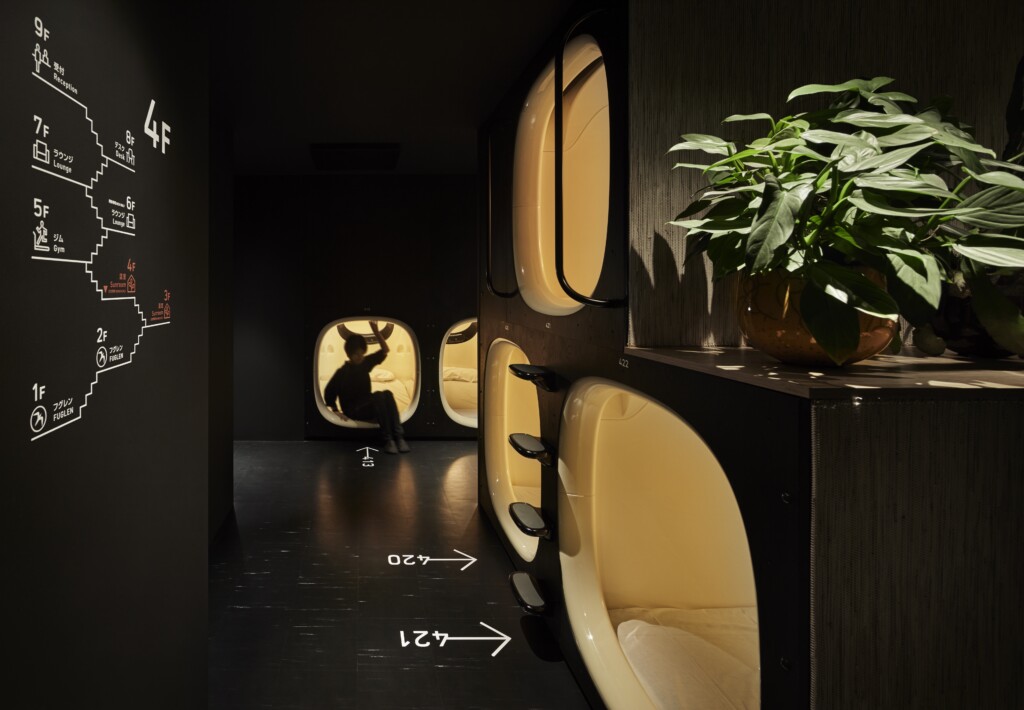 NINE HOURS ASAKUSA
2-6-15 Asakusa Taito-ku Tokyo
TEL 03-5830-0057
ACCESS Tokyo Metro ASAKUSA
NINE HOURS SUIDOBASHI
3-10-1Kanda Misaki Cho Chiyoda-ku Tokyo
TEL 03-5357-1807
ACCESS JR SUIDOBASHI