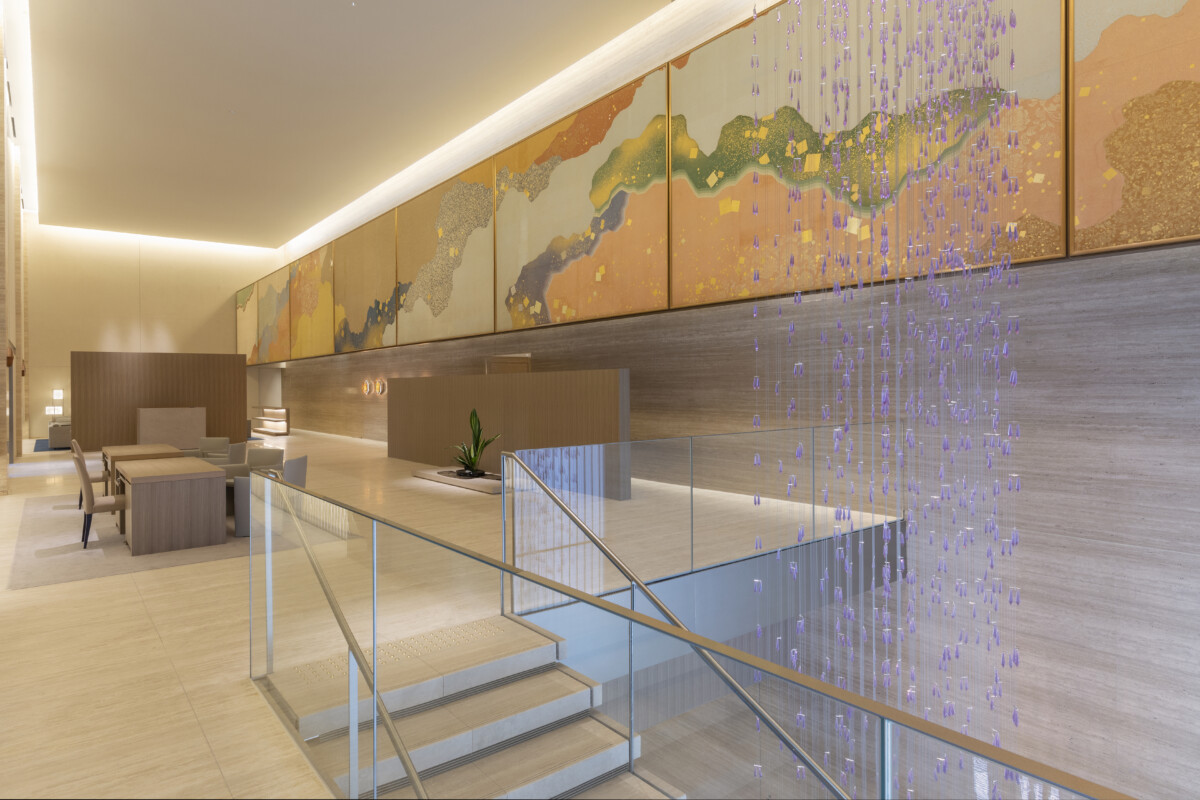 Unique lamps in lobby express mix of historical and modern
The former Hotel Okura Tokyo opened in 1962 as a masterpiece fusion of modern architecture with traditional Japanese craft techniques. In September 2019, the Okura Tokyo marked its new birth while retaining traditional Japanese aesthetics.
The hotel has been modernized, but at the same time, the atmosphere of the founding period has been retained. For example, it kept the original iconic Okura lantern light fixtures in the lobby, although these have been changed to hold LED bulbs.
The Okura Tokyo consists of two buildings, the Okura Heritage Wing with a traditional Japanese atmosphere, and the Okura Prestige Tower with a modern and dynamic design. These buildings symbolize modern Tokyo, where the new and old co-exist.
In addition, the hotel offers a wide variety of culinary delights, including Japanese cuisine such as kappo, sushi, tempura, and teppanyaki, as well as French and Chinese restaurants.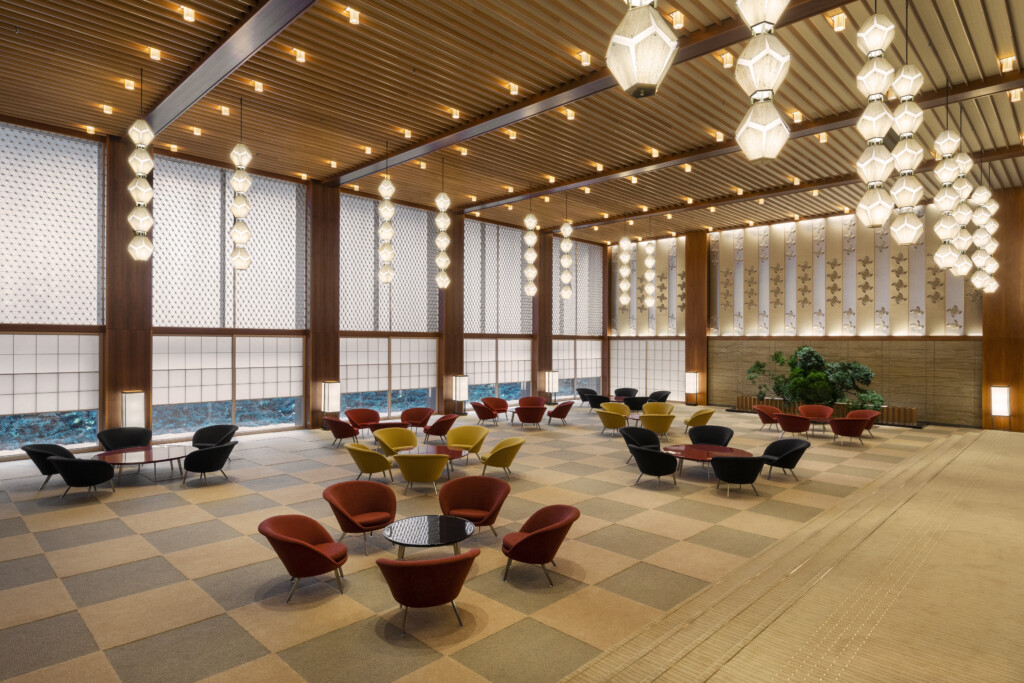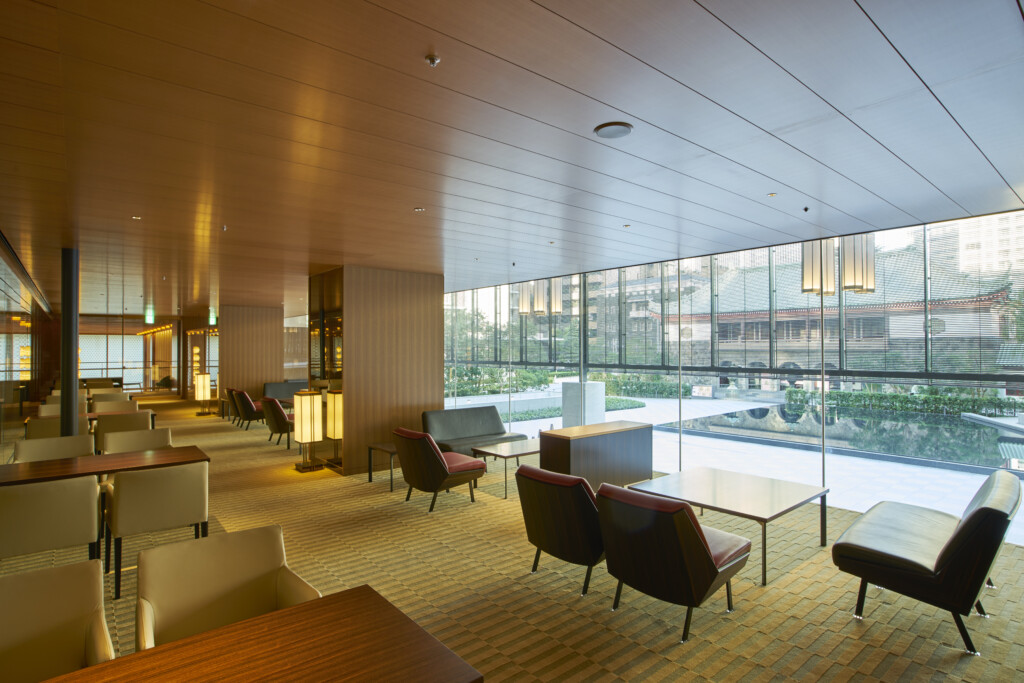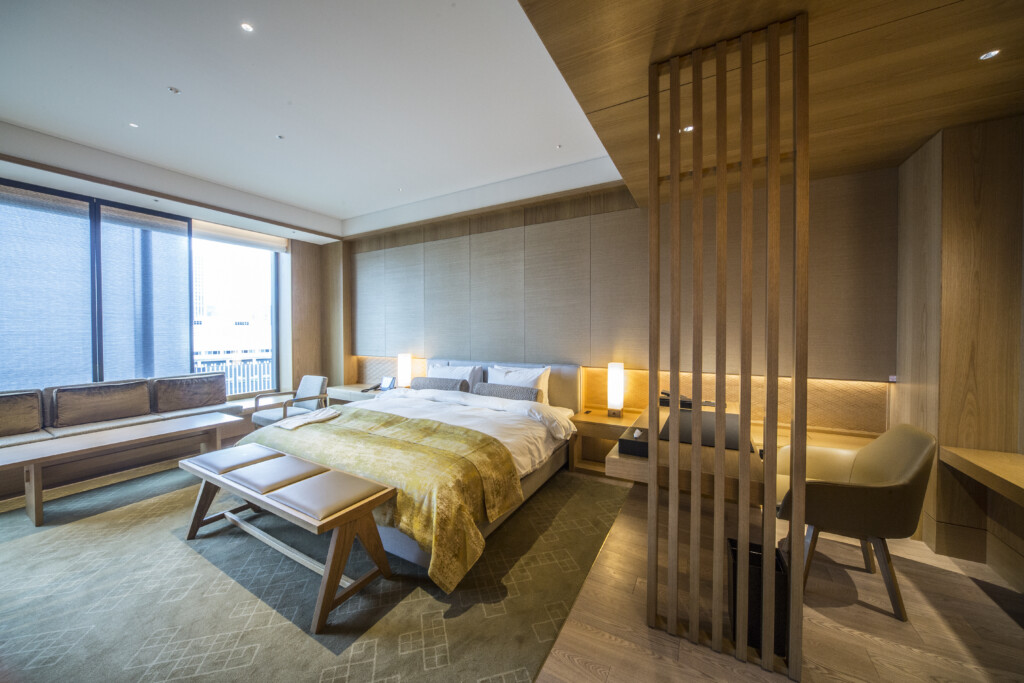 THE OKURA TOKYO
2-10-4 Toranomon Minato-ku Tokyo
TEL 03-3582-0111
ACCESS Tokyo Metro TORANOMON HILLS, TORANOMON, TAMEIKE-SANNO
FACILITY Restaurant(French,Japanese,Chinese, Teppanyaki), All Day Dining, Delicatessen, Bar, Spa