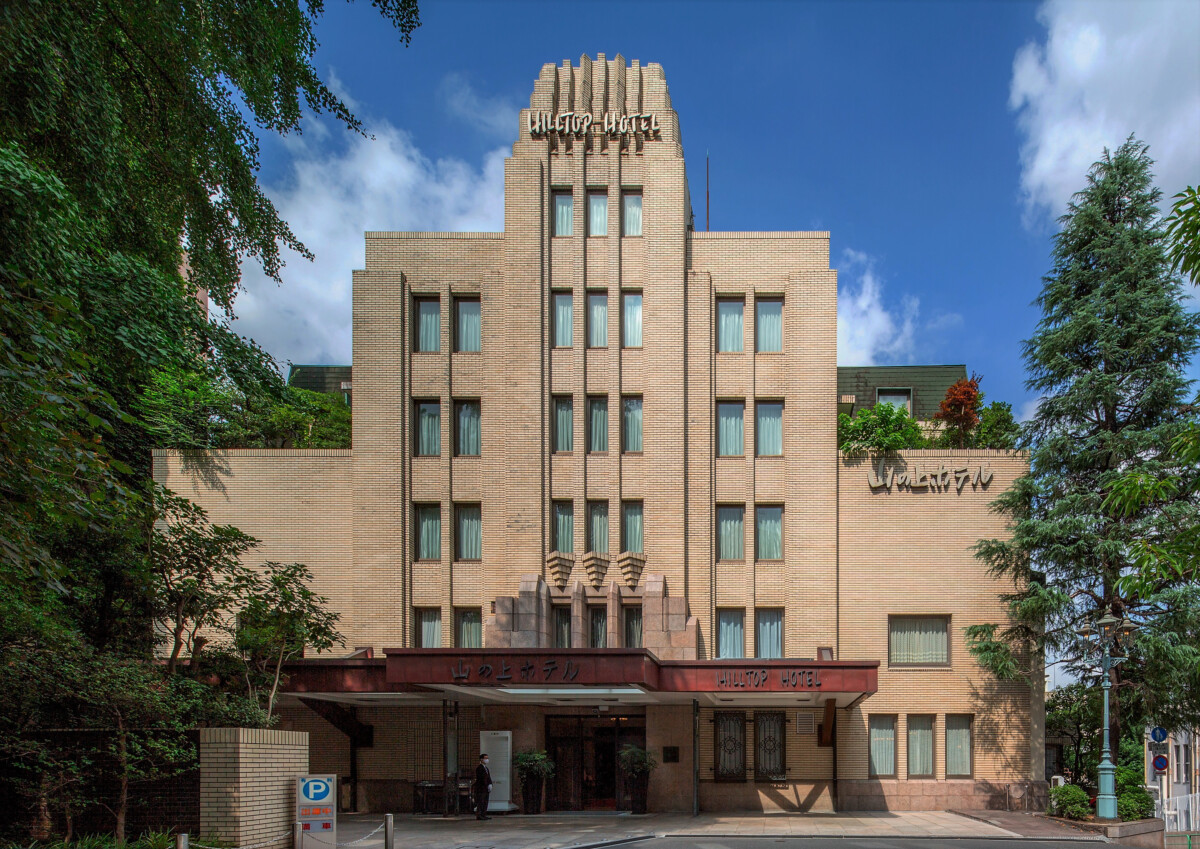 Enjoy stay, tempura amid Art-Deco style interiors
Known as the "intellectuals' favorite," this hotel has attracted leading Japanese novelists such as Yasunari Kawabata, Shusaku Endo and Yukio Mishima, who have resided here while writing. Time seems to
flow more slowly in this tranquil place, making it easy to forget that you are in a big city.
This art deco building was designed by William Merrell Vories in 1936 and has only 35 rooms.
After extensive renovation work in 2019, the hotel regained its former appearance.
Facilities, such as water supply and intake and exhaust were renovated, while the interior was re-established based on the completion drawings and photographs by Vories, and the furniture was also restored to its original shape. You can recognize the genuine art deco style in the tile patterns on the floors and stairs and in the design of the lampshades.
The hotel restaurant is famous for its tempura, deep-friedat a temperature that matches the ingredient—for example, low temperature for vegetables and high for seafood. It uses seasonal vegetables and super fresh seafood that can be eaten raw.
It has branches in Nihonbashi, Roppongi, and Ginza.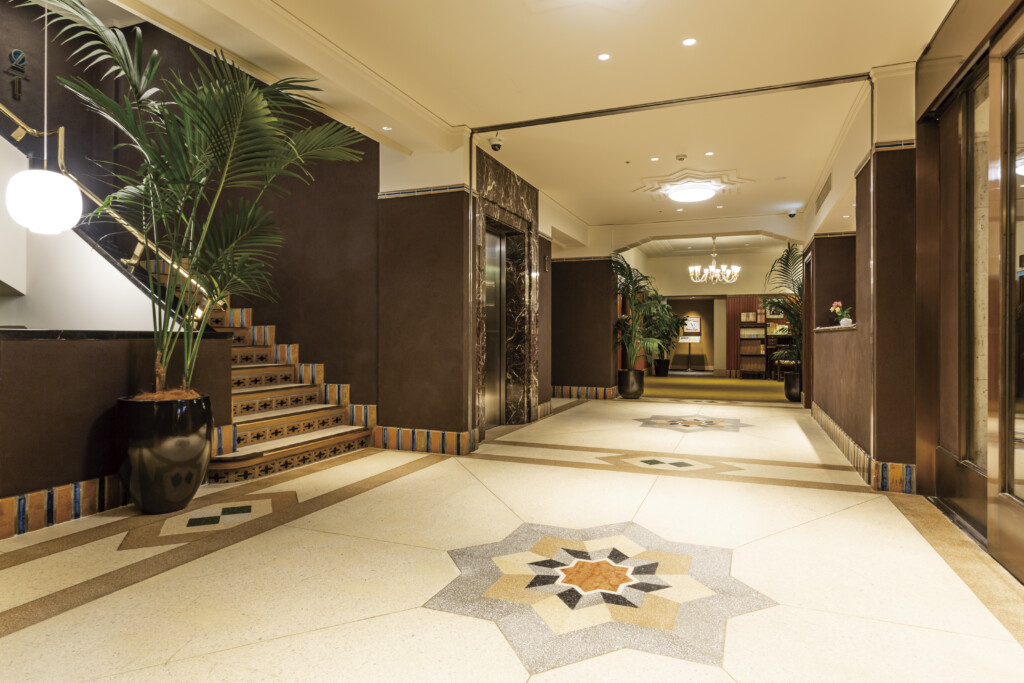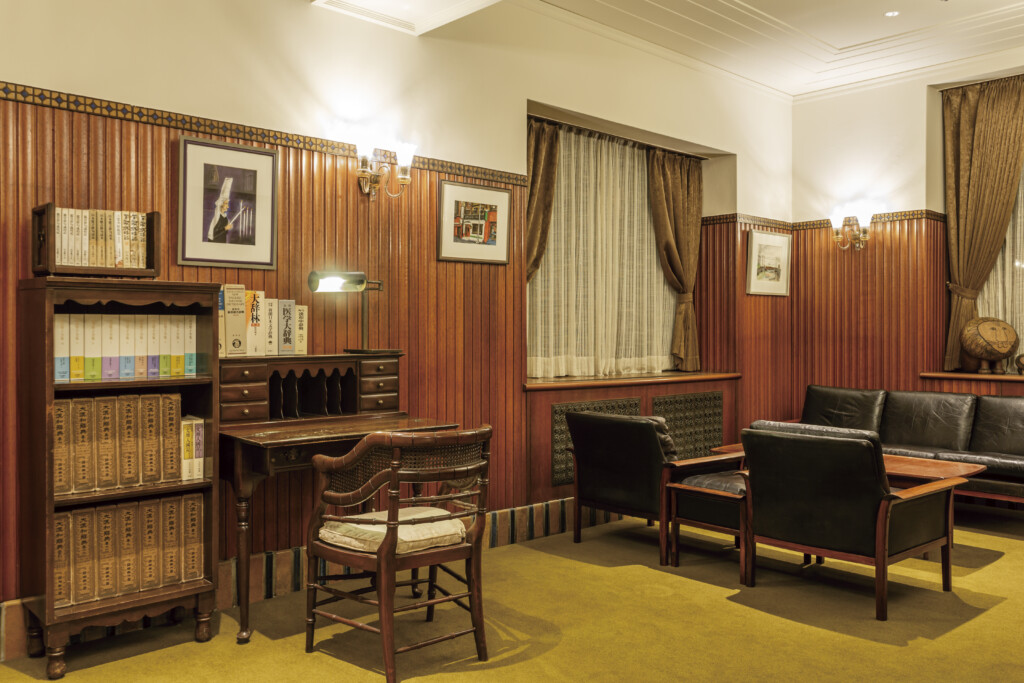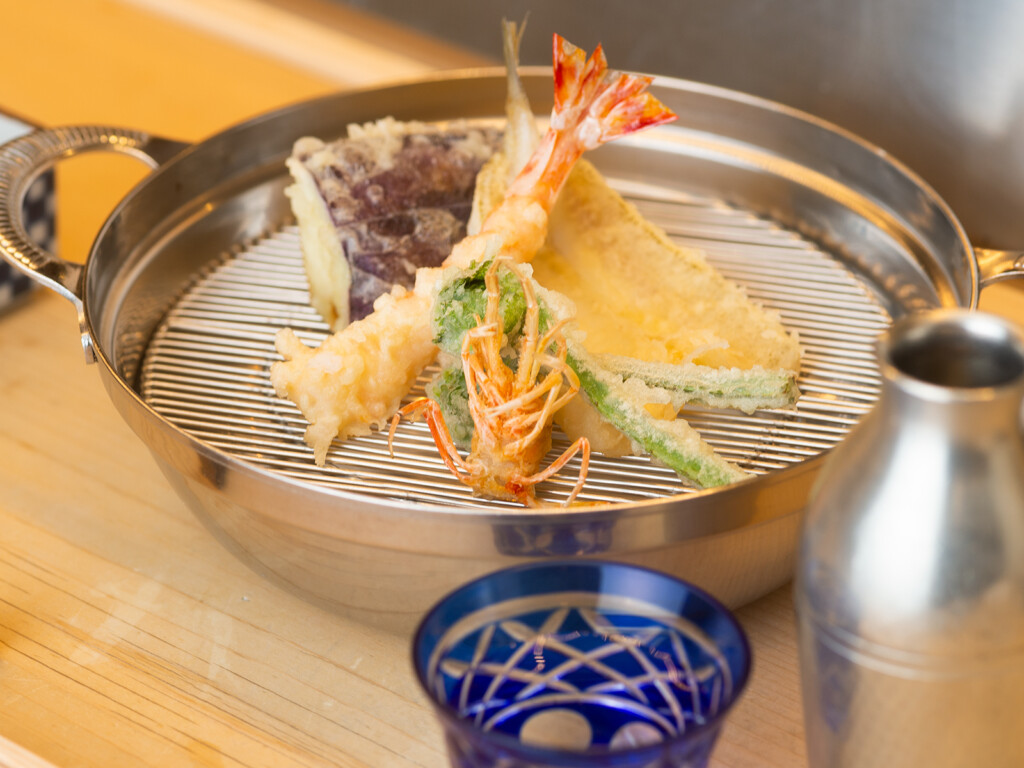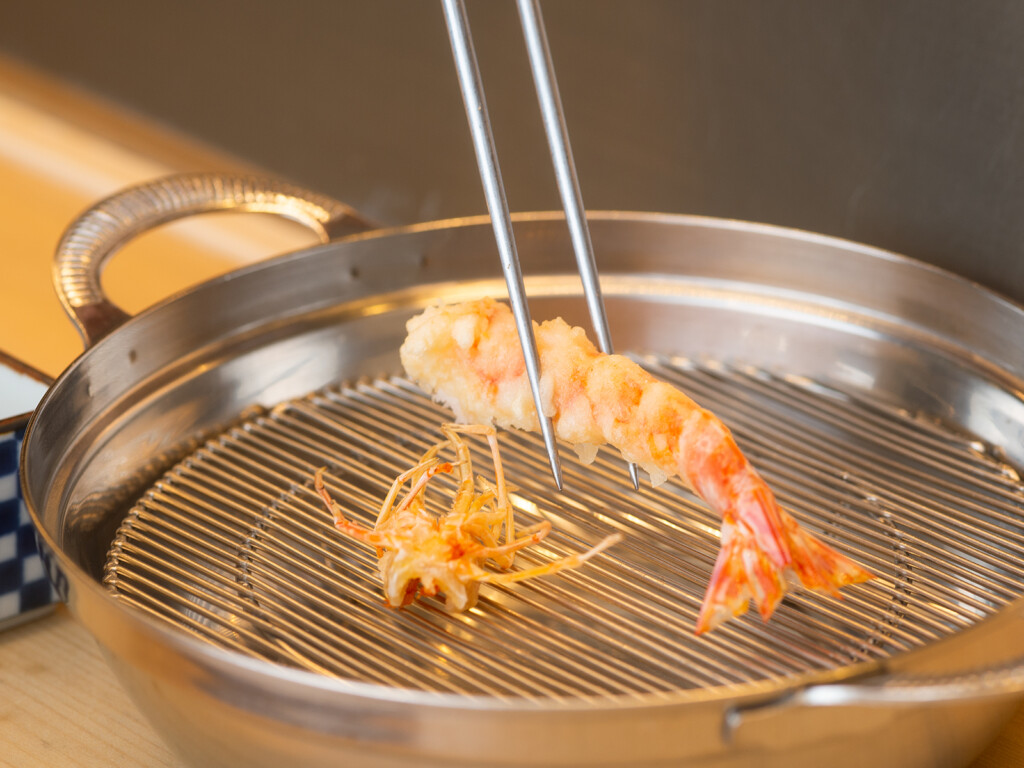 HILL TOP HOTEL
1-1 Surugadai Kanda Chiyoda-ku Tokyo
TEL 03-3293-2311
ACCESS JR OCHANOMIZU, Tokyo Metro OCHANOMIZU
FACILITY restaurant: Japanese (tempura, teppanyaki),
Chinese, French, café , wine bar, bar, shop