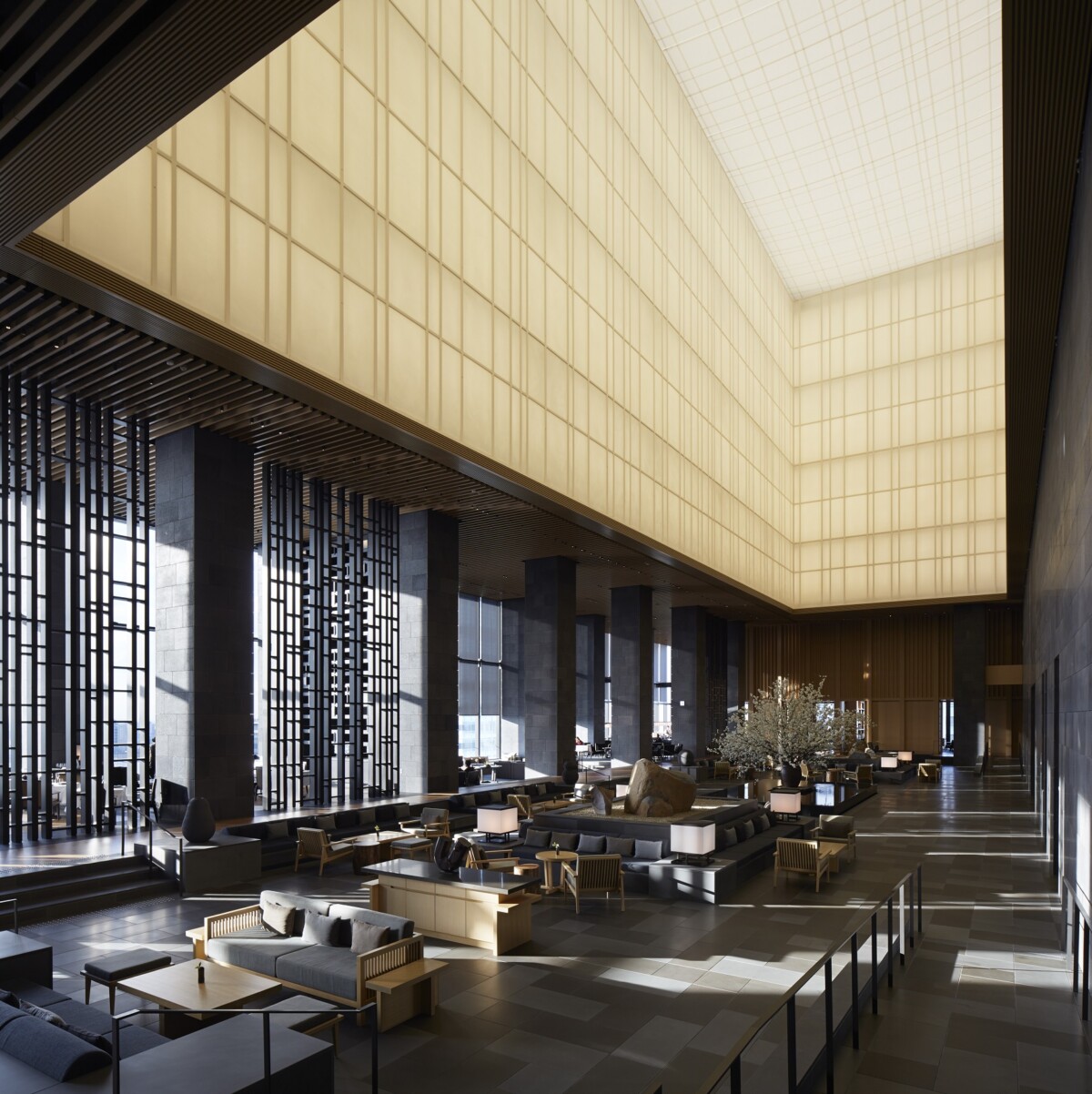 Interiors inspired by traditional Japanese house
Aman Tokyo is the first urban hotel developed by Aman, a hotel group who constructs small-scale luxury resorts around the world. Just five minutes on foot from the Tokyo Station, the hotel is spread across the top six floors of the Otemachi Tower skyscraper, located in the center of Tokyo.
After entering the building through green trees, the elevator awaits, whisking you up to the lobby that features a soaring ceiling, about 30 meters high, enclosed by shoji screens. Next to the lobby, the tranquil lounge looks over the constantly-changing Tokyo cityscape. As you gaze through the large windows, you will feel as though you are floating in the sky. The night-time views are breathtaking.
The interior design was inspired by traditional Japanese homes. One example is the "engawa" (veranda-like porch) design, incorporated into the garden lounge and guest rooms. It demonstrates the Japanese lifestyle: the love of nature and the desire to live in harmony with the seasons.
Natural materials are used, including stone, Japanese paper, and several types of trees (e.g., ash, chestnut, camphor, and cypress), to create a sense of warmth.
Do not miss the artistic stucco walls crafted by the plasterer Shuhei Hasado, who expresses the nature of Japan using materials such as soil, sand, and sometimes leaves.
Aman imparts an awareness of its philosophy of respect for the local environment, nature, and traditional culture to its guests.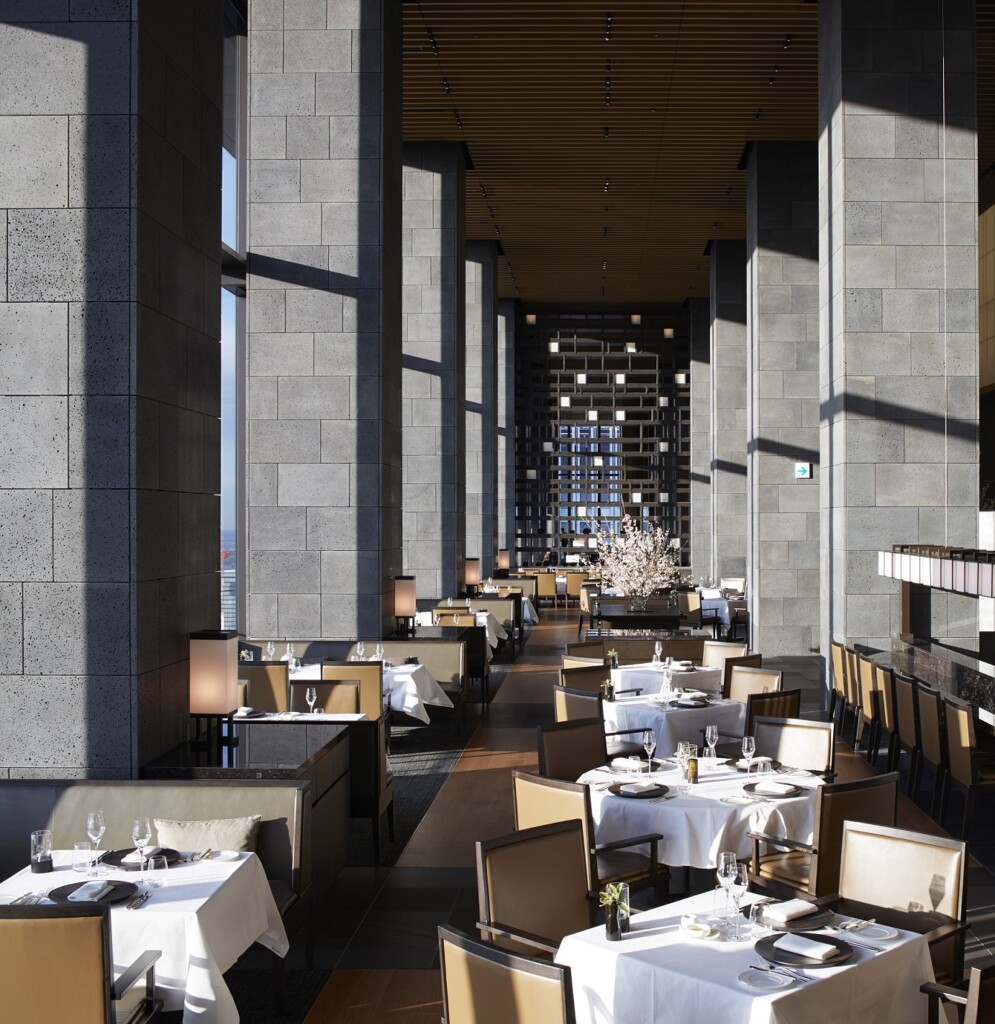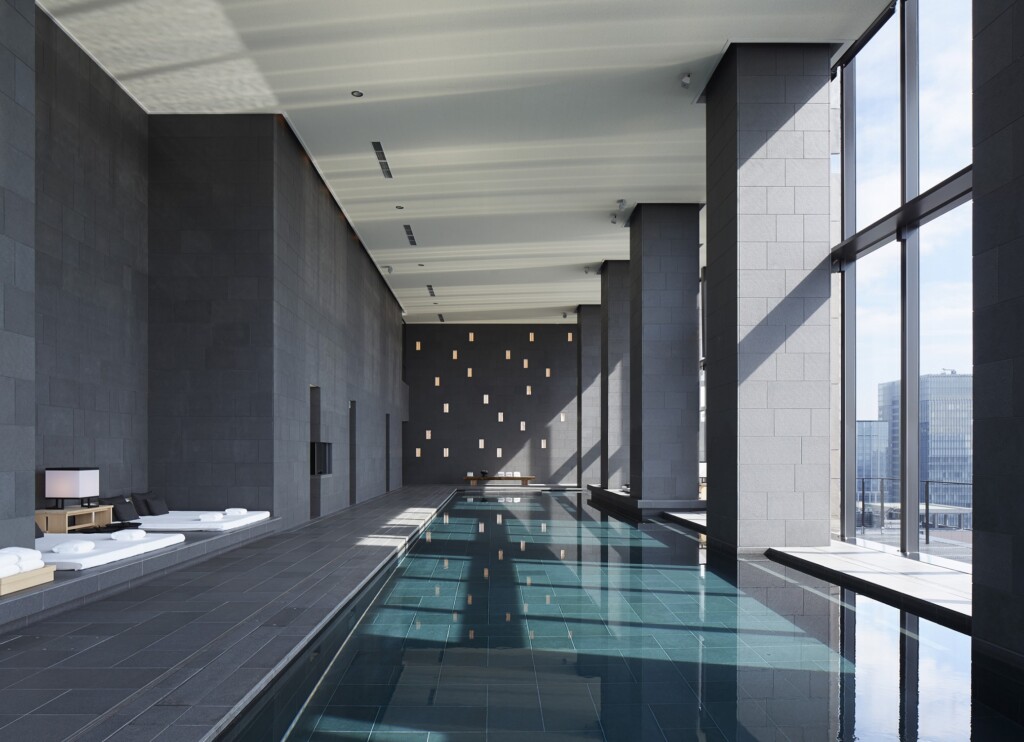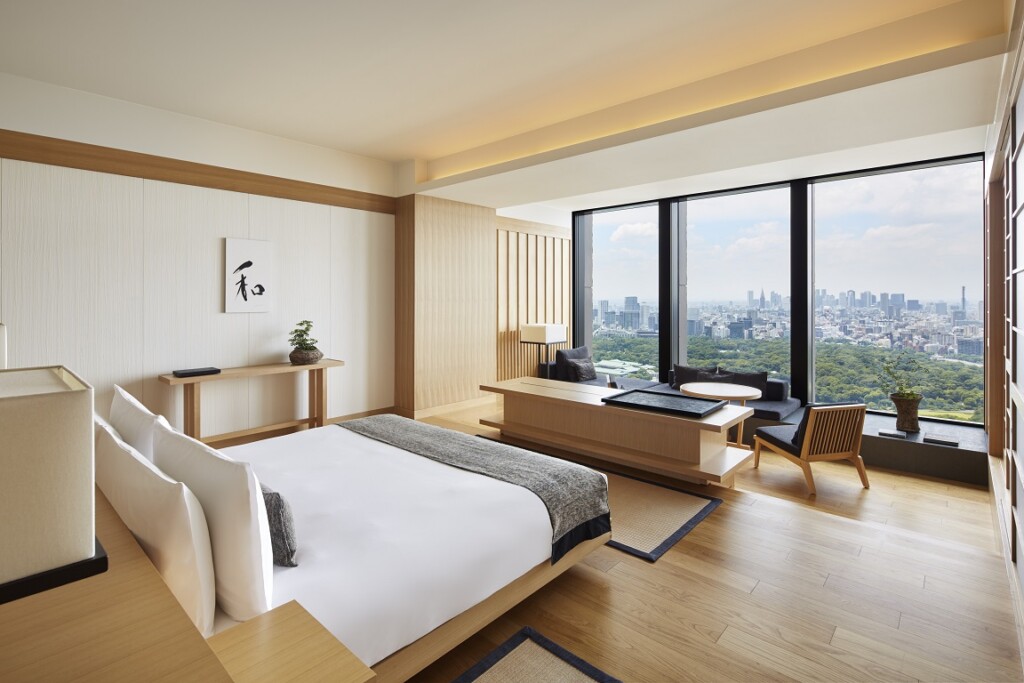 AMAN TOKYO
1-5-6 Otemachi Chiyoda-ku Tokyo
TEL 03-5224-3333
ACCESS Tokyo Metro OTEMACHI
FACILITY Restaurant(Italian, Sushi), Cafe, Bar, Spa