Located just next to the Imperial Palace East Gardens, this luxury hotel boasts views of the surrounding moat. Its predecessor was the Hotel Tate, which was renovated from the former Forestry Government building and opened as a state operation, on GHQ's (General Headquarters, the Supreme Commander for the Allied Powers) orders. This hotel became the Palace Hotel in 1961 and was renovated in 2012 based on the concept "Experience the Heart of Japan."
The resulting hybrid combines Japanese hospitality and a sophisticated Western interior with about 720 works of art.
The guest rooms are unified with a simple and elegant interior. In particular, the rooms with balconies serve to create a full sense of openness.
The hotel offers various hospitality services to guests: Evian Spa, where you can experience a treatment from the Evian Spa Resort of France, which is the only one of its kind in Japan; and a playroom for children, "room for Ichi-kun," with a doll-house and plush toys from the French brand, Bon Point, whichis available for two hours.
A wide variety of restaurants are available. The French dining establishement, Esterre, received a Michelin star in 2021. Japanese restaurants boasting Kaiseki-style cuisine and sushi also serve traditional tastes.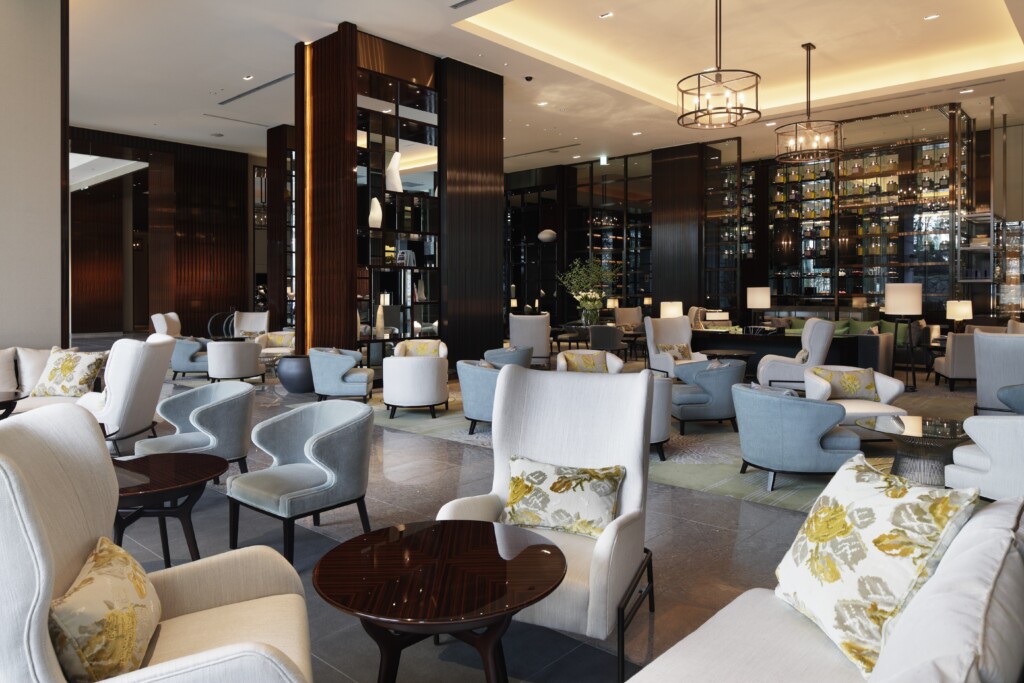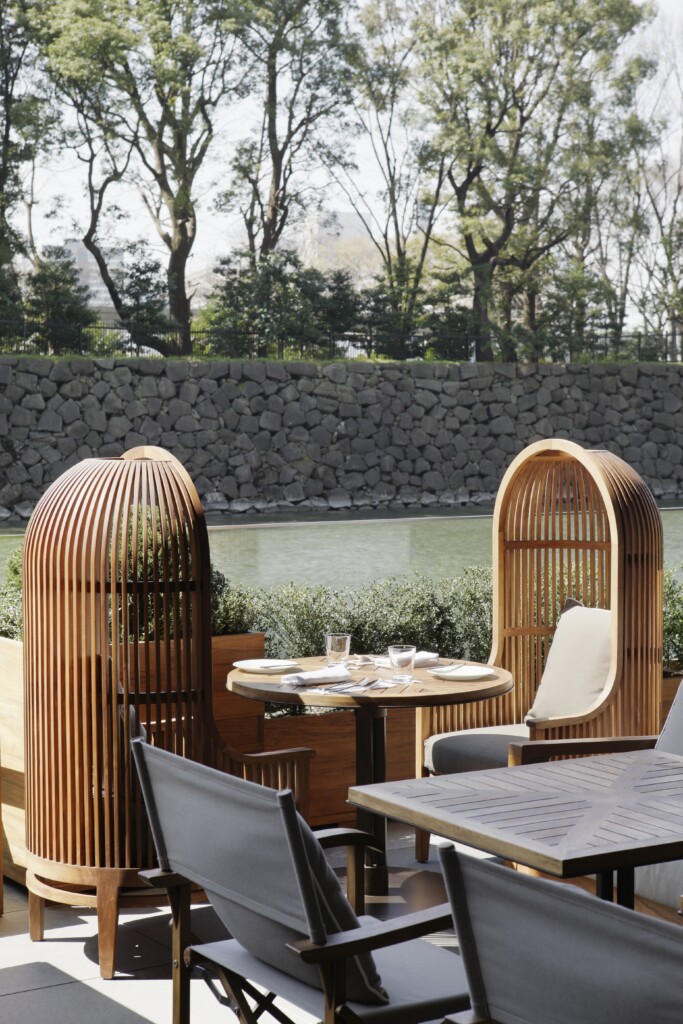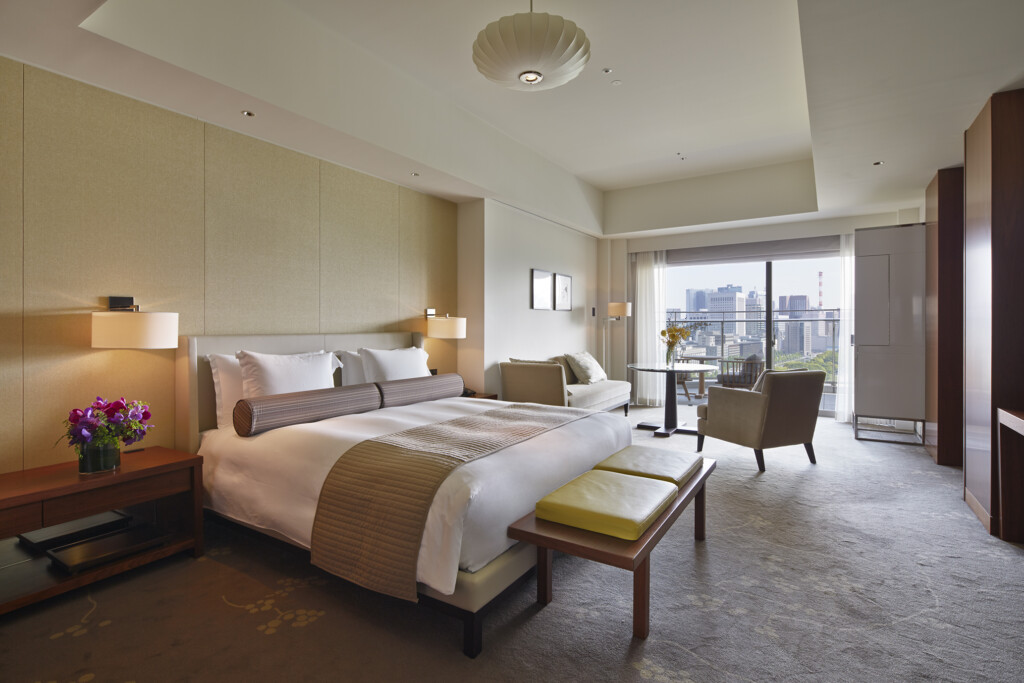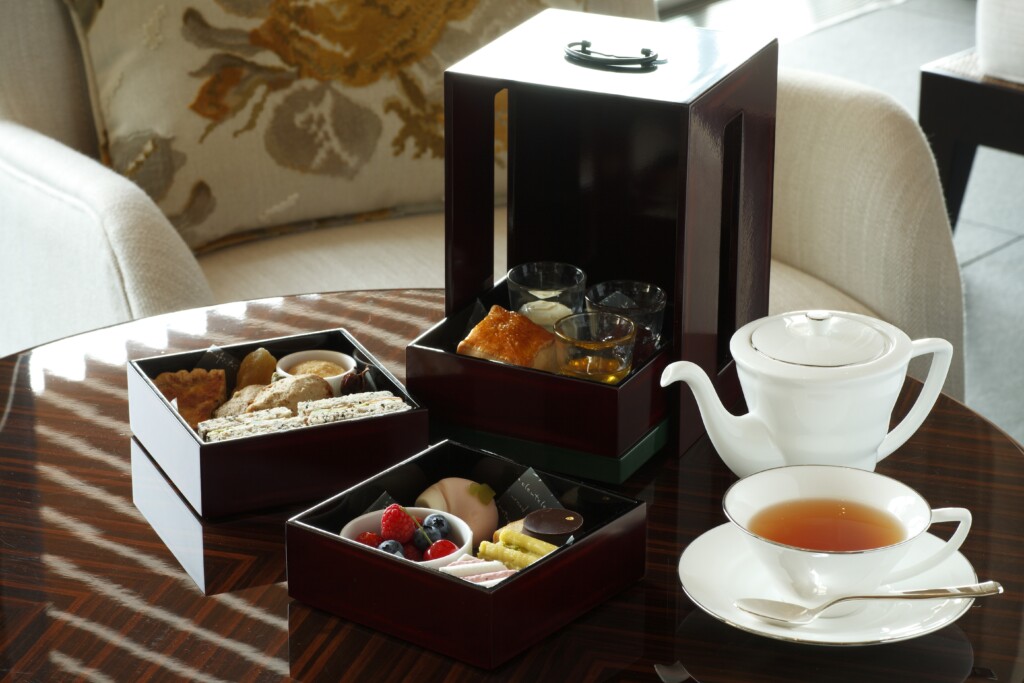 PALACE HOTEL
1-1-1 Marunouchi Chiyoda-ku Tokyo
TEL 03-3211-5211
ACCESS Tokyo Metro & Toei OTEMACHI, JR & Tokyo Metro
TOKYO Direct Airport Limousine Bus from Narita about 80-120
min, from Haneda about 70-85 min
FACILITY Spa, Pool, Restaurant: Japanese, Sushi, Tempura, Teppanyaki, Chinese, French, All-Day Dining, Bars, pastry shop