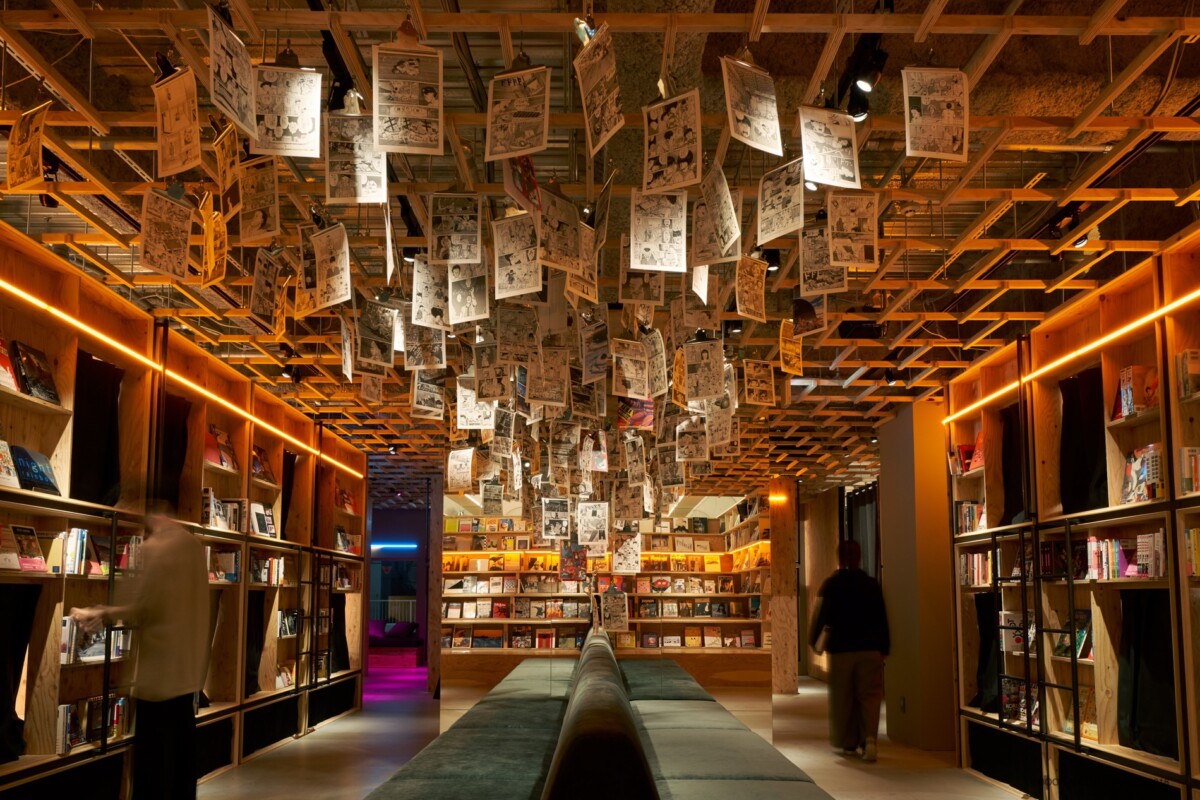 BOOK AND BED TOKYO SHINJUKU
Spend a peaceful night reading books
This unique hotel is in the middle of Shinjuku, Kabukicho, where, as the name suggests, guests can read books and sleep. The hotel is a book lover's dream come true of being surrounded by a large number of books.
There are no soft mattresses or pillows, but it provides a happy experience for falling asleep while reading. Shibuya Publishing & Booksellers selects the books.
Many English language books are available, and the hotel has a day-use plan. This space can be easily enjoyed without reservations or overnight stays. Here, you can try a café that offers food and drinks in a black-color-themed setting where you can drink black latté (café latté with bamboo charcoal).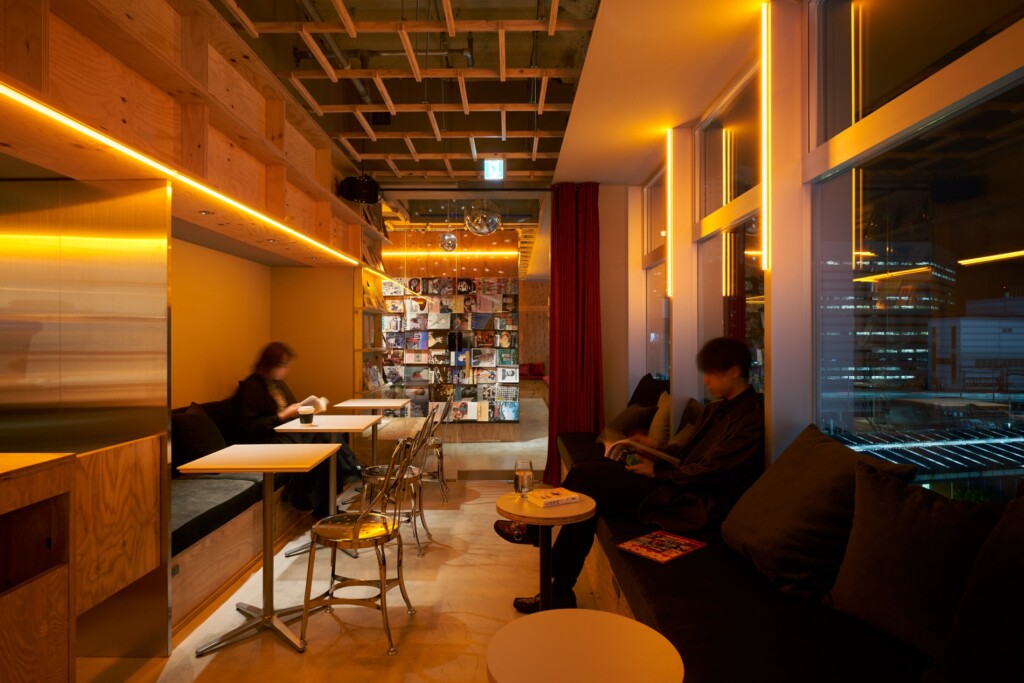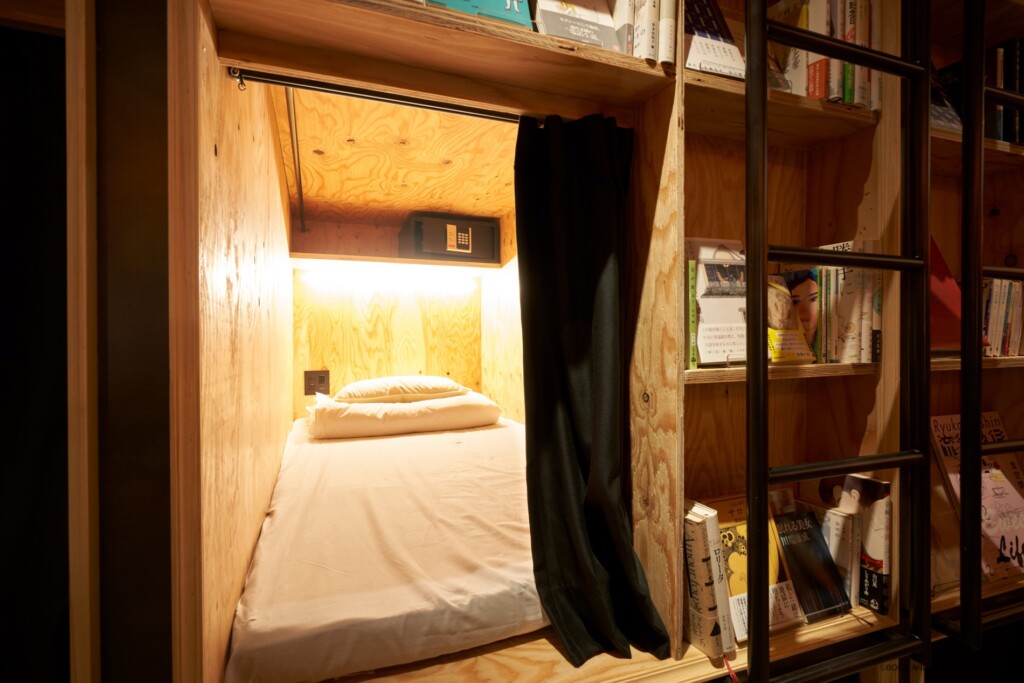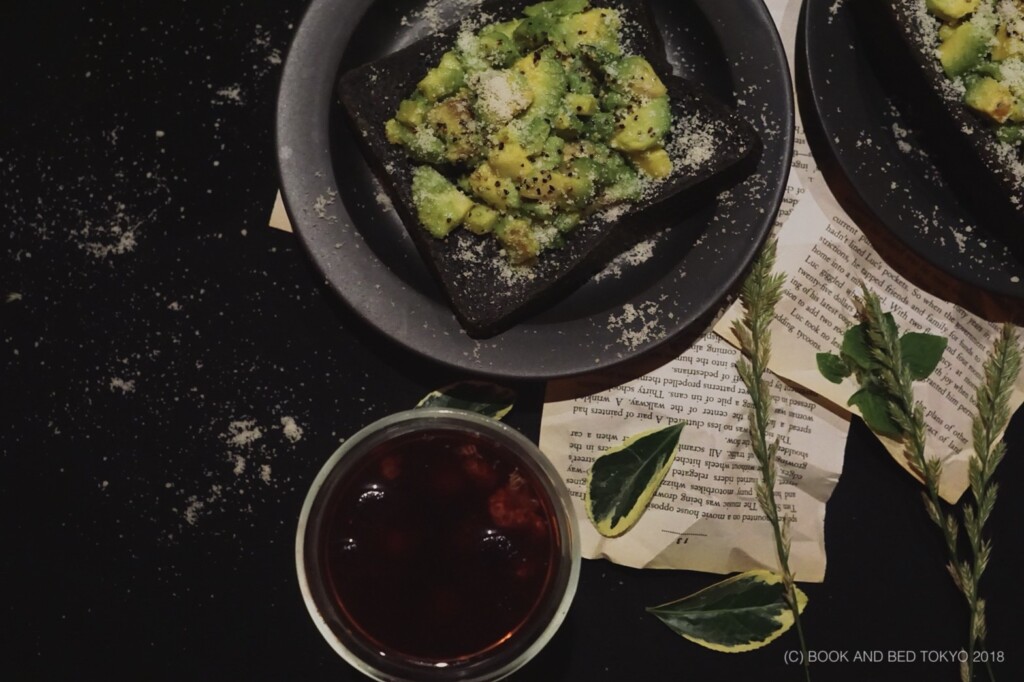 BOOK AND BED TOKYO SHINJUKU
1-27-5 Kabukicho Shinjuku-ku Tokyo
Kabukicho APM Building 8F
TEL 03-6233-9514
ACCESS JR SHINJUKU, Seibu SHINJUKU
FACILITY Cafe