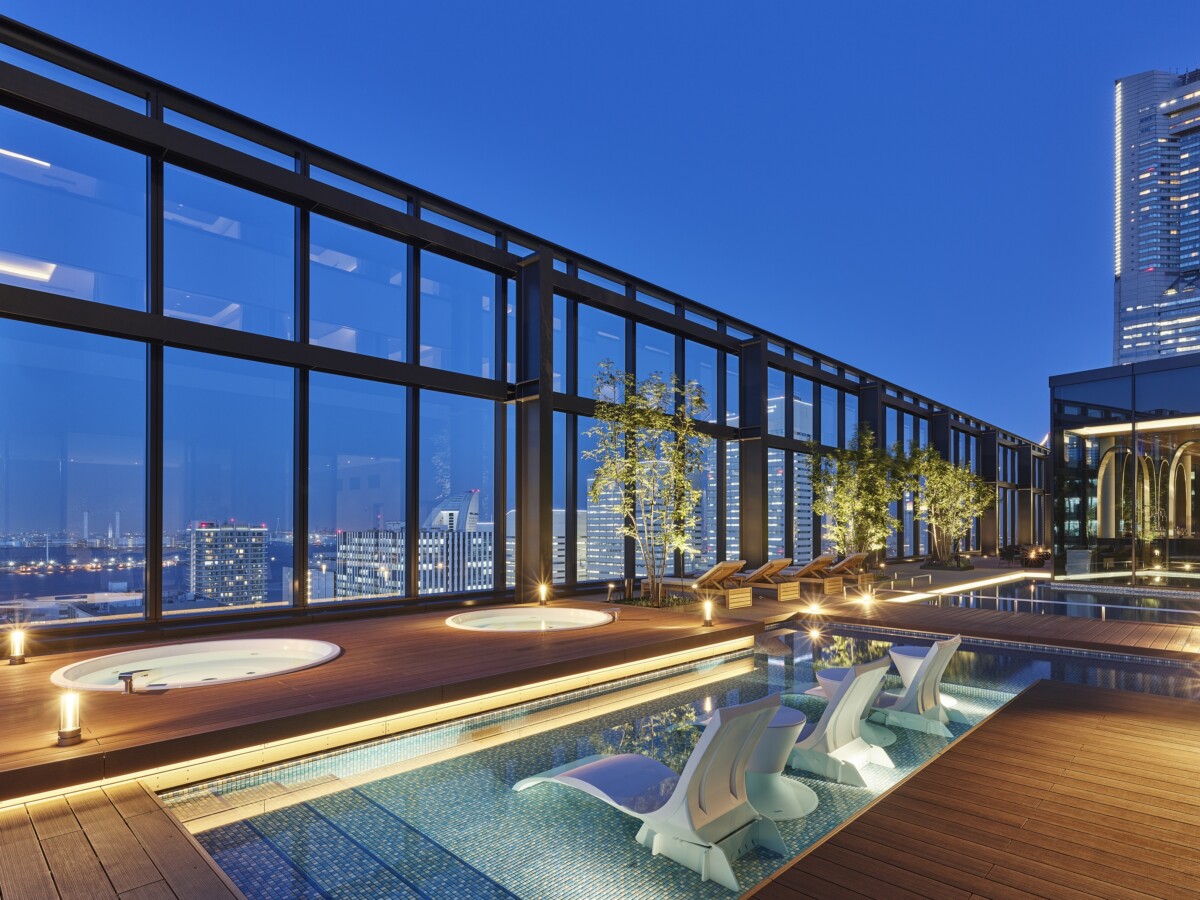 Mitsui Garden Hotel Yokohama Minato Mirai Premier
Mitsui Garden Hotel Yokohama Minato Mirai Premier opened on May 16 on the 20th to 27th floors of the Yokohama Connect Square, a large complex facility. The hotel is characterized by its spectacular views of the sea and its pools offering a relaxing atmosphere. Ideal for romantic getaway.
The interior design inspired by the sea, sky, and ships
The interior design concept is based on the image of a "hotel moored in the sky above Minato Mirai area."
The design of the 20th floor housing the lobby takes inspiration from the curves and materials of a cruiser. Artwork reminiscent of the sea and sky adorns the white walls and ceiling, while the wooden flooring resembles a ship's deck.
This floor also features a salon, lounge, sky pools, restaurant/bar, and fitness gym. The salon is furnished with a grand piano that automatically plays music to relax the guests every morning and evening.
Outdoor and indoor pools with panoramique views
The defining feature of the hotel is undoubtedly the Sky Pool La Magnolia. The indoor and outdoor pools are 8.6 meters long and 1.2 meters deep, 9 meters long and 0.5 meters deep, respectively. Outdoor jet baths are also available. There is a rental service for the latest trend of swimwear at an additional charge. The panoramic view of the sea and sky from the pool offers a feeling of openness that is perfect for an urban retreat. You can relax by the poolside with a cocktail ordered from the bar and maybe even bask in a celebrity vibe.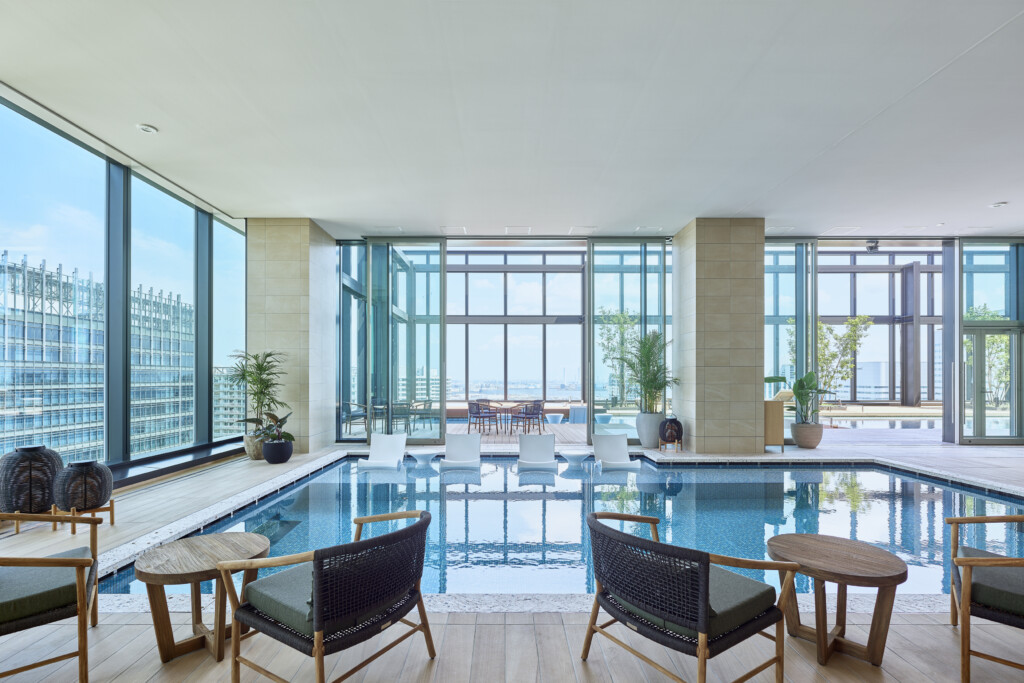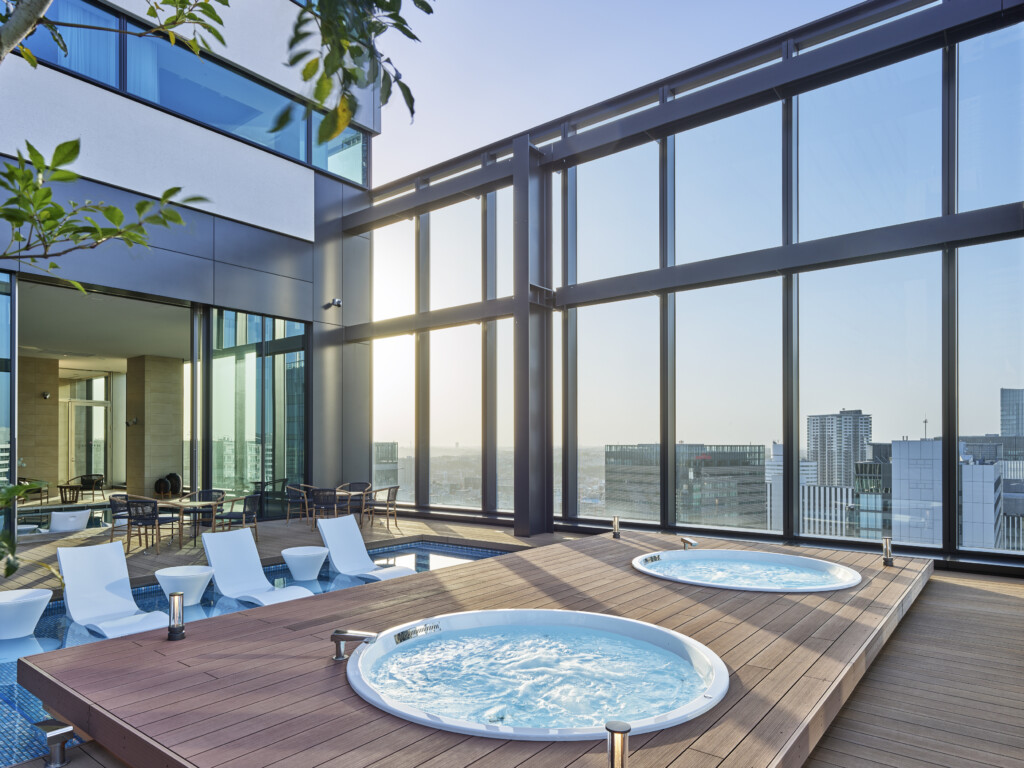 Morning energy: Divine Premium French Toast
Italian restaurant Ristorante Eporta – Unico Polo proposes seasonal dishes using local products from Kanagawa Prefecture, such as vegetables produced in Hadano and the specialty of Shonan, shirasu (baby sardines).
Breakfast is served buffet-style. The signature Premium French Toast is irresistible with its rich flavor and moist texture reminiscent of cheesecake. This is because the bread is soaked in an egg-based mixture for a day before being cooked. You will start your morning off feeling happy.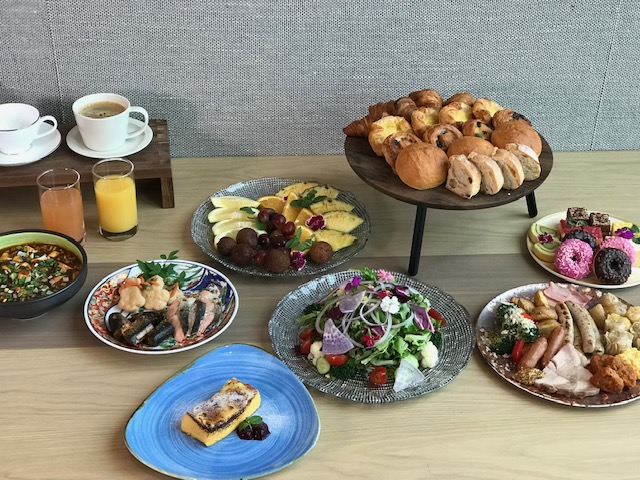 Super views of the port and Mt. Fuji from guest rooms
A total of 364 guest rooms spanning from the 21st through 27th floors of the building, are quite spacious with an average size of 30 square meters. There are two types of rooms: the Harbor View Side overlooking the Port of Yokohama, and the Mountain View Side with a view of Mt. Fuji on clear day. For those who want to enjoy the unique views of Yokohama, the Harbor View Side is highly recommended.
The interior of the rooms is modern and simple, with a beige and white color scheme that blends well with the natural light pouring in through the large windows, creating a comfortable atmosphere.
The most pleasant rooms are the Executive Corner King/Twin, which are corner rooms with a size of 46.1 square meters. They have two large windows that allow plenty of sunlight to flood in.
For music and movie lovers, the Deluxe Queen rooms (30 square meters) equipped with a projector and BOSE embedded speakers are perfect. They can enjoy their favorite movies while relaxing in bed in these rooms.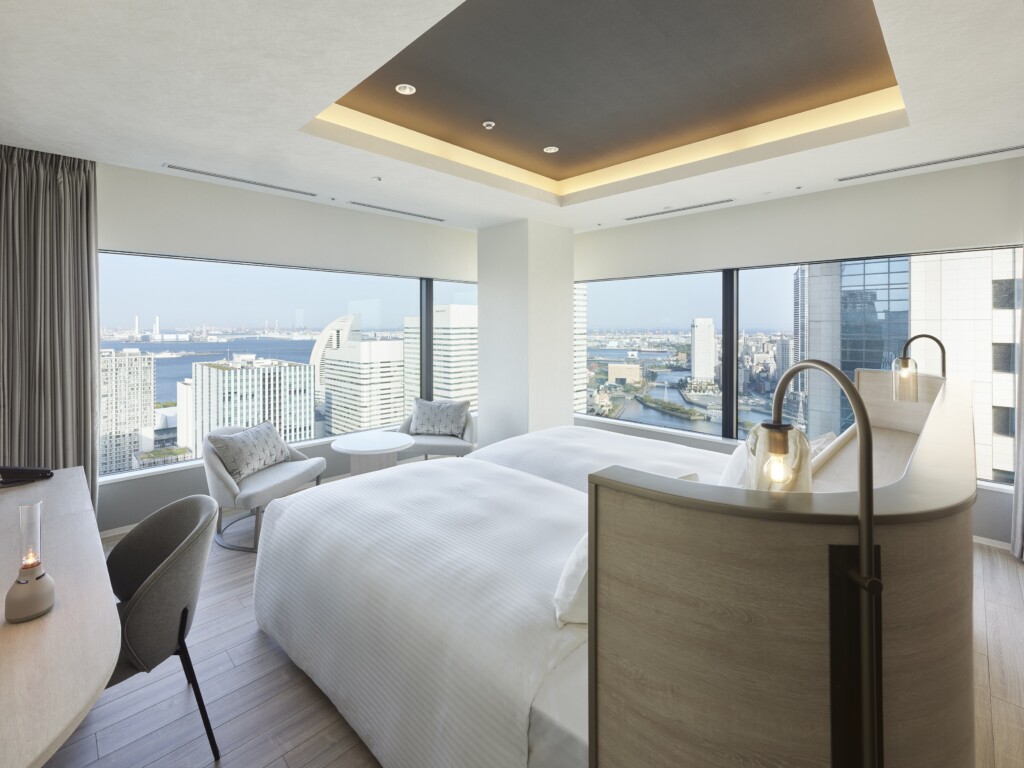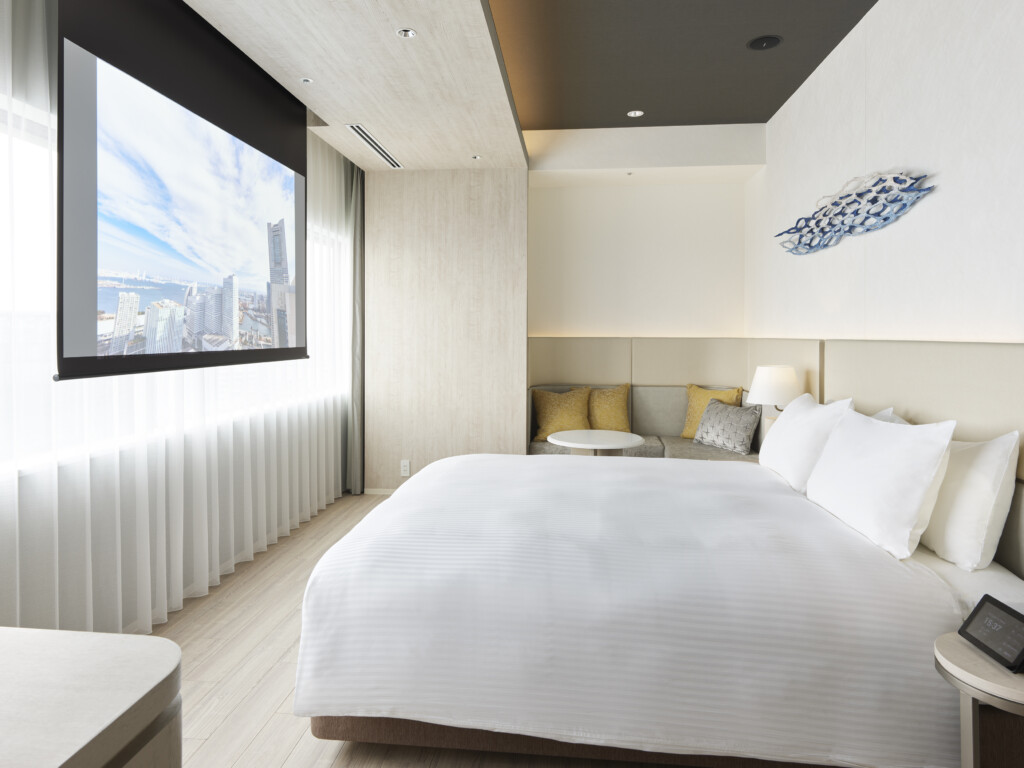 All rooms are equipped with the latest ReFa hair dryer, which dries hair quickly and leaves it beautifully styled. In addition, there are two ReFa Rooms equipped with ReFa products ranging from shower heads and hair irons to beauty facial rollers.
Whether as a reward after a hard day's work, a retreat, or a date, why not experience an exciting stay at this hotel, where you can enjoy in various ways?

Mitsui Garden Hotel Yokohama Minato Mirai
3-3-3 Minato Mirai Nishi-ku Yokohama Kanagawa
TEL 045-227-1311
https://www.gardenhotels.co.jp/yokohama-minatomirai-premier/
Text : Tokyo Seeker Editorial Dept. Photos : Mitsui Garden Hotels, Tokyo Seeker Editorial Dept.