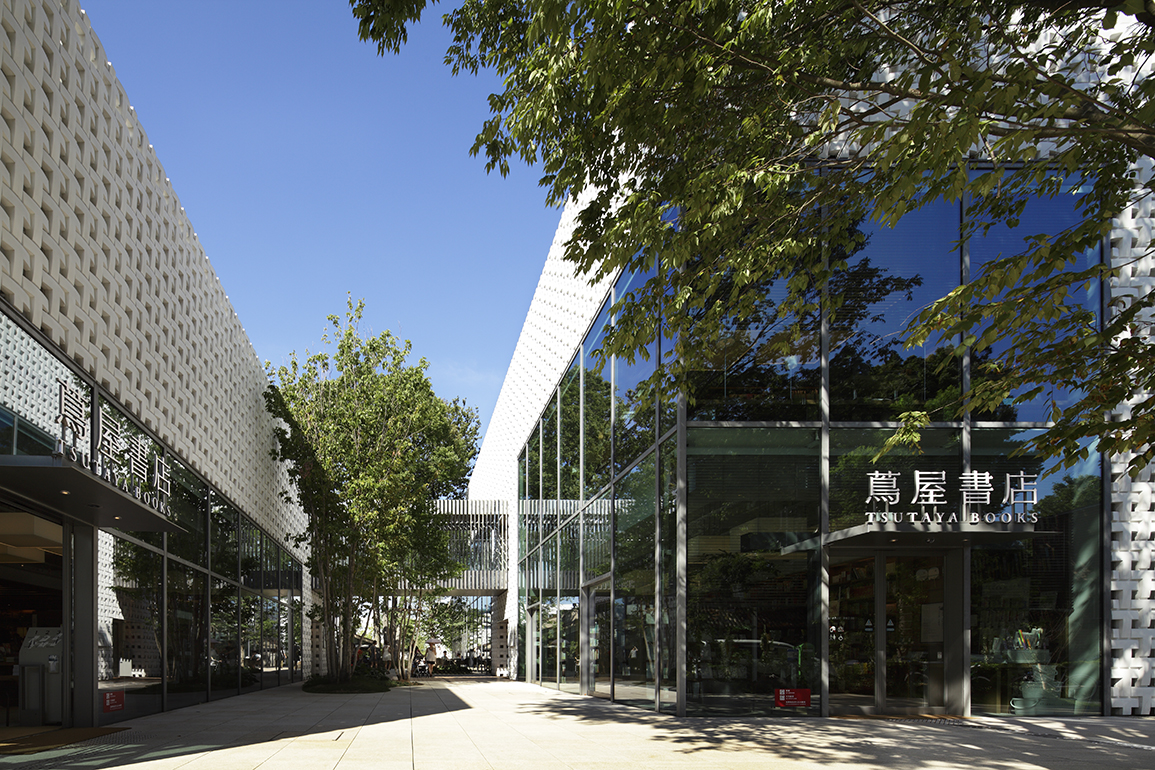 DAIKANYAMA T-SITE / DAIKANYAMA TSUTAYA BOOKS
Selected books that stimulate intellectual curiosity
Daikanyama T-Site is a lifestyle-focused commercial facility centered on the Tsutaya Bookstore, and with several other facilities, such as a bakery. Every time you come here, there is something new happening.
Tsutaya Bookstore, the focal point of T-Site, hosts a wonderful selection of Japanese and English titles, new and old. The display, featuring stationery, food, and sundries among the books, makes this shop unique. It also has a travel counter that offers travel suggestions and arrangements. In addition, you can enjoy drinks and light meals surrounded by books in the library lounge "Anjin."
All in all, it is a unique facility that proposes a lifestyle through books, movies, and music, far beyond a typical bookstore.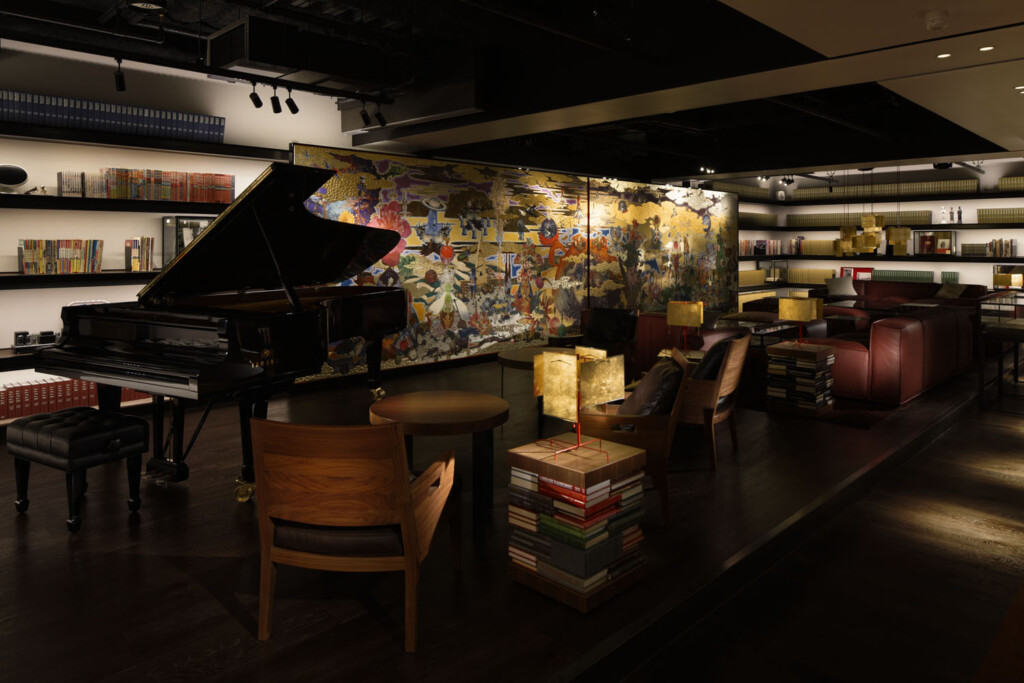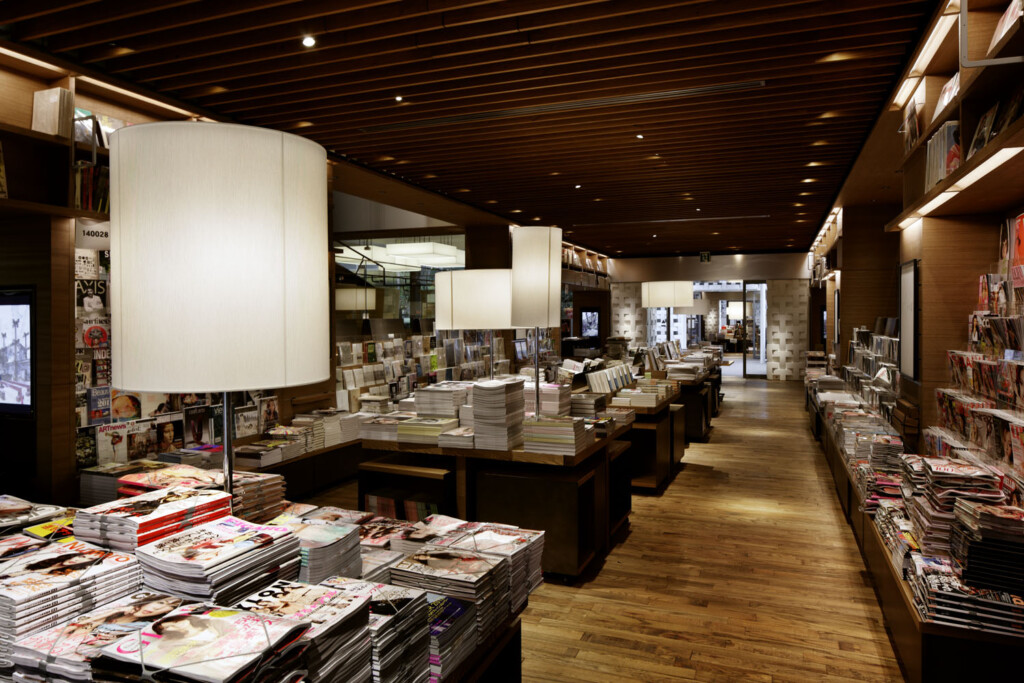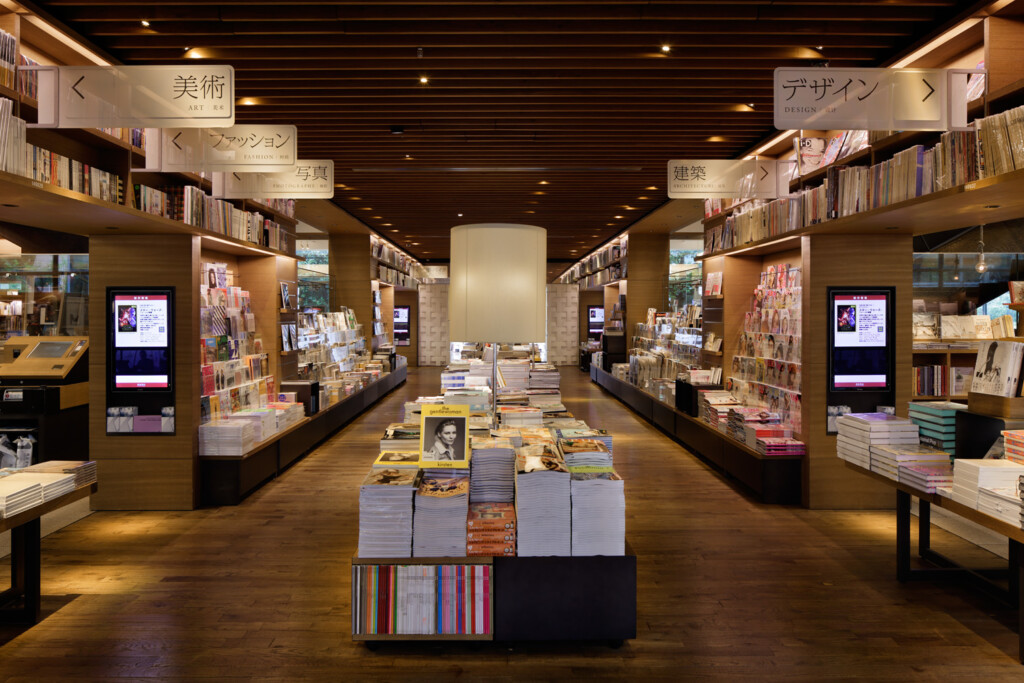 DAIKANYAMA T-SITE / DAIKANYAMA TSUTAYA BOOKS
17-5 Sarugakucho Shibuya-ku Tokyo
TEL 03-3770-2525
DAIKANYAMA TSUTAYA BOOKS
OPEN 1F 7:00-2:00, 2F 9:00-2:00
Each shop and restaurant have different opening hours.
ACCESS Tokyu DAIKAN-YAMA