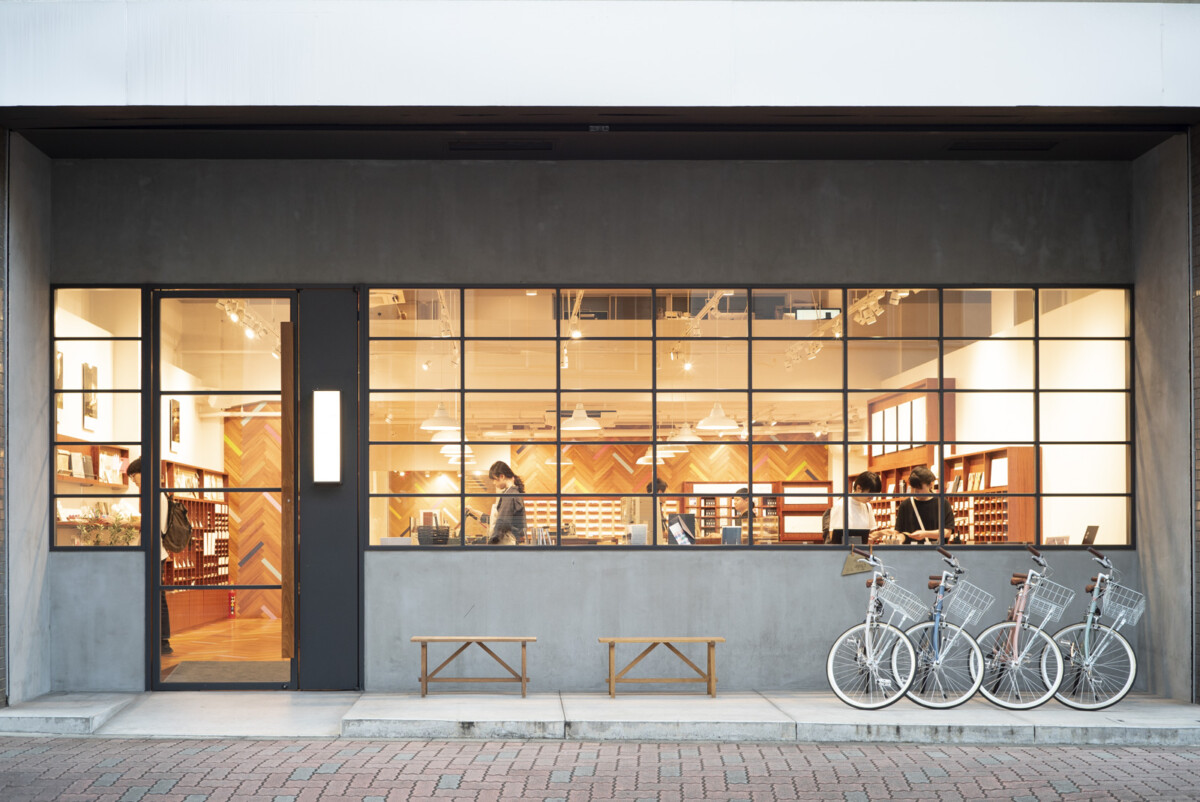 KAKIMORI, INKSTAND BY KAKIMORI
Place your order for notebooks, ink
This stationery store celebrates the fun of writing. The store was moved to its current location, with an area more than twice that of its original location, in 2017. Kakimori mainly sells paper items and has a range of original and curated notebooks, fountain pens, and ballpoint pens.
It also offers original notebooks on order, which take a minimum of 20 minutes to produce. Kakimori also opened an aqueous ink specialty store for fountain pens called "Inkstand by Kakimori" in 2017, which moved to the second floor of Kakimori in February 2021.
The store also offers the unique service of customizing ink colors. Its water-based pigment ink was developed in collaboration with Turner. This ink can be mixed easily and is less likely to become clogged. It can be used in a fountain pen, a glass pen, or a special pen, all of which are sold in Kakimori or Inkstand by Kakimori stores. Customers need to book appointments online. Once in the store, they can mix the ink to form their ideal color. This process takes more than 45 minutes. Why not write a diary or your letters with your own self-created original ink?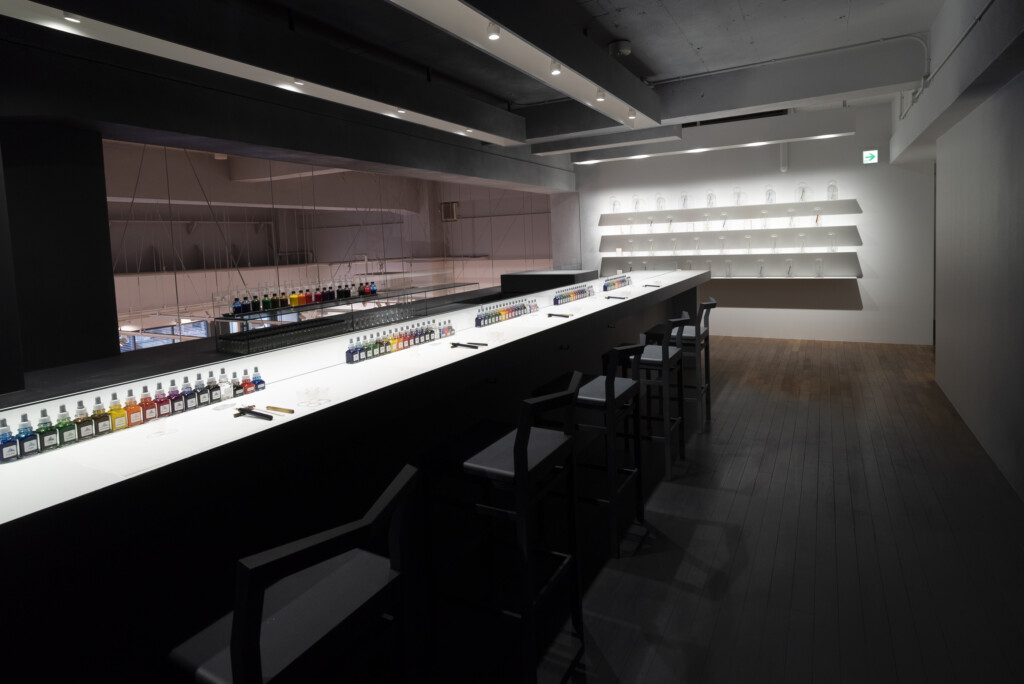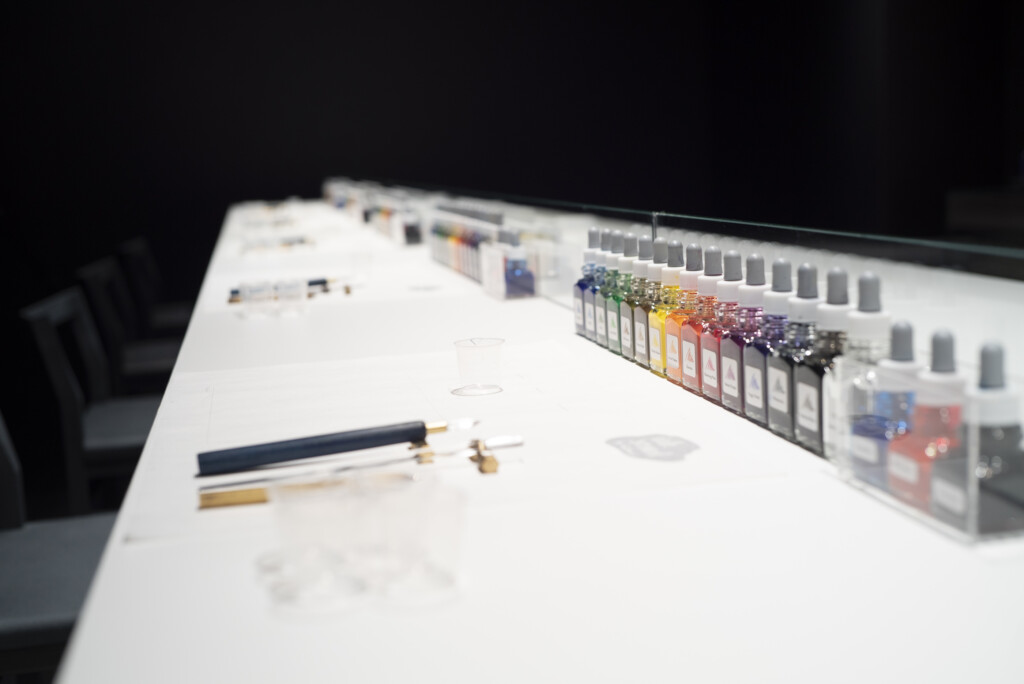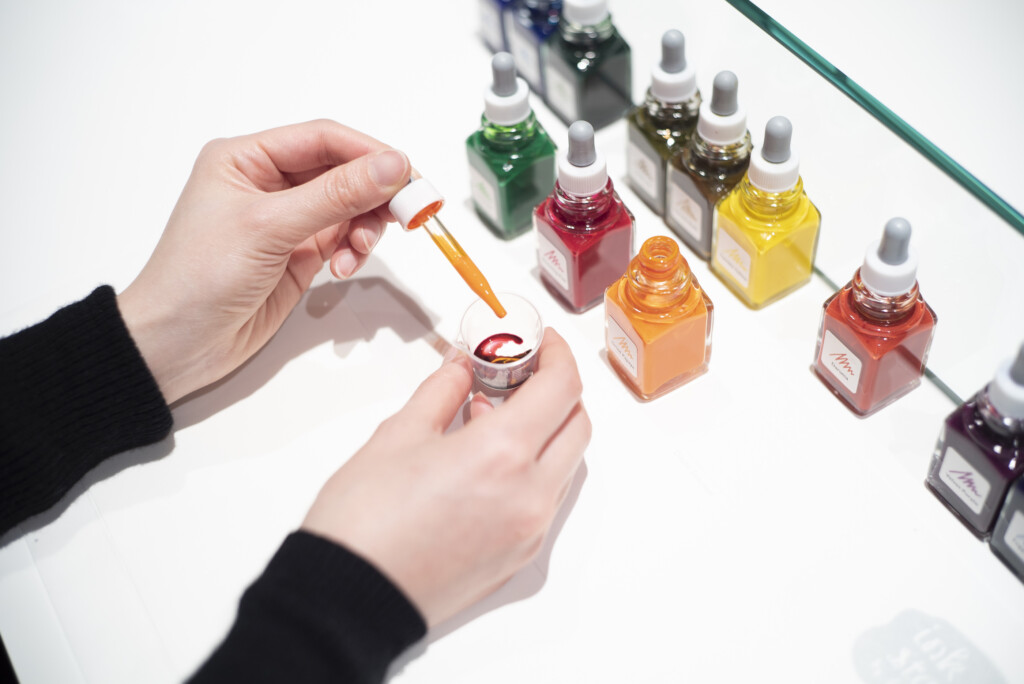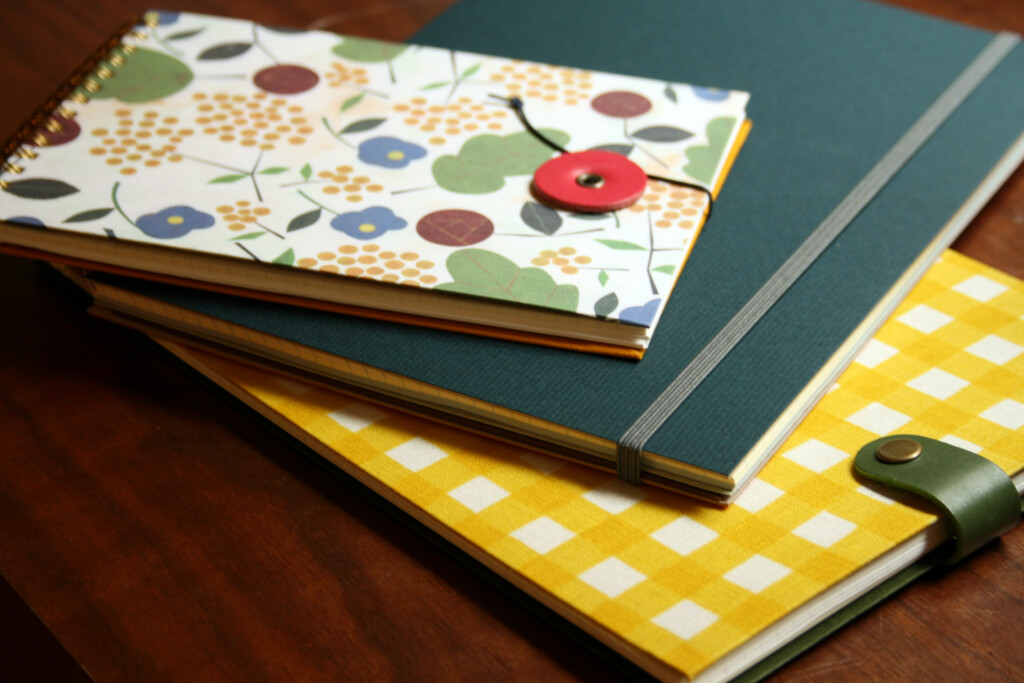 KAKIMORI, INKSTAND BY KAKIMORI
1-6-2 Misuji Taito-ku Tokyo 1, 2F
TEL 050-1744-8546, 050-1744-8547
OPEN 11 :00 – 18 :00
CLOSED Monday If Monday is a national holiday, the store is
opened.
ACCESS Toei Subway KURAMAE, JR ASAKUSABASHI