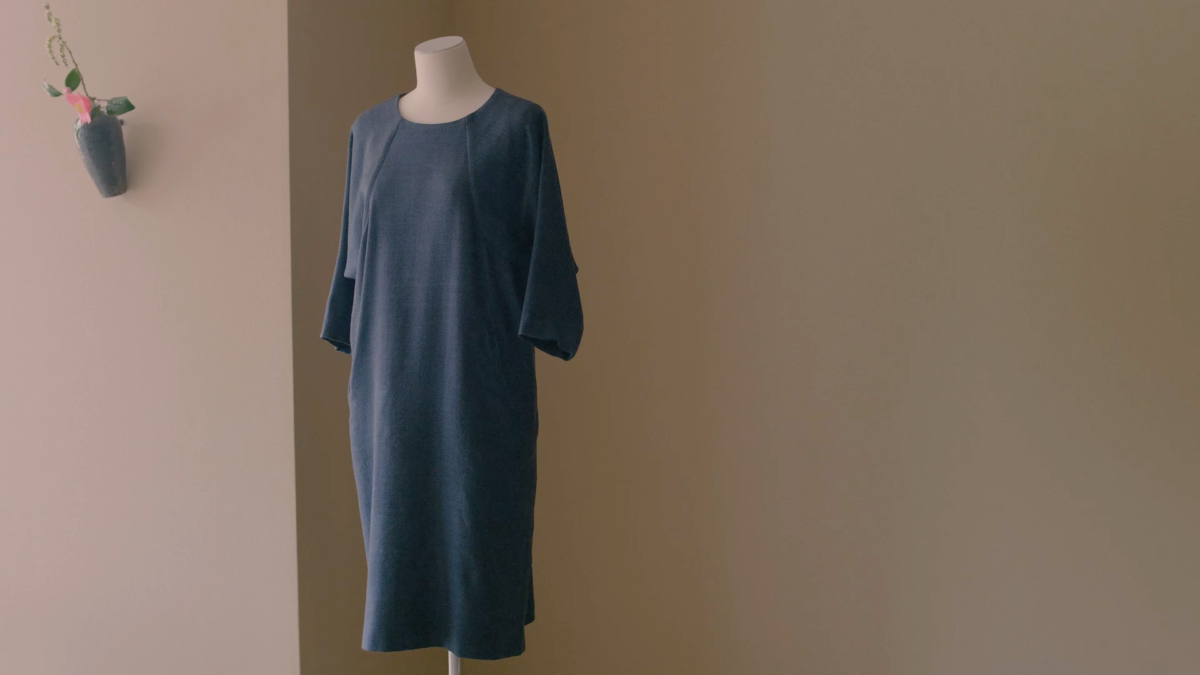 Designers inspired by Japanese sense of beauty
In 2005, the designer duo Hiroyuki Horihata and Makiko Sekiguchi launched Matohu, a fashion brand that highlights a unique style of blending Japanese aesthetic sensibility, history, and culture.
As much as 90% of the textiles in their collection are original, made to suit their unique design universe.
The designers have traveled all over Japan to explore handicrafts, people, history, and nature. They started the collection, "Journey on the Palm," from the 2019 spring and summer season, inspired by the stories from their journeys.The theme of the 2021 spring and summer season is their base, "Tokyo," which featured two beautiful "Edo" (old Tokyo) traditional handicrafts that still exist in modern Tokyo. One is "Edo Kiriko," a faceted glass craft produced in 1834. The designers asked an Edo Kiriko craftsman to fashion buttons and accessories. The button shines like a star on the collar and front body, creating fascinating outfits.
The other is "Edo Komon" dyeing, a technique that was used to produce fabrics for formal wear for feudal lords in the early Edo period. At first glance, fabrics made by this dyeing method look plain, but if you look closely, you can see small pointillist patterns. They created a collection with a modern silhouette using "Same Komon" dyeing textile, a variety of the Edo Komon.
The originality of Matohu fascinates many people and attracts them to events held by designers.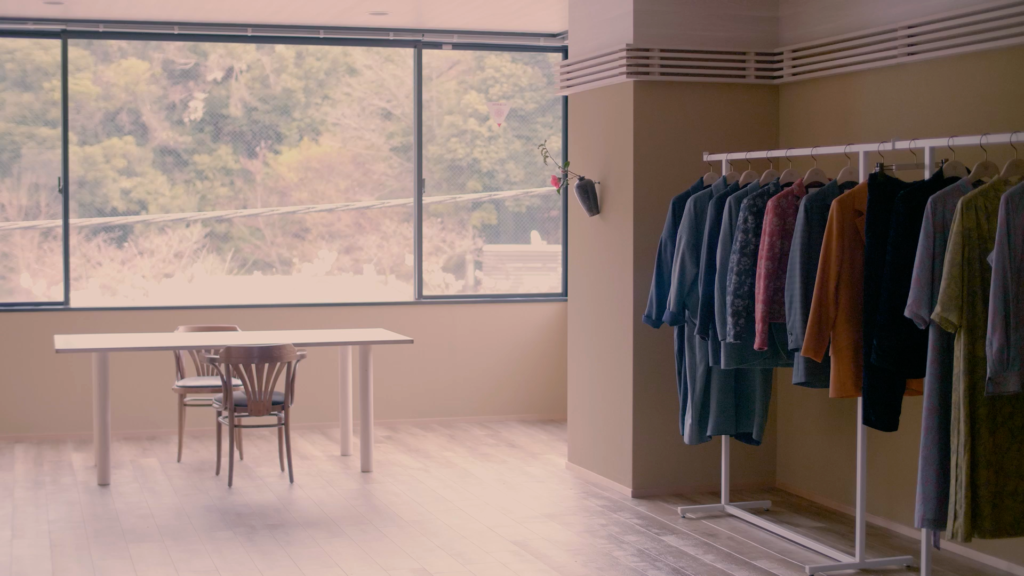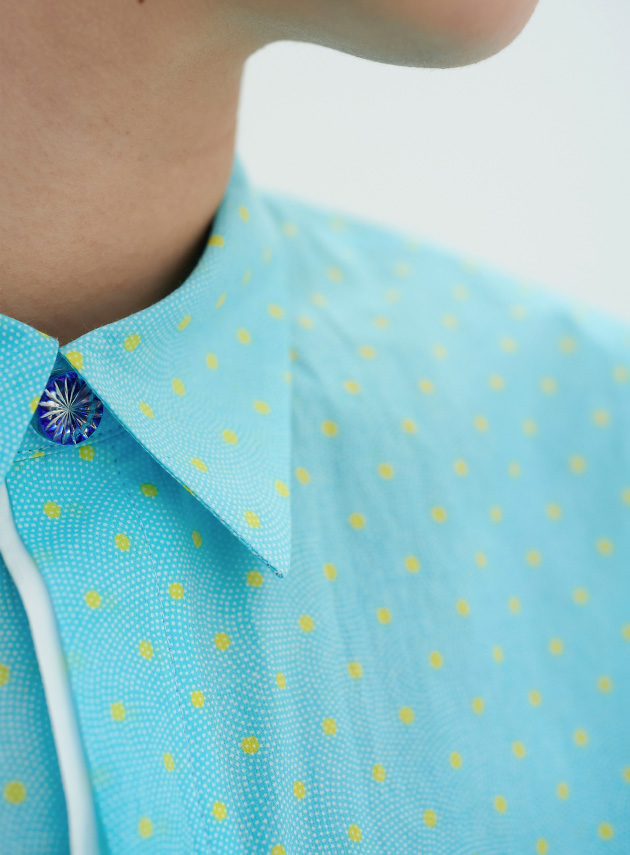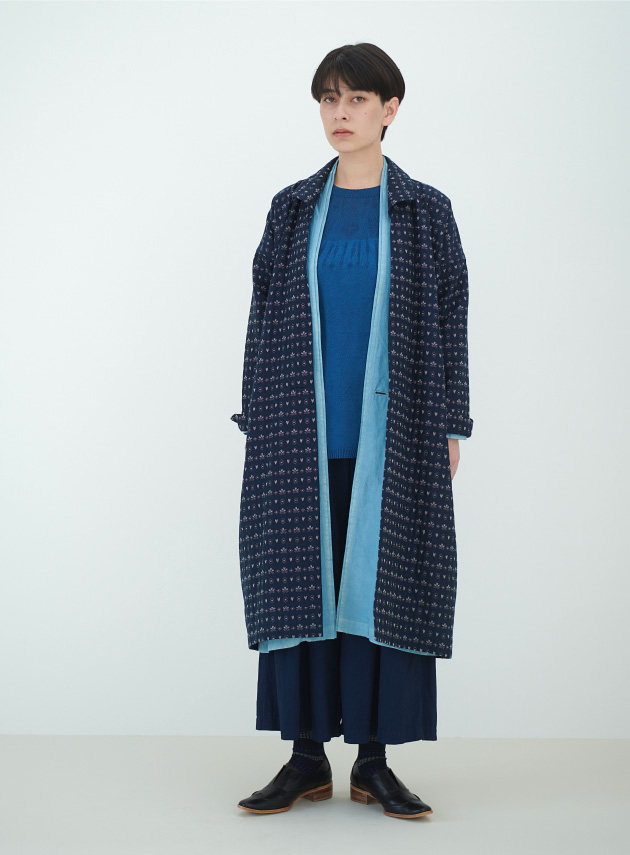 MATOHU TSUBAKIYAMA
1-35-17 Sekiguchi Bunkyo-ku Tokyo
TEL 03-6805-1597
OPEN 11 : 00 – 19 : 00 Reservation required
CLOSED Sunday, Holiday
ACCESS Tokyo Metro EDOGAWABASHI, WASEDA