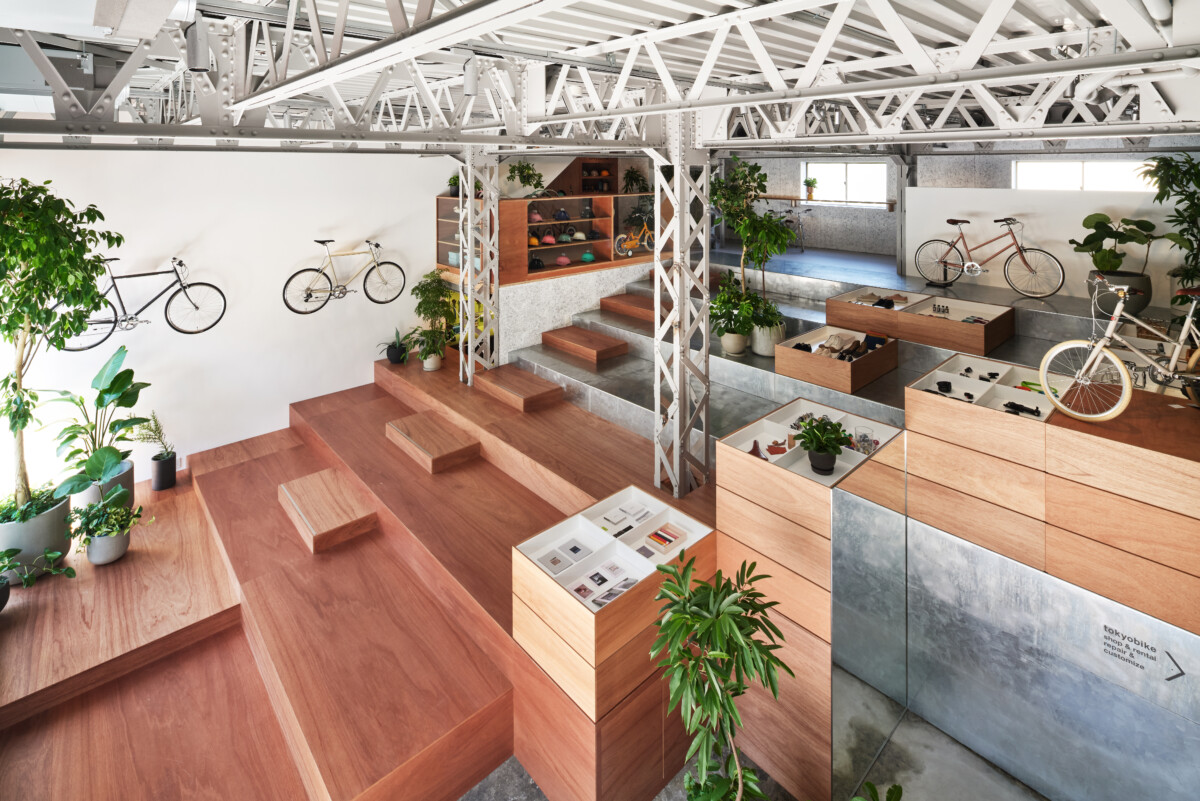 Stylish bicycle to ride around in city
Tokyobike develops and sells hybrid bikes that combine the features of road, touring, and mountain bikes.
Under the concept of "cycling comfortably in Tokyo," it opened its flagship Tokyobike Tokyo in Kiyosumi-Shirakawa in July 2021.
Tokyobike has 11 models of bikes, including those for children.
Their style is characterized by a thin chromoly frame in a wide variety of neutral colors, such as ash blue. Many people have been attracted by the elegant style.
For example, the TOKYOBIKE 26 model is equipped with an eight-speed derailleur that enables riders to easily climb slopes, and the TOKYOBIKE MONO is light and simple without a derailleur.
Both are fitted with small 26-inch tires that make it easy for cyclists to start.
Tokyobike Tokyo in Kiyosumi-Shirakawa sells and repairs bicycles by appointment, and also offers bicycle rental for tours around the area.
Store suggests Tokyo modern lifestyles  
They renovated a rental warehouse built 58 years ago and opened it as a flagship store.
The design was carried out by Torafu Architects, which has won numerous design awards.
A large staircase is arranged in the center of the store, connecting the first and second floors.
Arise Coffee, a roaster specializing in rare Asian coffees, opened a coffee shop called Araise Coffee Pattana on the first floor.
Their signature Dominican coffee is excellent. The word Pattana refers to development and progress in Thai. Arise Coffee has expressed the will to contribute to the development of coffee-producing countries.
On the second floor of the atrium, the Plant Society Tokyo Flagship, with its parent store based in Melbourne, Australia, has opened and sells potted plants that will complement a stylish interior.
In addition, the store sells stationery, clothing, and accessories.
Discover this place that offers a modern Tokyo lifestyle.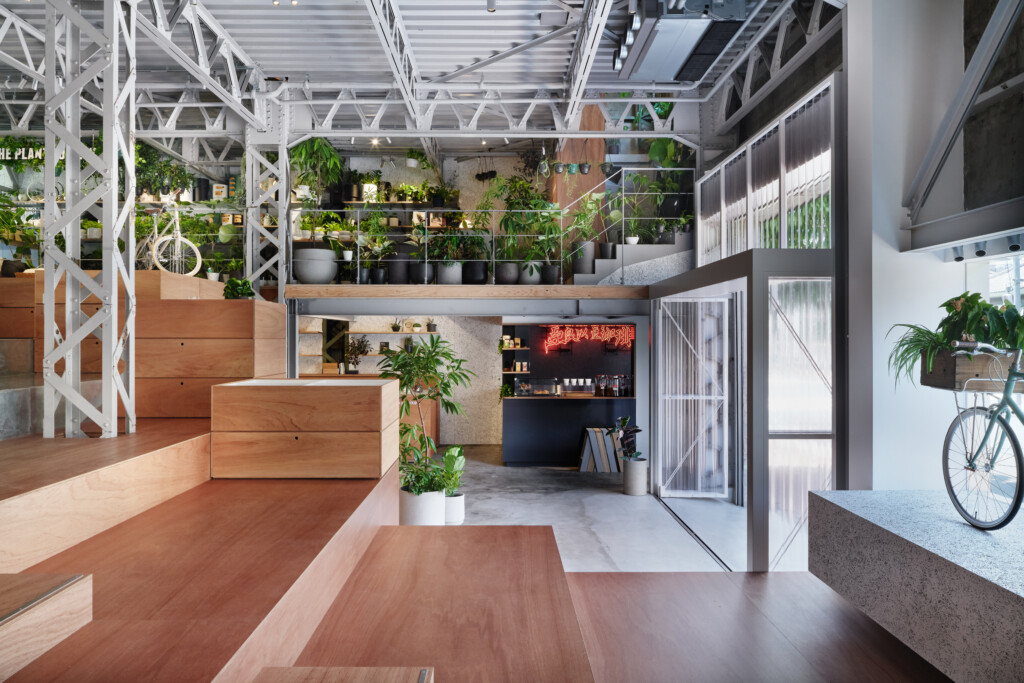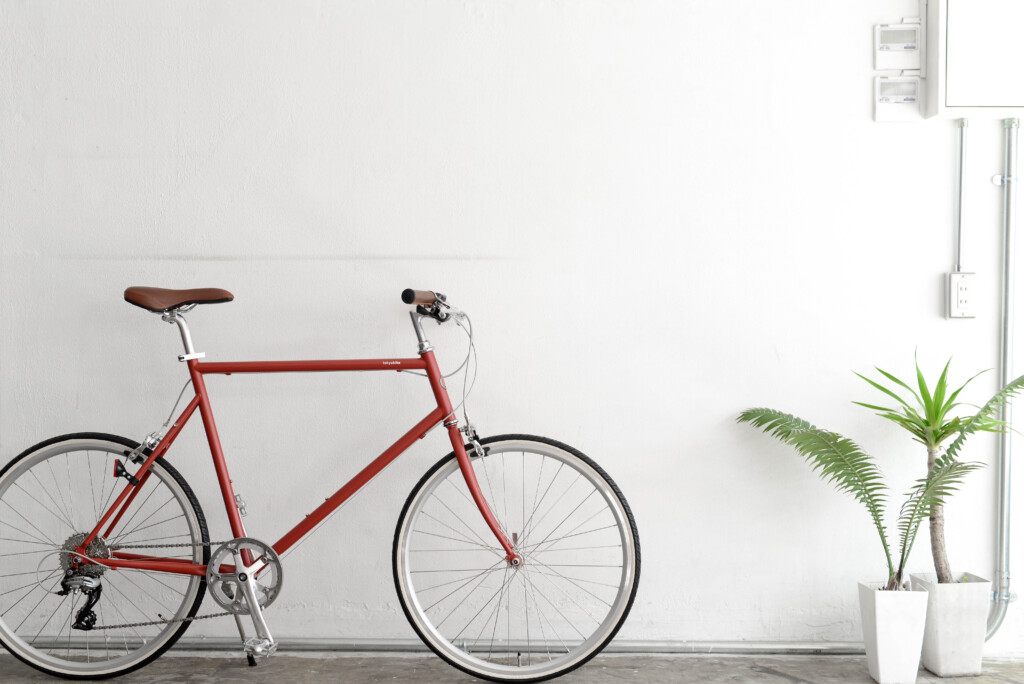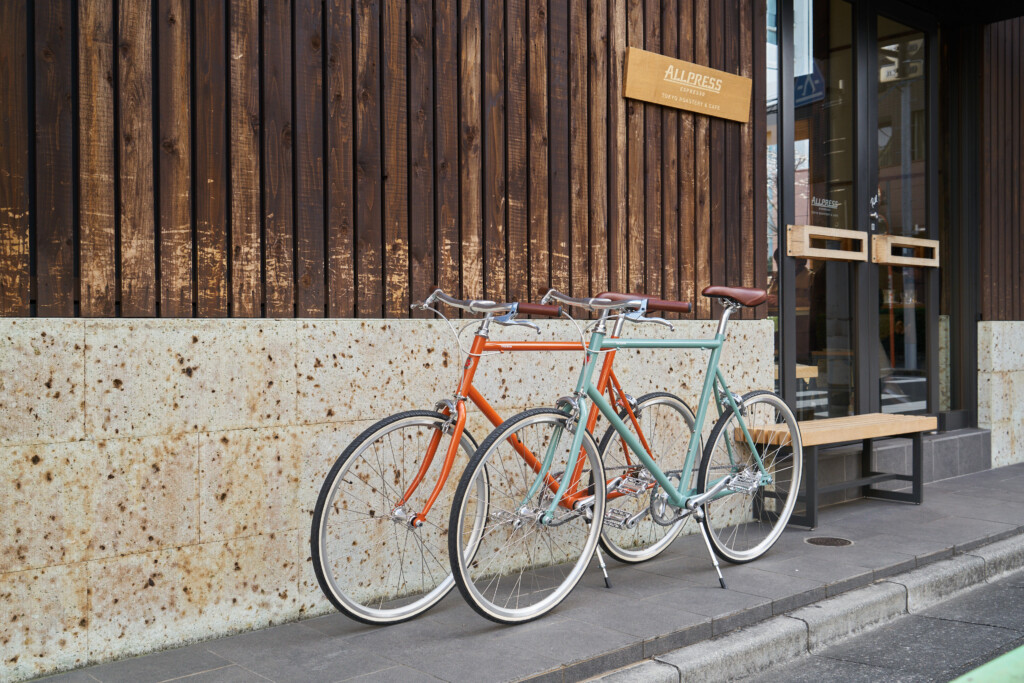 TOKYOBIKE TOKYO
3-7-2 Miyoshi Koto-ku Tokyo
TEL 050-1751-2819
TOKYOBIKE 11:00 – 18:00 (Wednesday, Thursday, Friday)、10:00 – 18:00 (Saturday, Sunday, Holiday)
CLOSED Monday, Tuesday
PLANT SOCIETY TOKYO FLAGSHIP 12:00 – 18:00(Tuesday-Friday)、10:00 – 18:00(Saturday, Sunday, Holiday)
CLOSED Monday
ARISE COFFEE PATTANA 8:00 – 15:30
CLOSED Monday
ACCESS Tokyo Metro & Toei Subway KIYOSUMI-SHIRAKAWA