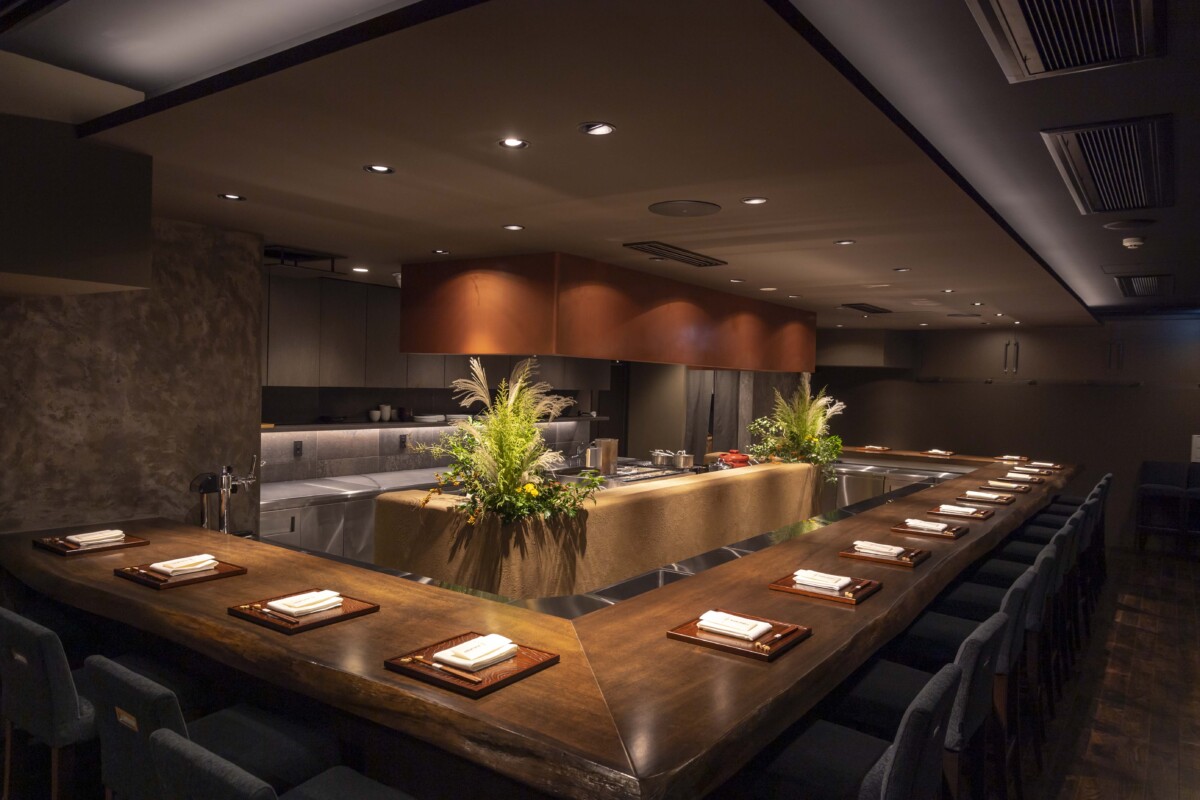 Den, Florilège chefs collaborate  
Denkushiflori is a kushi (skewer) restaurant that Zaiyu Hasegawa, the chef-owner of the Japanese restaurant Den, and Hiroyasu Kawate, the chef-owner of the French restaurant Florilège, opened in 2020.
Den and Florilège have both won two Michelin stars and have also been ranked in the World's 50 Best Restaurants each year.
Denkushiflori quickly became a popular restaurant with foodies because these two chefs created never-before-seen creative dishes by fusing their high-quality Japanese and French cooking techniques and sensibilities.
They created recipes for an event. At this time, it was clear to them that they could realize creative dishes together, which led to the opening of Denkushiflori.
Kushi cuisine connects 2 chefs, 2 restaurants
They chose kushi cuisine for Denkushiflori based on the idea that the kushi connects two cooks and two restaurants.
The lunch menu consists of six dishes and the dinner menu eight dishes.
The "Black Pudding/Apple" dish is made of black pudding covered in breadcrumbs and fried, accompanied by apple gari and Japanese mustard.
Gari is a condiment traditionally prepared from ginger marinated in rice vinegar and sugar. The apple gari is a classic of Den and the black pudding of Florilège.
"The combination of classic dishes from the two restaurants makes a new dish," explains Zaiyu Hasegawa.
The "Shrimps/Pigeons" dish consists of pigeons and botan prawns grilled over charcoal, accompanied by pigeon pâté and a leek sauce.
It is served with fresh egg pasta in a clear broth made from pigeon stock and vegetables. It is the main dish where the flavors from the sea and the mountains combine harmoniously.
Because chefs are constantly creating new recipes, customers are always curious about them.
Food-pairing menu recommended
For drinks, we recommend choosing the food pairing menu as the restaurant chooses a glass of rare and not commonly experienced flavors from wines, spirits, and sakes that match each dish.
Zaiyu Hasegawa and Hiroyasu Kawate are also planning to open Denkushiflori abroad.
Keep an eye on the activities of these two leaders in the Japanese restaurant industry.
▶︎lunch course ¥6,600, dinner course ¥10,780(tax included; service fee excluded)
▶ Any cancellation must be made 24 hours prior. If you cancel a booking or reduce the number of people on the day, you may be charged a 100% cancellation fee.
▶︎ Kindly request at the time of booking if you have any food allergies or dislikes.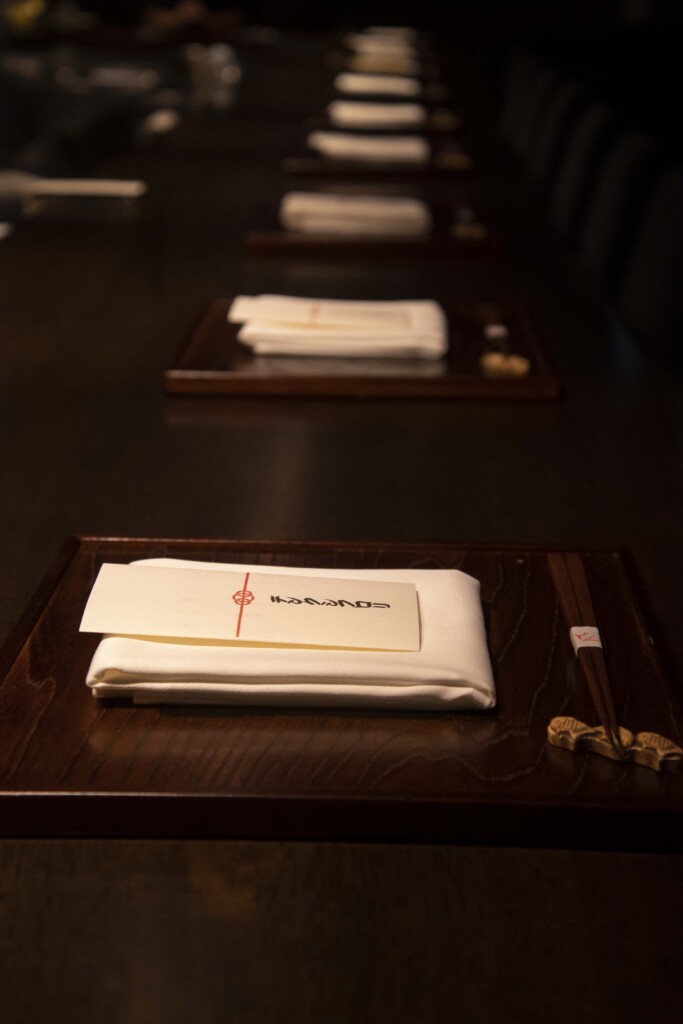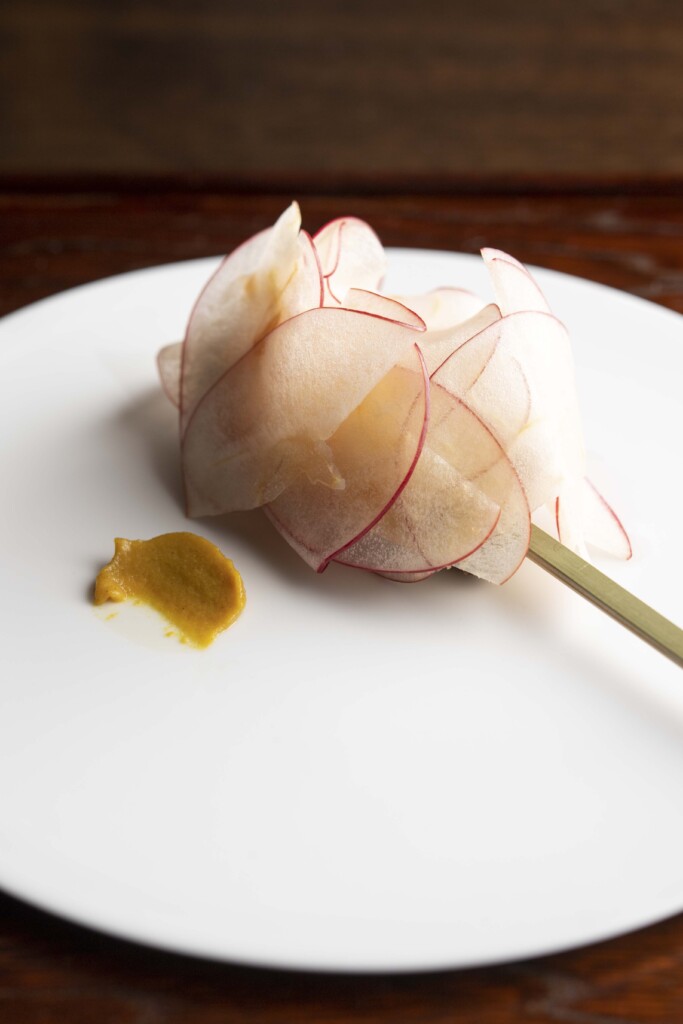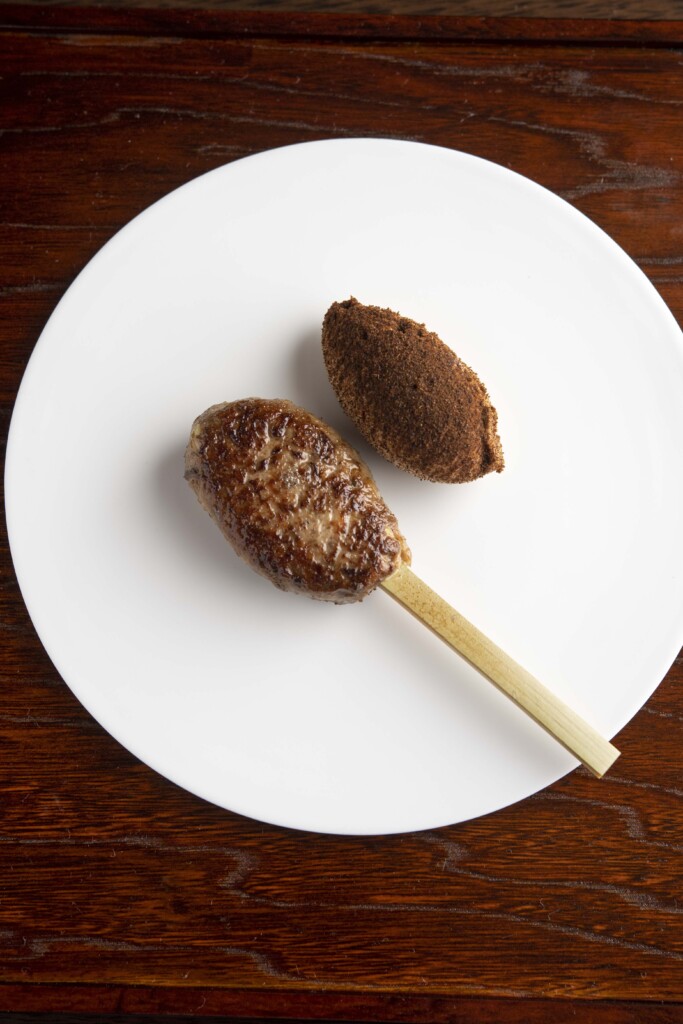 DENKUSHIFLORI
5-46-7 Jingumae Shibuya-ku Tokyo
GEMS Aoyama Cross B1F
TEL 050-3177-2788 (for reservation10:00-17:00)
Online booking is also available
OPEN 12:00-15:00 (last entry at 13:00),
18:00-22:30 (last entry at 19:30)
CLOSED Monday, irregular holiday
ACCESS Tokyo Metro OMOTE-SANDO