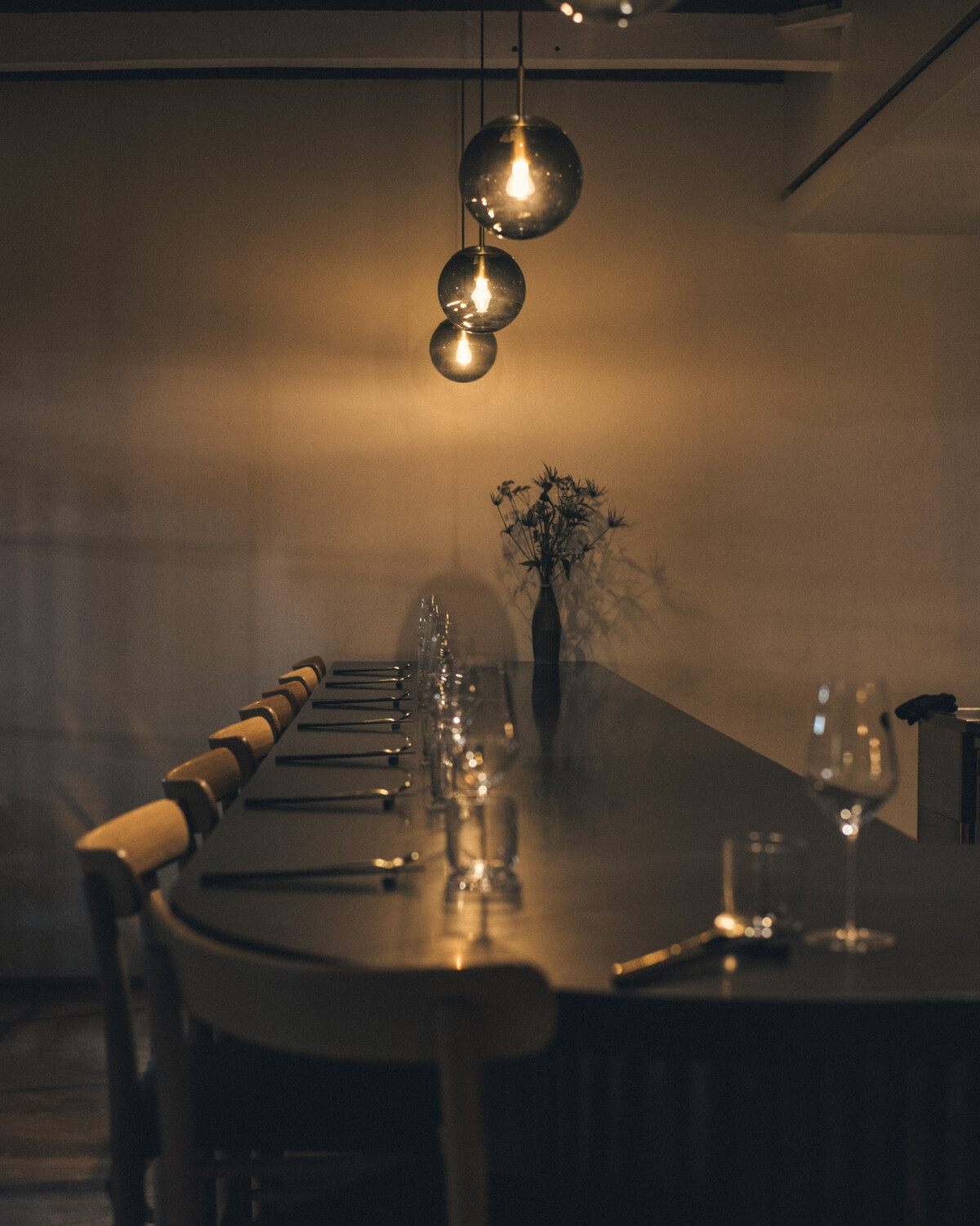 Advantage of Japanese sensibility of taste
Once upon a time, western cuisine chefs and sommeliers trained overseas and faithfully reproduced the tastes that they learned upon their return to Japan. However, the younger generation is different. When they were abroad, they were able to retain their objectivity and recognize the rich heritage of Japanese food culture. On returning to Japan, they
began to offer original flavors not found in other countries. Kabi's chef Shohei Yasuda and sommelier Kentaro Emoto worked at well-established restaurants in Japan and abroad (Kadeau in Denmark and Nora in Melbourne, respectively) and are representatives of this younger generation.
They use excellent Japanese products such as Otari Pork, from Otari Village in Nagano Prefecture, and Hokkaido sardines, to create dishes blending techniques specific to Japanese, French, and Scandinavian cuisines. The end result is the unique Kabi cuisine, created in line with their culinary sensibilities.
For beverages, they select sakes and wines produced in a healthy and natural environment. Their original cocktails, made from Japanese ingredients, including hojicha, a roasted tea, are also interesting.
Kabi is an exciting restaurant that invites you to go on a new taste adventure.
► Online booking is required.
► Any dinner cancellations must be made 48 hours prior. If
you don't cancel 48 hours prior, you might be charged a 100%
cancellation fee.
Try!
Lunch course \6,600
Dinner course ¥7,700 (with tax)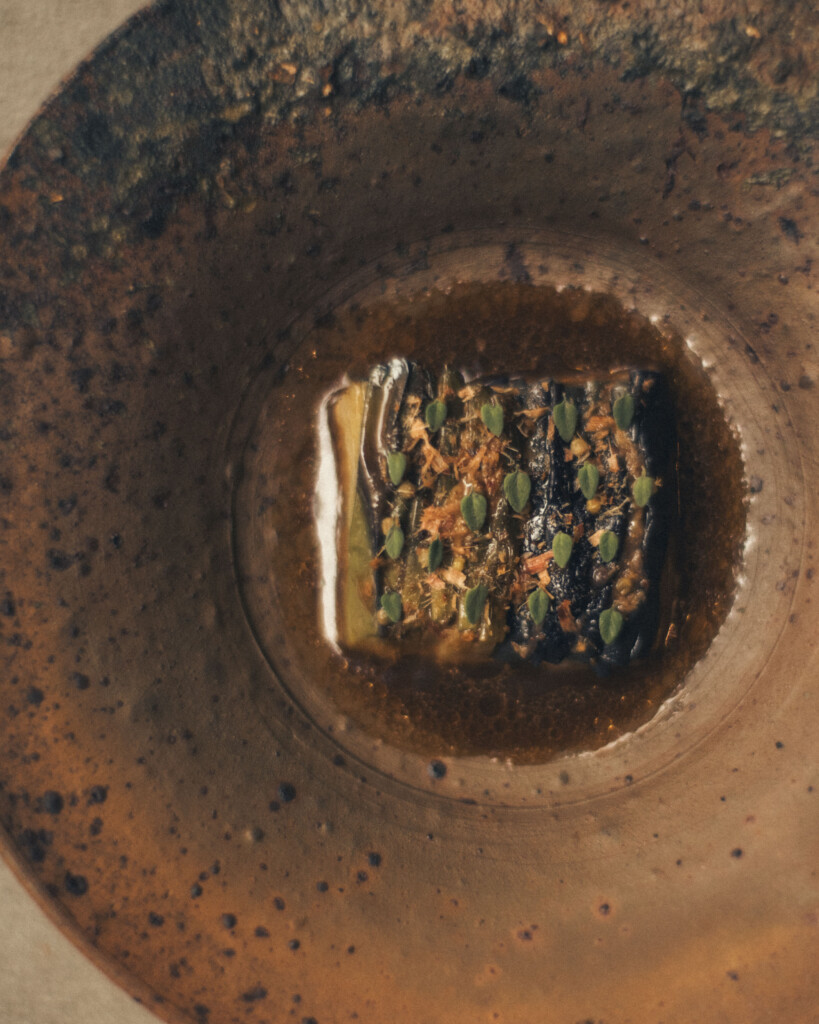 KABI
4-10-8 Meguro Meguro-ku Tokyo
TEL 03-6451-2413
OPEN 19 :00 or 19 :30 or 20 :00 (Tuesday – Friday),
12 :00 or 12 :30 or 13 :00 or 13 :30,
19 :00 or 19 :30 or 20 :00 (Saturday, Sunday)
CLOSED Monday