Japanese food culture, producers leading players
Kabeat, a restaurant that highlights the best Japanese ingredients, opened on the first floor of the Kabuto One complex in Nihonbashi Kabuto-cho in December 2021.
Kabeat features the concept of a high-quality canteen that supports Japanese cuisine culture and producers. It offers a creative menu supervised by six young and popular chefs using excellent ingredients procured from producers all over Japan.
These chefs are leading the current Japanese food scene: Masakazu Taira of the Italian restaurant Don Bravo, Kotaro Otsu of the Chinese restaurant O2, Fumio Yonezawa of the American restaurant The Burn, Ryohei Hayashi of the Japanese restaurant Tenoshima, Sakura Akimoto of the French restaurant Morceau, and Maiko Baba of the pâtisserie Bien-Être. They deliver new menus every season.
The chefs and Greening, the company that runs Kabeat, have together found excellent producers to supply ingredients to the restaurant. They include shirasu-zukuri seventh generation Yamari, known for its fluffy, top-grade cooked whitebait; organic farm Nora, that produces organic vegetables in the sedimentary soil of the Tone River basin; and Nakatani Suisan, a fish farming and processing company that cultivates Kuroshio tuna, which offers a taste close to natural tuna by using raw feed caught in nearby waters. Each producer has a strong desire to pursue a unique taste.
Yu Sugawara, executive officer of Greening, said, "We chose ingredients that impressed us when we tried them. We hope that every client will be able to experience the same excitement." He expressed his enthusiasm for spreading awareness regarding the products and producers'passion for making delicious products.
Each dish has an impressive taste, bringing out the flavor of the raw ingredients and harmonizing them; for example, "Hokkaido king shiitake mushroom and dried mullet roe pizza" (a recipe created by Masakazu Taira) is made with crispy wholewheat dough, meaty shiitake mushrooms from Hokkaido, and dried mullet roe, presenting a combination of ingredients from both sea and mountains, and "Deep-fried puffer fish with salted lemon" (a recipe created by Ryohei Hayashi) is made with a crispy fried puffer fish served with a paste of lemon confit, naturally grown on an island in the Seto Inland Sea.
For drinks, Motohiro Okoshi, owner and sommelier of the restaurant An Di, selected wines, shochus, and sakes. He chose unique and modern lineups created by ambitious producers. You will be amazed by aromas that are completely different from traditional sweet potato shochu, such as the rose-scented "Kura No Shikon."
The original highballs and lemon sours created by Greening's mixologist are also very creative. Bacon highball, made with"Azumino Genki pork"is a smoky highball infused with the extract of excellent quality bacon, which is also smoky; its delicious flavor will keep you coming back for more.
Kabeat has realized a dream collaboration between producers of excellent ingredients, talented chefs, a sommelier, and a mixologist. Visit the restaurant to experience flavors that can only be created in Japan.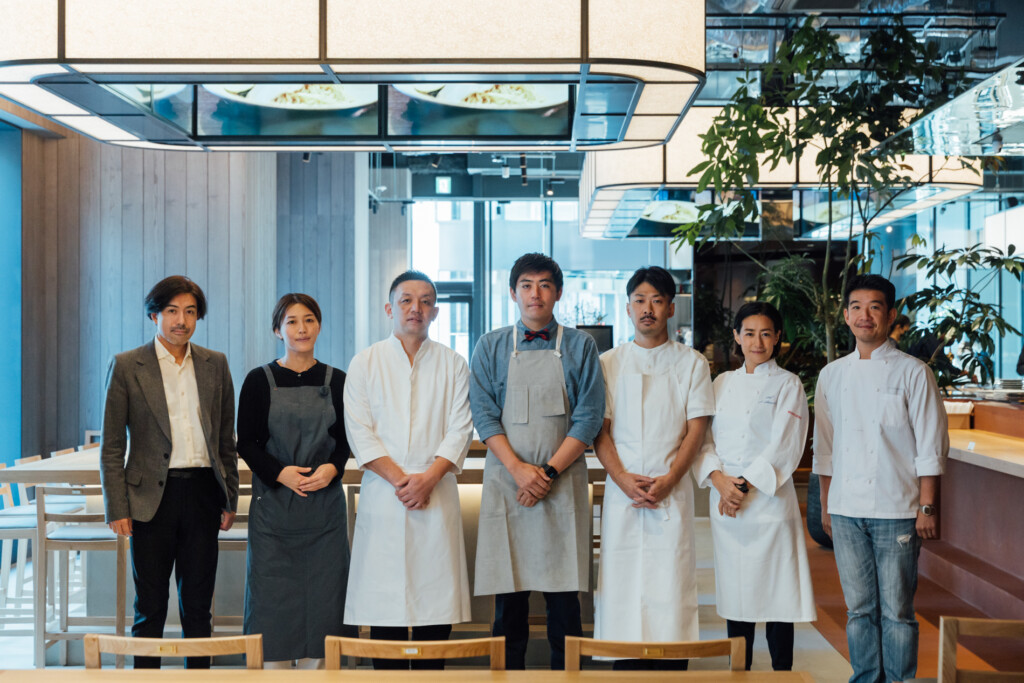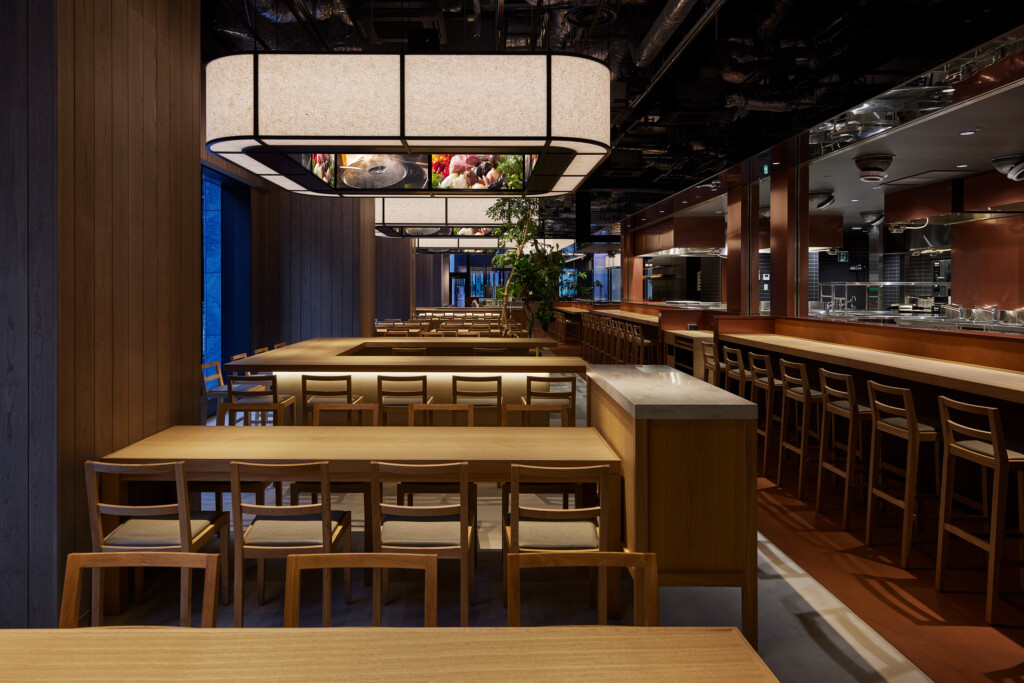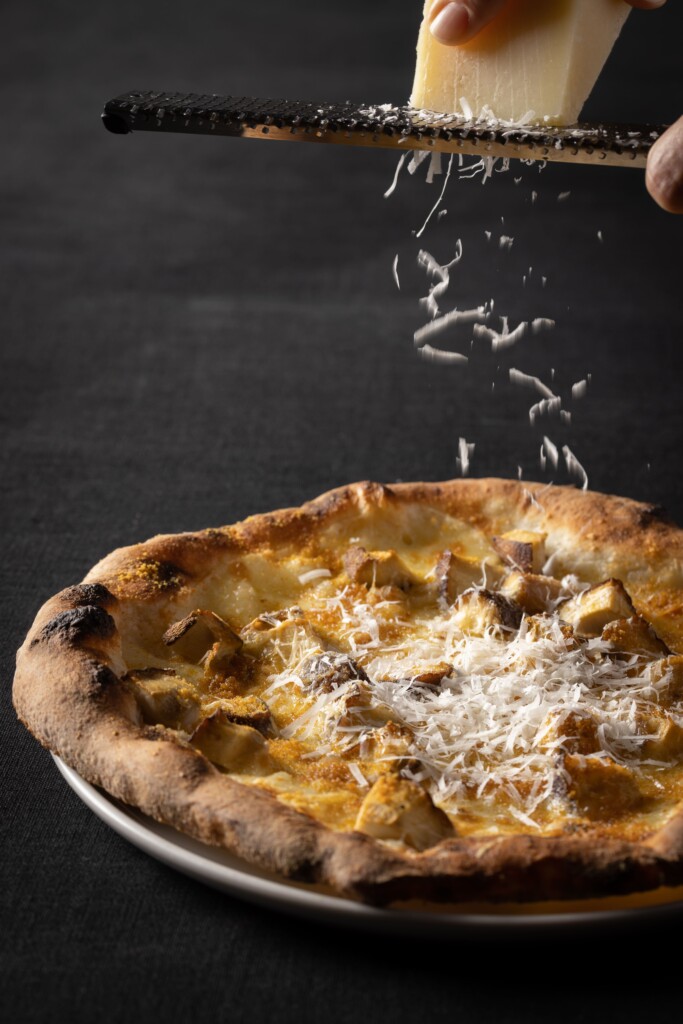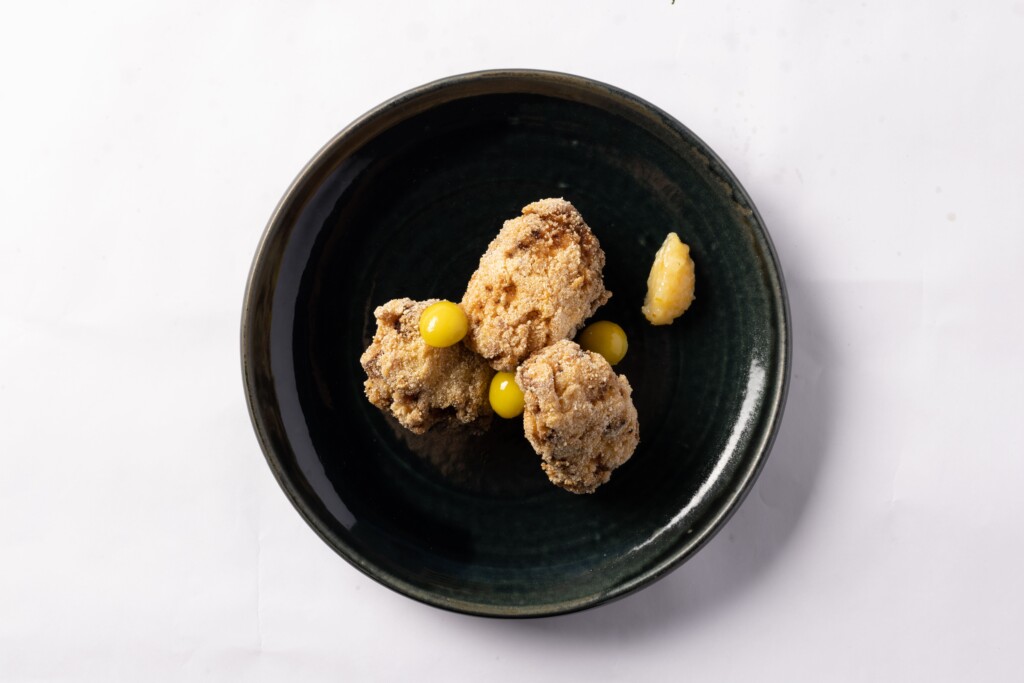 KABEAT
7-1 Kabuto-cho Nihonbashi Chuo-ku Tokyo
KABUTO ONE 1F
TEL 050-3200-0557
OPEN
11:00~23:00 Food L.O.22:00, Drink L.O. 22:30 (Monday-Friday)
11:00~ 21:00 Food L.O.20:00, Drink L.O. 20:30 (Saturday)
11:00~17:00 Food L.O.16:00, Drink L.O.16:30 (Sunday, Holiday)
CLOSED Irregular Holidays
ACCESS Tokyo Metro NIHOMBASHI, KAYABACHO