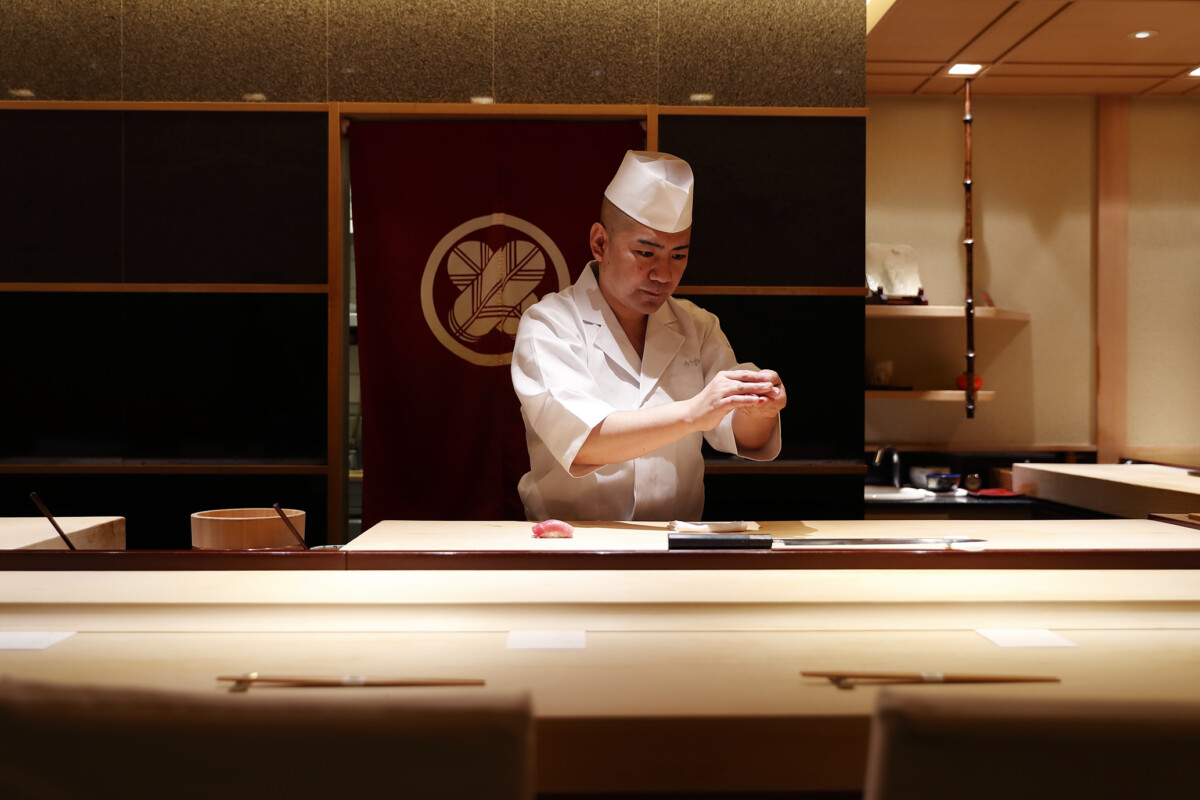 Top-notch artisan sushi: fabulous balance of sushi topping, rice, and wasabi
Shinji Kanesaka opened his first sushi restaurant in Ginza in 2000 and was awarded two Michelin stars in 2021.
In 2012, he opened a sushi restaurant with 12 counter seats in the Palace Hotel Tokyo.
Choosing prime ingredients, Kanesaka goes to great lengths to obtain the best balance of a slice of fish, rice seasoned with vinegar and salt, and wasabi. He also calculates the maturity of a fish, and the temperature and humidity of his sushi, so that guests can savor it in its most exquisite condition.
For this reason, Kanesaka's sushi is often described as "artistic."
Furthermore, it is not only his techniques that set Kanesaka apart from other sushi artisans. He is also devoted to promoting sushi culture globally. He has opened branches in Singapore and Macao, and a three-month-only "pop-up" restaurant in Cannes, France.
It is a restaurant where you can experience the essence of Edo-mae (authentic Tokyo-style) sushi and the passion of a new generation of sushi artisans.
▶︎ Dress code: Business casual
▶︎ All reservation cancellations must be received by 22:00 (local time) one day in advance. No-shows or cancellations received thereafter will incur a charge of ¥5,000 per person for lunch reservations and ¥10,000 per person for dinner reservations. To ensure the timely accommodation of punctual guests, arrivals more than 30 minutes past the original reservation time will also be considered as cancelled and will be subject to the above charges.
Try!
Lunch courses start at ¥6,500
Dinner courses start at ¥18,000 (without tax and service fee)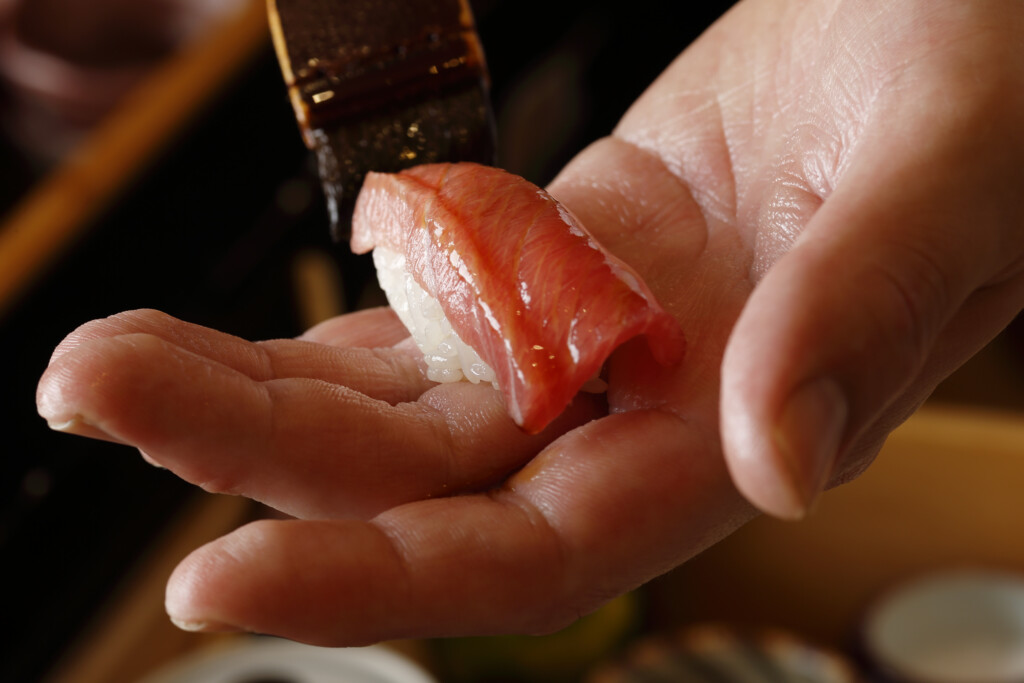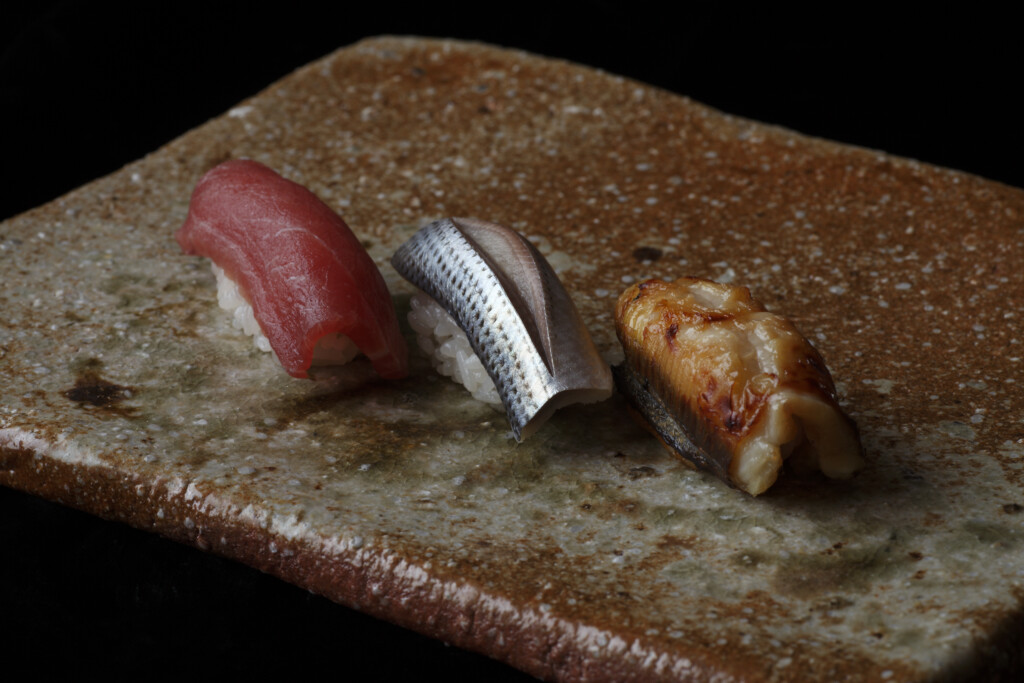 SUSHI KANESAKA PALACE HOTEL TOKYO
1-1-1 Marunouchi Chiyoda-ku Tokyo
Palace Hotel Tokyo 6th floor
TEL 03-3211-5323
OPEN 11:30-14:00L.O., 17:00-21:30L.O.
Seven days a week
ACCESS Tokyo Metro & Toei OTEMACHI, JR & Tokyo Metro TOKYO