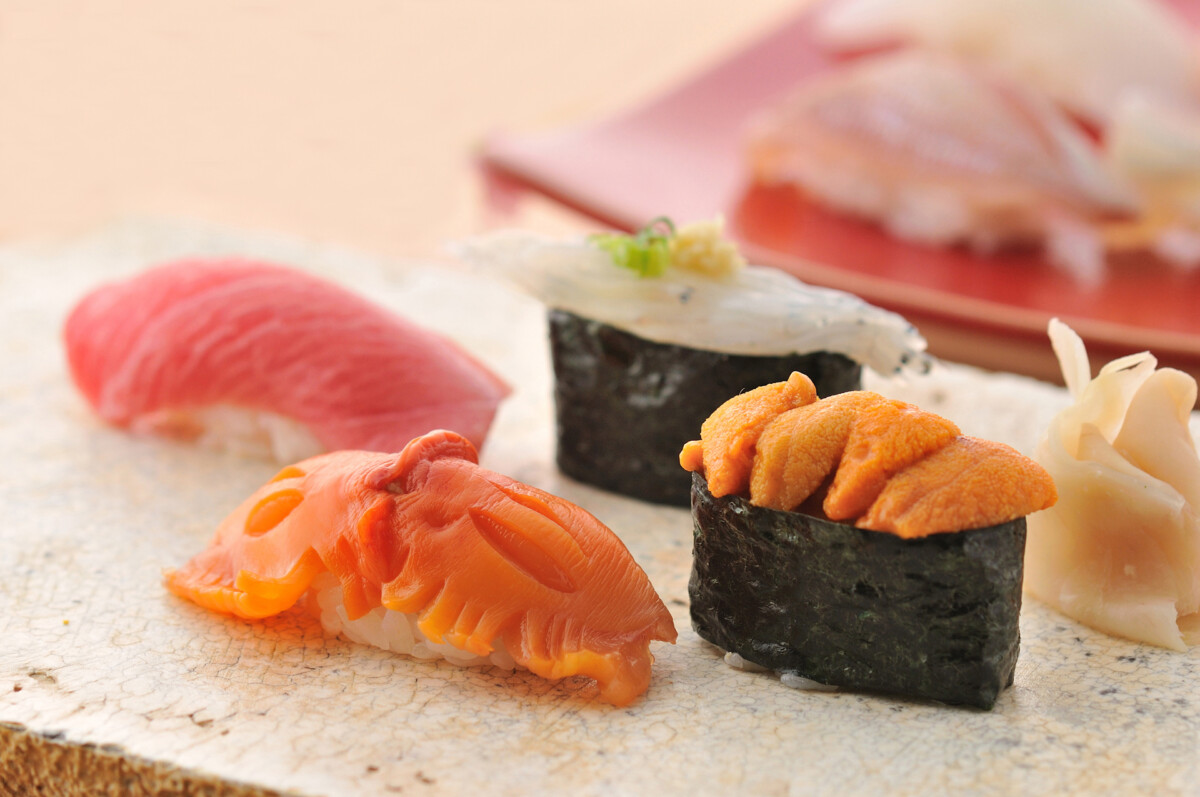 Enjoy sophisticated Edo-style sushi amid by greenery and sunshine
The light-filled Edo-style (Tokyo-style) sushi restaurant in Grand Hyatt Tokyo features 74 seats including a 14-seat sushi counter and an outdoor terrace.
If you want to appreciate the art of sushi making by chefs, reserve ahead at the sushi counter. Chef 's Special Nigiri course is an excellent lunch option, which includes appetizer, a 13-piece nigiri sushi (a slice of raw fish over pressed vinegared rice), sushi roll, miso soup, and dessert. For dinner, try the Hinoki course of appetizer, sashimi, grilled food, deep-fried food, 10-piece nigiri sushi, miso soup, and dessert at the counter.
Roku Roku offers a wide variety of Japanese sakes, including 15 regular sakes and monthly changing seasonal sakes.
► Limited meals for vegetarians are available, but if you need to avoid animal products including dashi (broth), which is made of bonito or sardine, options will be very limited. If you have a food allergy, intolerance or sensitivity, sushi will not be served.
► Gluten-free soy sauce is available. If you are not gluten intolerant but would like to avoid gluten, please ask your server.
► Booking is required 10 days prior. Any cancellations must be made 24 hours prior. They respectfully request that you arrive promptly to be seated at the time of your reservation. Should you arrive later than 15 minutes after your booking time
without forewarning, you may lose your table.
► Anyone wearing strongly fragranced hair products or perfume will not be seated at the counter, regardless of reservations (you will be seated at a table instead).
Try!
Lunch Chef's Special Nigiri ¥7,480 (tax included)
Dinner Hinoki ¥23,100(tax included)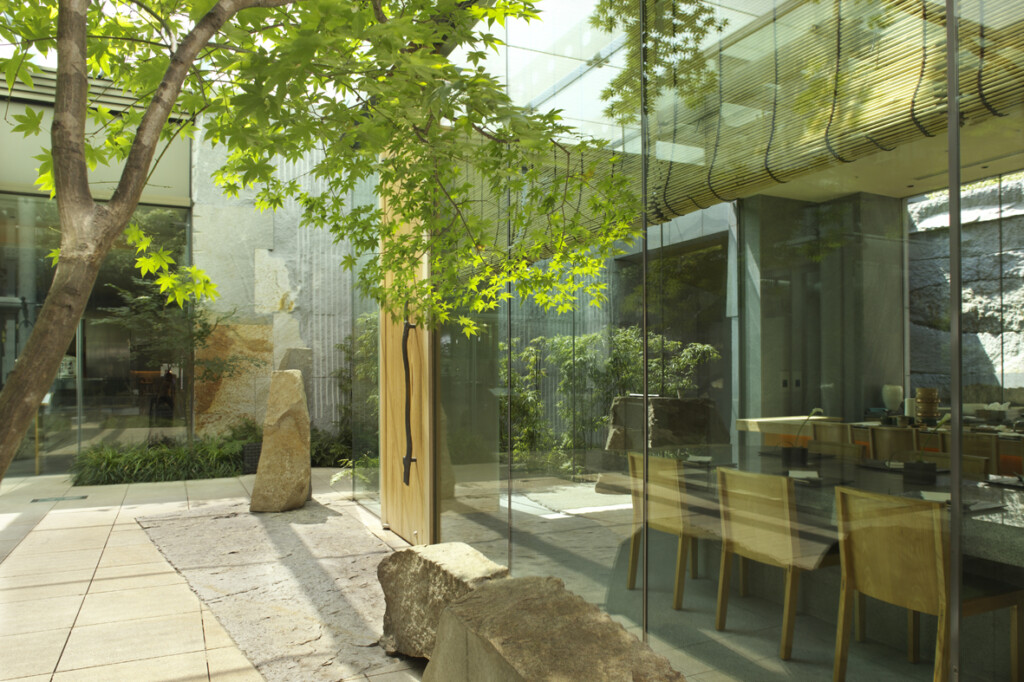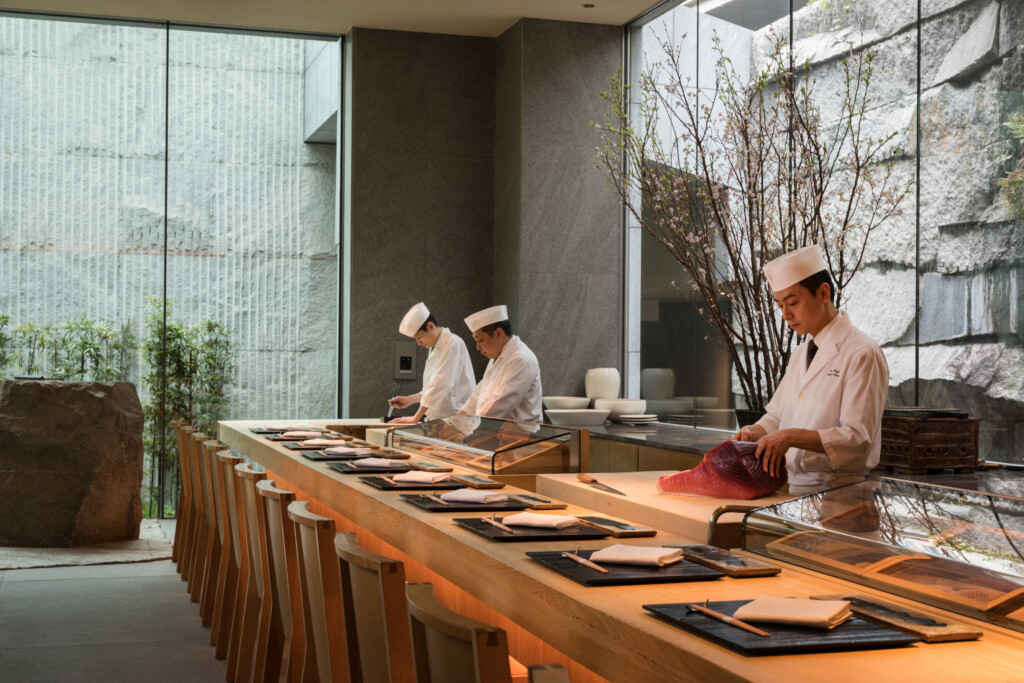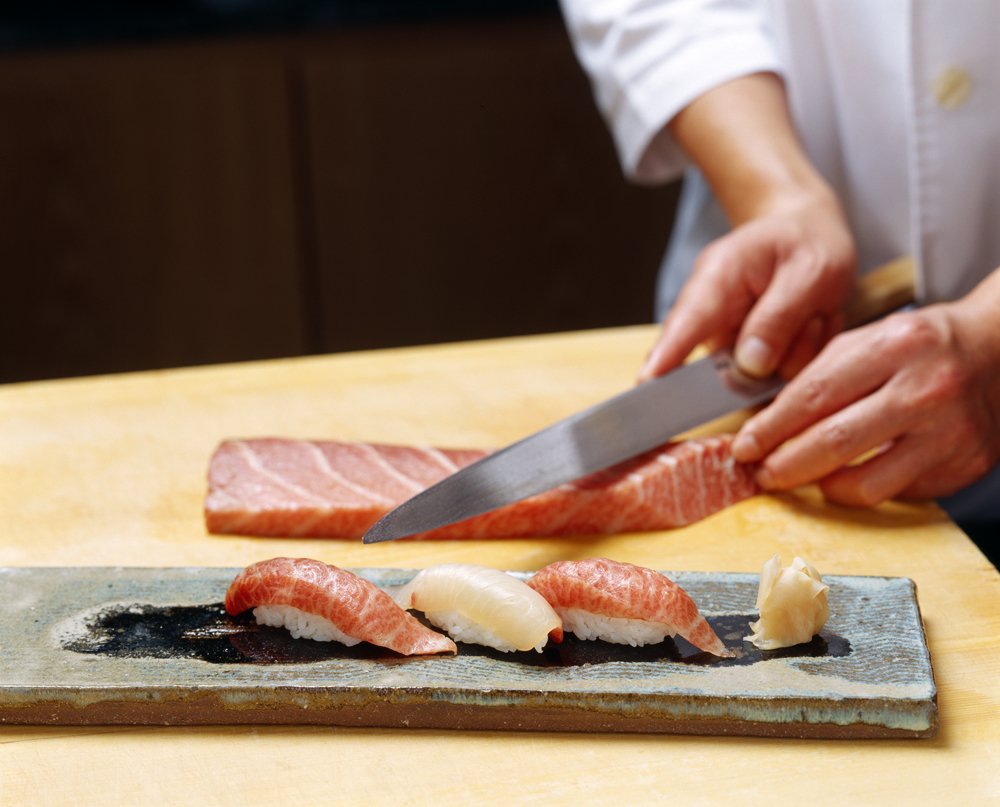 EDOMAE SUSHI ROKU ROKU
6-10-3 Roppongi Minato-ku Tokyo
Grand Hyatt Tokyo 6th Floor
TEL 03-4333-8788
OPEN 11:30-14:30 (until 15:00 on weekends and holidays), 18:00-21:30
Operating hours are subject to change.
ACCESS Tokyo Metro ROPPONGI
https://www.tokyo.grand.hyatt.co.jp/en/restaurants/roku-roku-restaurant/