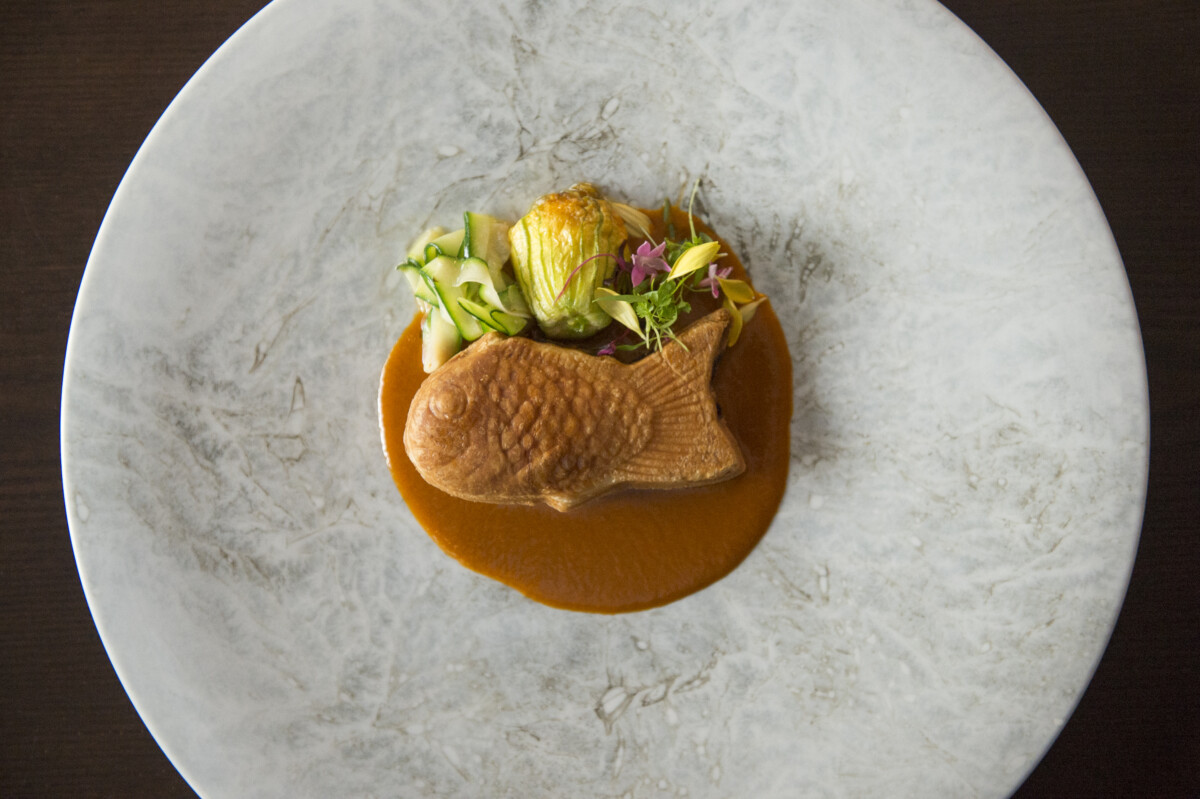 Original French cuisine such as Loup en Croûte shaped like Taiyaki
Having his many years' experience of working at Michelin-starred restaurants in Japan and France, chef Shinsuke Ishii offers courses that begin with delicious and beautiful amuse-bouche (bite-sized hors d'oeuvres) to stimulate a desire for the dishes to come. His dishes are light, yet they are respectful of traditional French cuisine. Because of the climate differences between France and Japan, he creates dishes that fit Japan, but he emphasizes the essence of French cuisine. For example, sea bass in pastry shaped like a taiyaki (fish-shaped waffle filled with red bean paste) is a dish that he prepares as a single serving Loup en Croûte, which usually is shared among several people. It not only looks interesting, it is more delicious than original Loup en Croûte.
Other unforgettable offerings are fluffy rice cooked in a Staub's mini cocotte served with French cuisine, such as sardines and foie gras, and bouillabaisse style seafood. Ishii also supports sustainable seafood activities. Using Atlantic tuna whose stock was rebuilt after preventing overfishing, he gently sends a message to the guests that Pacific tuna should be preserved like Atlantic tuna. "Sincere Plus," a seated buffet-style lunch course served only on saturdays consists of appetizers, such as charcutrie and bagna cauda, and weekly main dish specials. We recommend dinner at Sincere to experience Ishii's refined cuisine into which he puts his sincere feelings.
▶︎ Dress code: Casual formal
▶︎ Cancellations must be made at least four days before your
reservation. Cancellations made three days in advance provide
a 50% refund, and cancellations made two or fewer days in
advance are non-refundable.
Try!
オートクチュールコース Haute Couture Course ¥16,698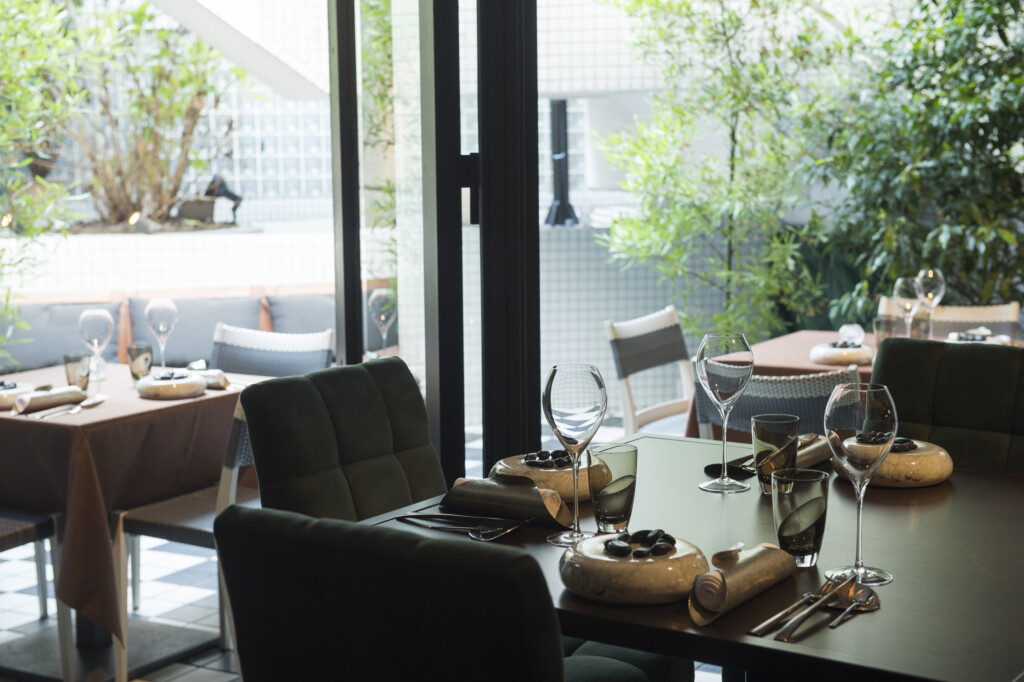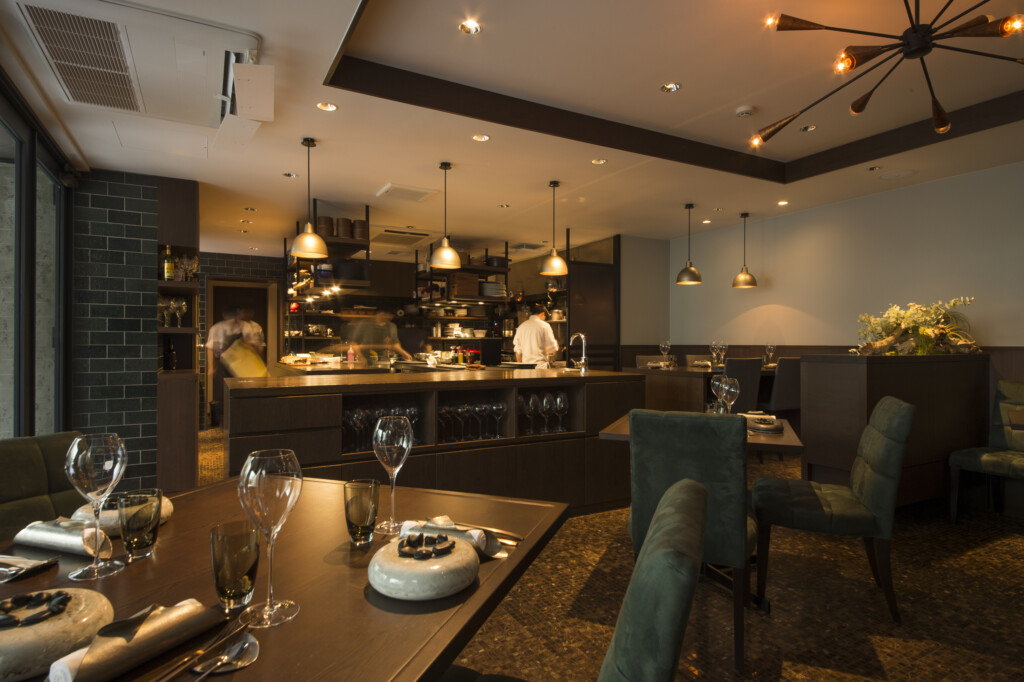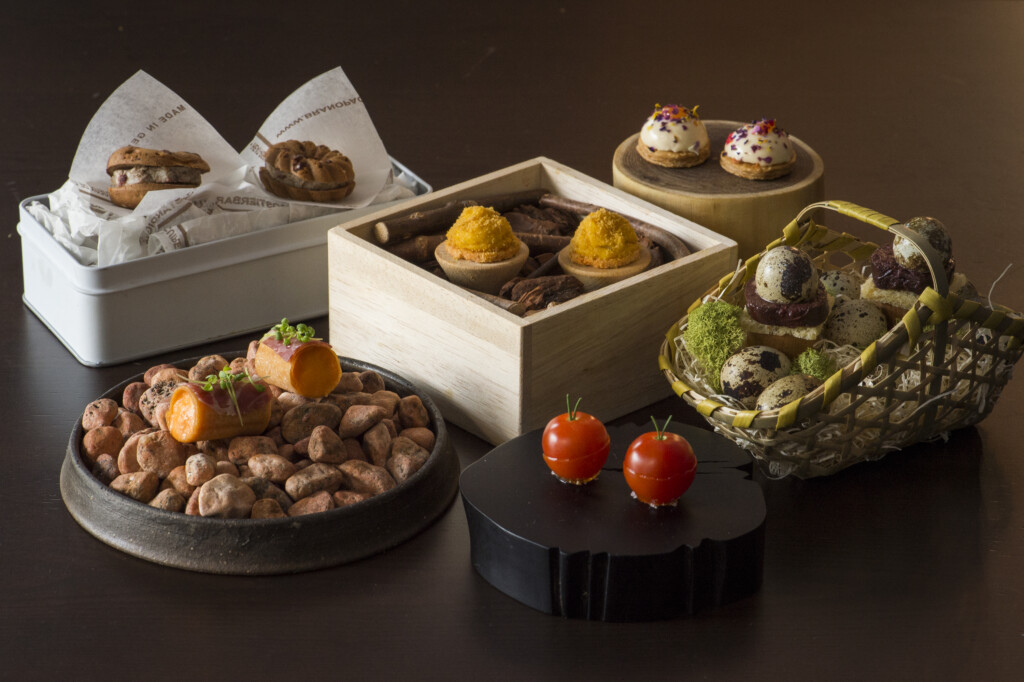 SINCERE
3-7-13 Sendagaya Shibuya-ku Tokyo
First basement
TEL 03-6804-2006
OPEN 18: 00-23: 00 (Monday – Friday),
11: 30-15: 00, 18: 00-23: 00(Saturday)
CLOSED Sunday, 1st & 3rd & 5th Monday
ACCESS Tokyo Metro KITA-SANDO, JR HARAJUKU