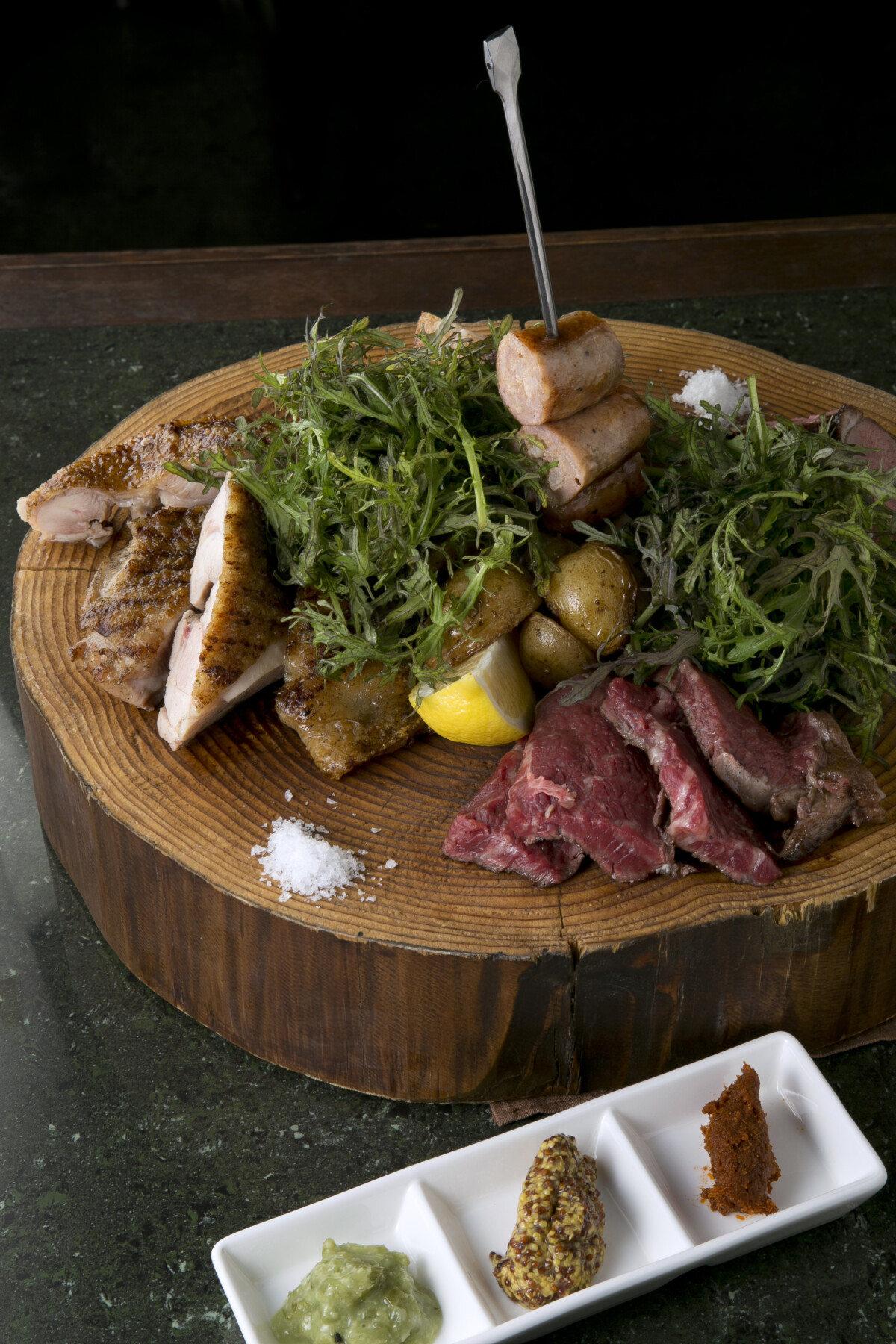 High-quality bistro cuisine by chef trained at prestigious restaurant
Do you want to have your fill of meat?  If so, we recommend this restaurant.
"I want my guests to be happy here, " says Shunichiro Koike, owner and chef of Shungourmand. He honed his skills in French cuisine and a knack for sourcing
quality ingredients at one of the most famous hotel restaurants in Tokyo.
He selects high quality meat and vegetables produced from Japan and cooks them to their optimum.
He also shows a keen sense of humor for naming his dishes: The Traditional Yakiniku (meaning grilled meat) Festival Deluxe has five different types of grilled meat such as aged Tankaku beef, Daisen chicken, Meishan pork, Shirayukicanard, and house-made sausages of Mochi pork.
There is also the Kids' Lunch for Grown-ups with several kinds of meat, hamburger steak, and pasta; served with a flag on top for fun (Available in four sizes from SS to L.
This dish is normally available. However, it is not currently served since he has reduced the menu due to COVID-19) and the Closing Meal Ramen are unique among French bistro-type restaurants.
The restaurant offers gourmet meals in a casual atmosphere.
▶︎ Cancellations must be made by noon, two days in advance of the booking
Try!
Cream of Cauliflower with Prawn, Caviar, and Consommé Gelée of Clam ¥1,600
Civet of Big Fin Reef Squid ¥2,000
Roast Lamb Loin Cooked in Hay with Aged Garlic Sauce ¥3,300 (with tax)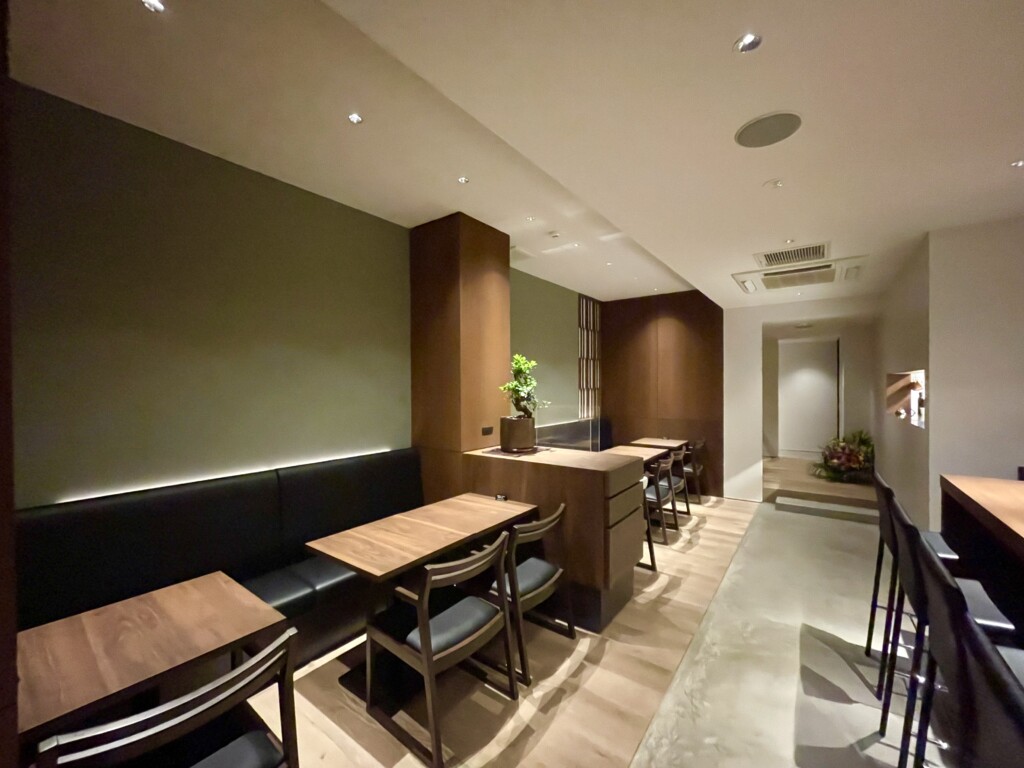 SHUNGOURMAND
1-9-10 Kinuta Setagaya-ku Tokyo
TEL080-7647-2014
OPEN Lunch: Monday, Tuesday, Friday – Sunday
Dinner: Monday, Tuesday, Thursday – Sunday
May close when « lunch sets » are finished.
CLOSED Wednesday
ACCESS Odakyu SOSHIGAYA-OKURA, CHITOSE-FUNABASHI,
Tokyu YOGA