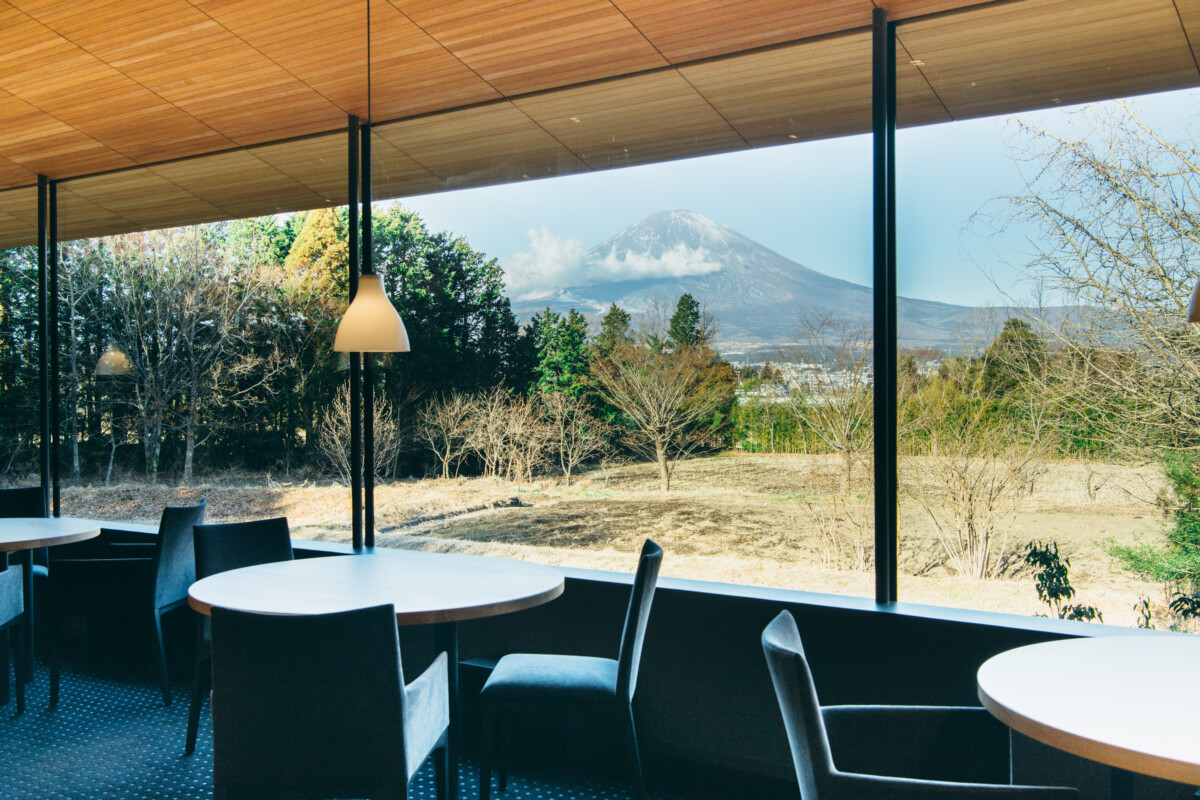 Kei Kobayashi, Michelin 3-star chef, has partnered with Toraya
Three-Michelin-starred chef Kei Kobayashi of the Restaurant Kei and Toraya, a famous maker of wagashi (traditional Japanese confections), have teamed up to open a restaurant, Maison Kei, in Gotemba, Shizuoka Prefecture.
Chef Kobayashi was the first Japanese chef to win three Michelin stars in Paris in 2020.
Although it is not easy even for a French chef to obtain three stars, the Japanese did. This major news circulated around the globe.
In 2021, nine restaurants in Paris retained three stars. Restaurant Kei now rivals restaurants run by great chefs such as Arpège by Alain Passard, Alléno Paris at Pavillon Ledoyen by Yannick Alléno, Pierre Gagnaire, and Guy Savoy.
Toraya marks Kei Kobayashi from early passage
Since the opening of Restaurant Kei in 2011, everyone has commented on the chef's talent and his delicious dishes. Mitsuharu Kurokawa, who became Toraya's 18th president in 2020, paid attention to him from this early stage.
Founded in the early 16th century in Kyoto, Toraya is an official purveyor of wagashi to the Imperial Court.
Mitsuharu Kurokawa was transferred to the Paris branch at that time. He got to know Kei Kobayashi in 2010 through a friend's introduction.
Mitsuharu Kurokawa was impressed with the quality of chef Kobayashi's dishes, which far exceeded the price, his passion for perfecting a dish, and his extremely attentive attitude toward the ingredients.
Enjoy your meal with spectacular Mt. Fuji view
His wish to work with the chef was realized in 2021 with the opening of the restaurant Maison Kei in Gotemba. Toraya had opened its factory there in 1978, and in 2007 a tea salon and shop Toraya Kobo, thereby making it a place closely linked to Toraya.
TORAYA KOBO "the origin of traditional Japanese confectioneries"
Maison Kei is located near Toraya Kobo. Hiroshi Naito, an architect, designed a warm and elegant interior using lots of western hemlock for the ceiling and other areas. The hall has a glass wall, and guests can enjoy the panoramic view of Mt. Fuji from every table.
Kei Kobayashi uses high-quality local ingredients in his cooking. This means not only cost reduction, but also contribution to regional development and environmental protection.
An appetizer, "Crunchy Vegetable Garden," uses 35 to 50 kinds of local herbs and vegetables with four varieties of sauce including lemon mousse; a main dish, "Beryx Splendens and Crispy Scales with Squid Ink Pistou Sauce," uses beryx splendens from Suruga Bay and a squid ink basil sauce; and a dessert, "Vacherin Passion Fruit and An (sweet azuki bean paste)," combines meringue, sorbet, fruit with an and yokan (a kind of sweet azuki bean paste), produced by Toraya. The fruit used changes according to the season.
An is a key ingredient in Japanese confections. Toraya produces approximately 40 varieties of an using the most carefully selected ingredients. Maison Kei chooses and arranges a few varieties of an to match the dessert.
Restaurant Kei and Maison Kei: Common but different points
France and Japan differ in terms of water and soil quality, which affects the flavor of produce grown in these countries. In addition, both countries have different varieties of fish and meat.
The cuisines of Restaurant Kei and Maison Kei are therefore not the same, yet they share some commonalities. To use a metaphor, Restaurant Kei's cuisine is in "oil paint" and that of Maison Kei is in delicate and transparent "aquarelle," yet they draw the same motif. Both are very well done. In particular, the Vacherin from Maison Kei does not simply include an in an existing dessert but has evolved into a new dessert by adding this ingredient.
"By differentiating between the cuisine of Restaurant Kei and that of Maison Kei, I will create two cuisines that can only be tasted locally," says chef Kobayashi.
Moreover, Maison Kei offers menus at exceptionally affordable prices, starting at 4,500 yen for lunch and 5,500 yen for dinner.
According to the chef, "We offer reasonable prices and quality more than twice the price." It is not surprising that it is very difficult to make reservations.
Objective: Japanese traditional pastry loved worldwide
This project does not simply mean the opening of a restaurant in Japan by a famous chef.
President Kurokawa hopes that many foreign customers will come to Maison Kei led by chef Kobayashi, recognized in France, to familiarize themselves with an and that Japanese confections will be accepted around the world as successfully as sushi. Behind this project lies Toraya's wish to pass on Japanese pastry traditions to the next generation.
Let us examine how the challenging collaboration between the long-established company, which always aims for the future, and the talented chef turns out.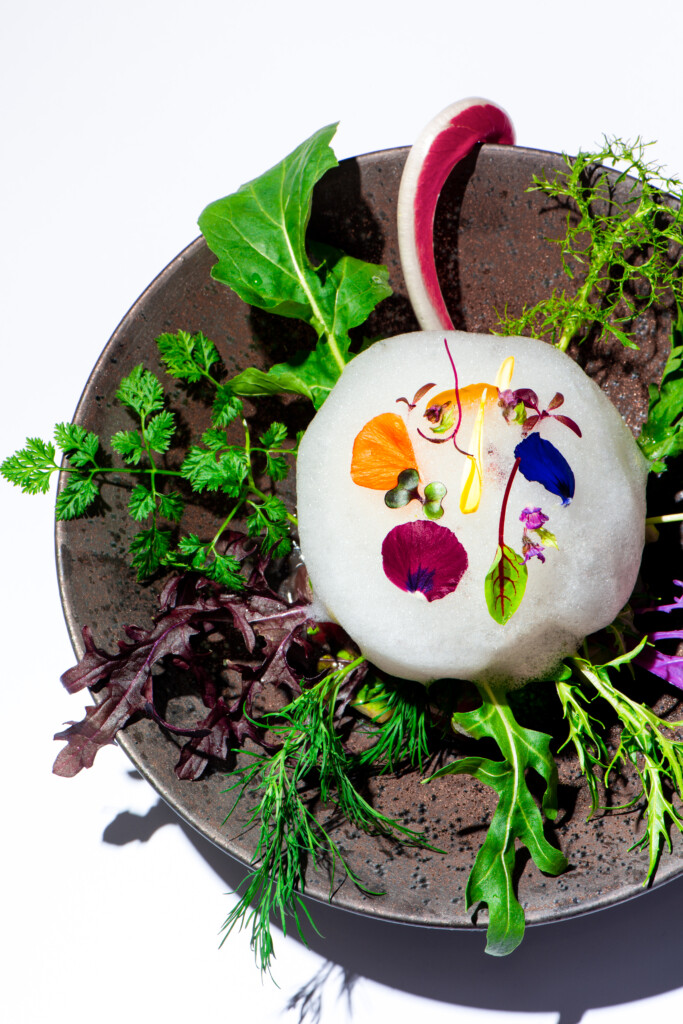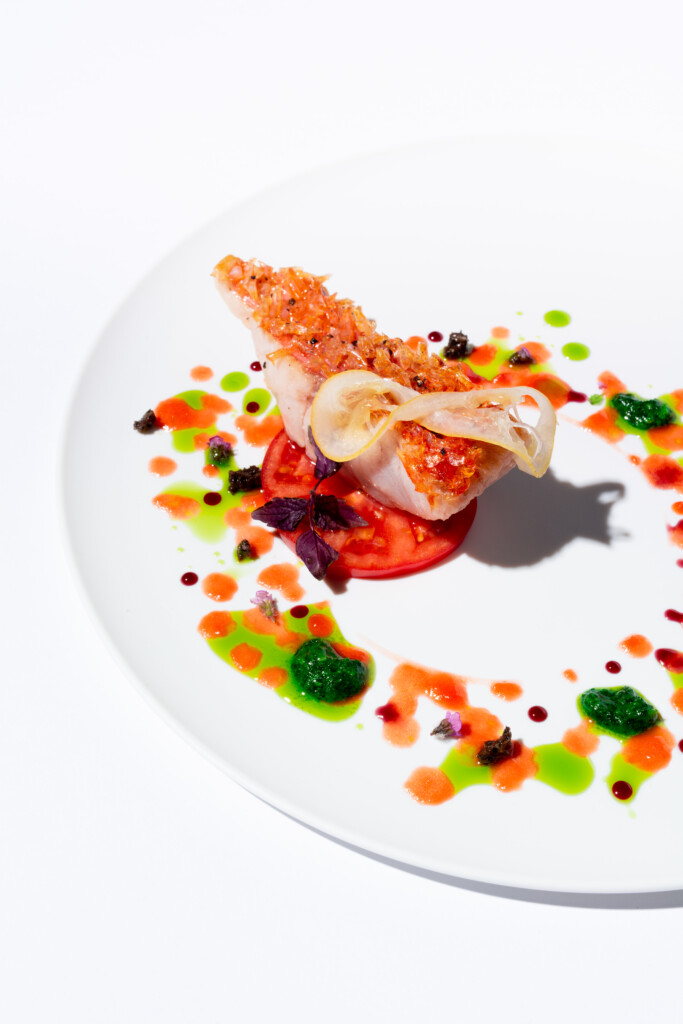 Maison Kei
527-1 Higashiyama Gotemba Shizuoka
TEL 0550-81-2231 Reservations required
OPEN lunch 11:30~、dinner 17:30〜
CLOSED Tuesday, Wednesday
ACCESS It takes about two hours by train from JR Tokyo to JR Gotemba, about 15 minutes by taxi from JR Gotemba to Maison Kei