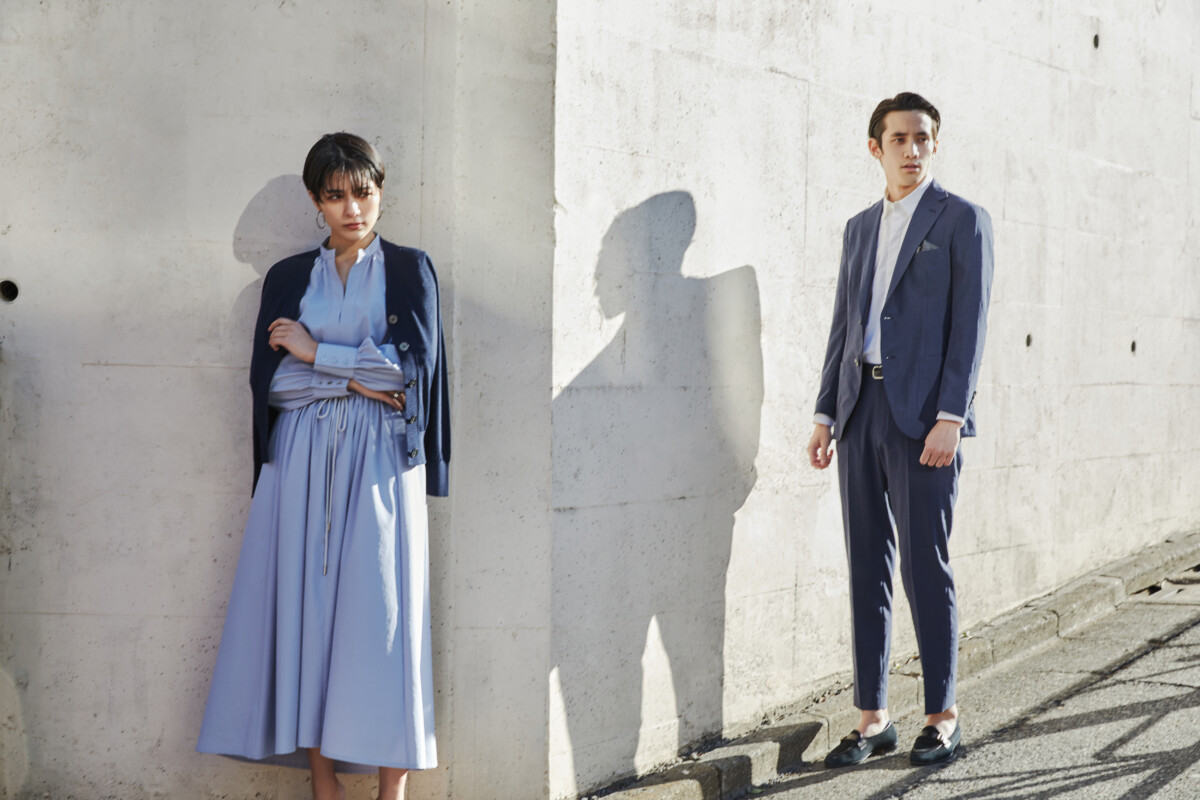 New custom order brand emerges
The Me is the first brand catering to both men and women in Japan that allows customers to custom-order all items. It offers silhouettes and details to suit the wearer's tastes while achieving zero inventory waste.
Developed by Mitsubishi Corporation Fashion Co., Ltd., The Me is positioned between bespoke (full order) and prêt-a-porter.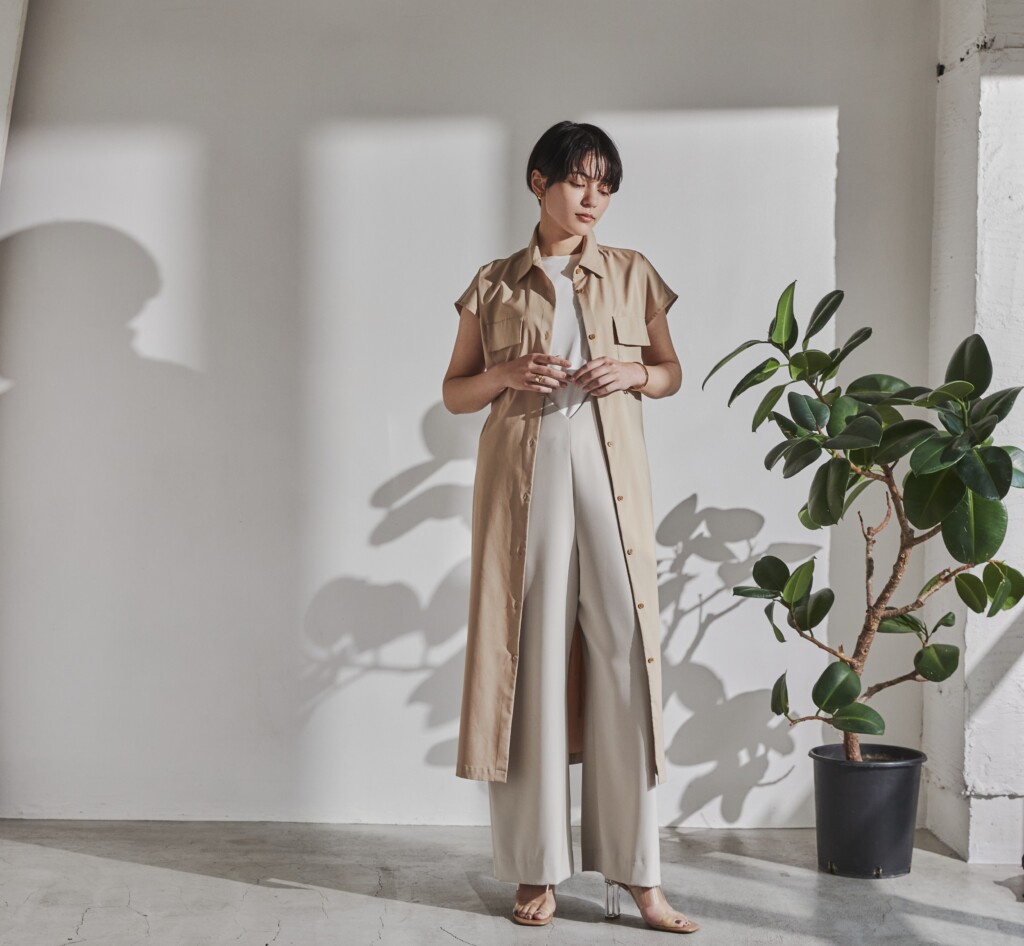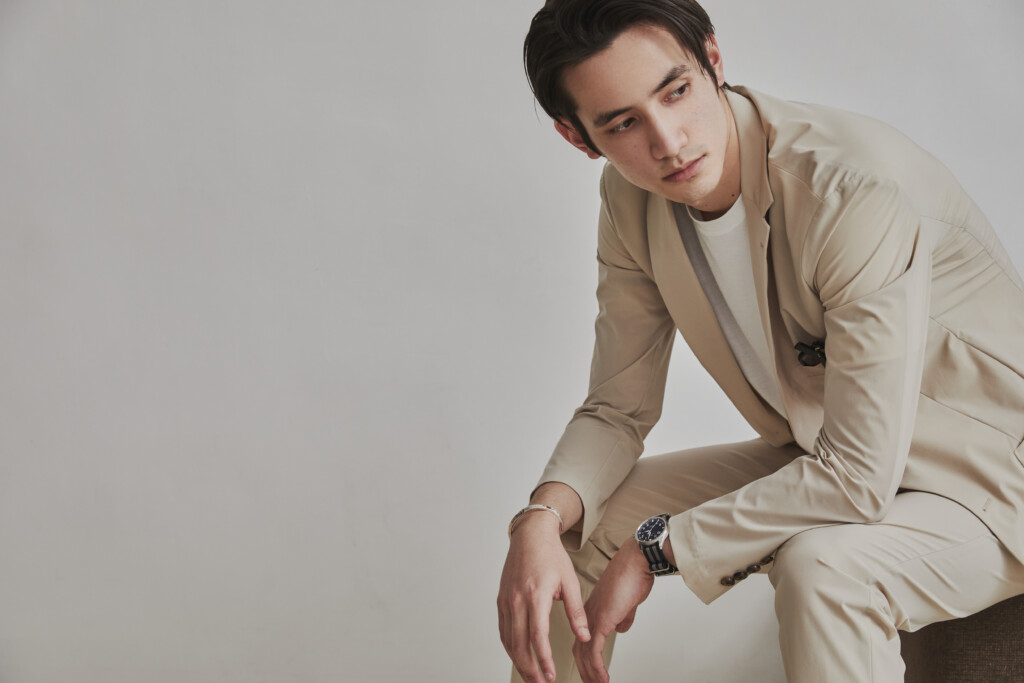 The brand provides a basic design and full range of clothing, from heavy clothing such as suits and jackets to light clothing such as shirts, t-shirts, and knitwear.
Order details based on primary sample
Customers try on samples that are closest to their own size in the fitting room in the Harajuku store. With the assistance of a staff member called a navigator, they select their favorite silhouette and details, such as body back length and sleeve lengths.
The Me names this adjustment ''tuning.'' At this time, if customers so wish, they can also have their size measured using a 3D body scanner.
For example, t-shirts have a base sample of two colors (black or white), two types of textiles, and seven sizes. Customers can choose the collar shape (round or V-neck), collar width, pocket, slit, sleeve cuff width, neck size, body back length, and sleeve length (t-shirt 8,800 yen including tax).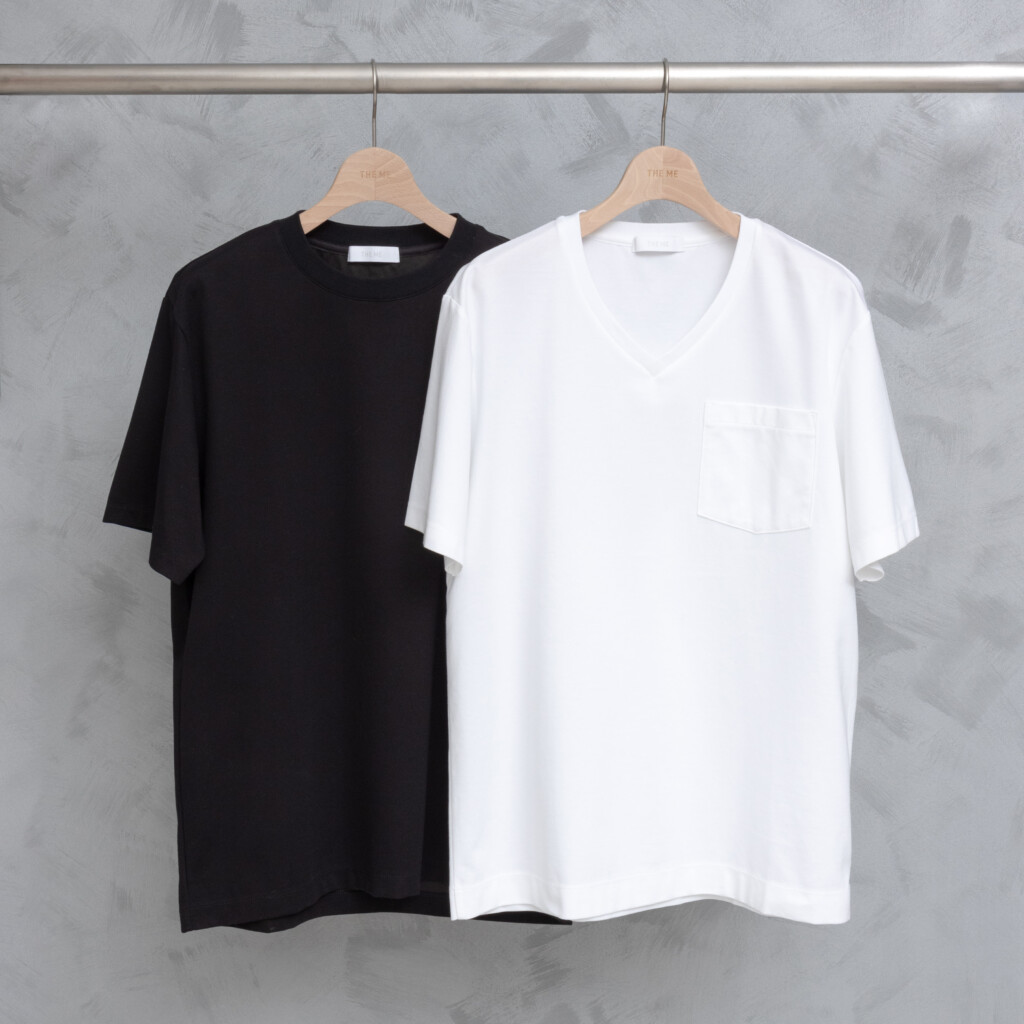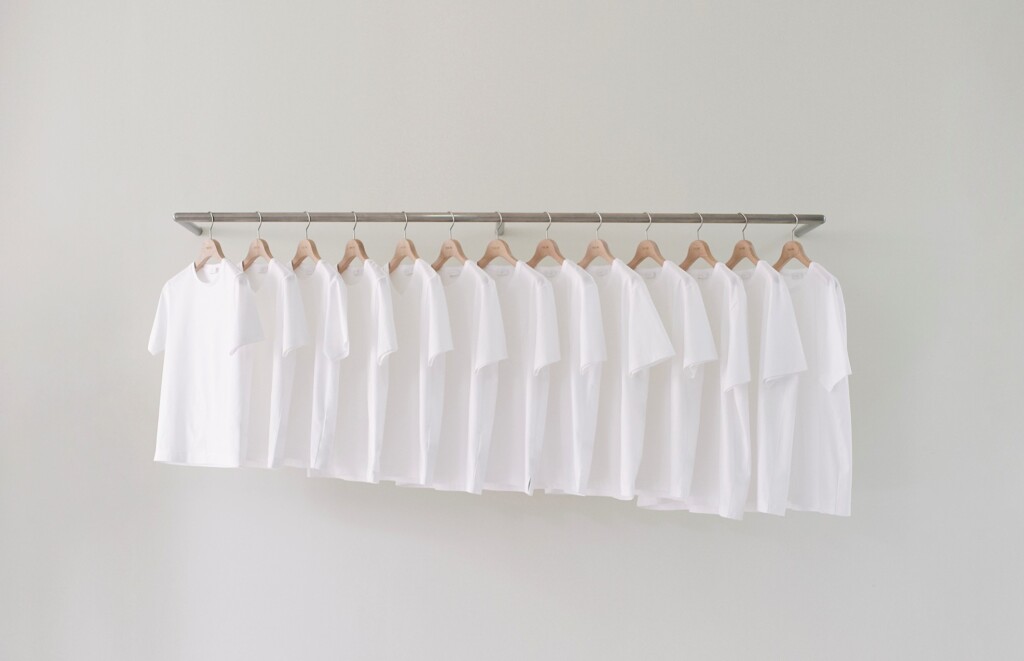 Based on the data of the customer's order, the company automatically generates a forming sheet using its invented system, and by fully utilizing its partnerships with suppliers such as sewing factories, a fully made-to-order item is completed approximately two weeks after the order is submitted.
Furthermore, there are essentially no additional charges for ''tuning'' or custom orders (orders are subject to additional fees only for surgeons' cuffs).
Purchase decisions and payments are made online. Customers can also choose textiles from domestically produced and originally developed ones.
Excess inventory and waste in the apparel industry have become a global problem, causing a large environmental impact, and the custom-order sustainable brand The Me may be one answer to solve this problem.
The Me Jingumae
6-31-11 Jingumae Sibuya-ku Tokyo
IoriOmotesando 2F
TEL 03-4233-4000
OPEN 11:00~20:00
CLOSED Monday, Tuesday
ACCESS Tokyo Metro MEIJI-JINGUMAE