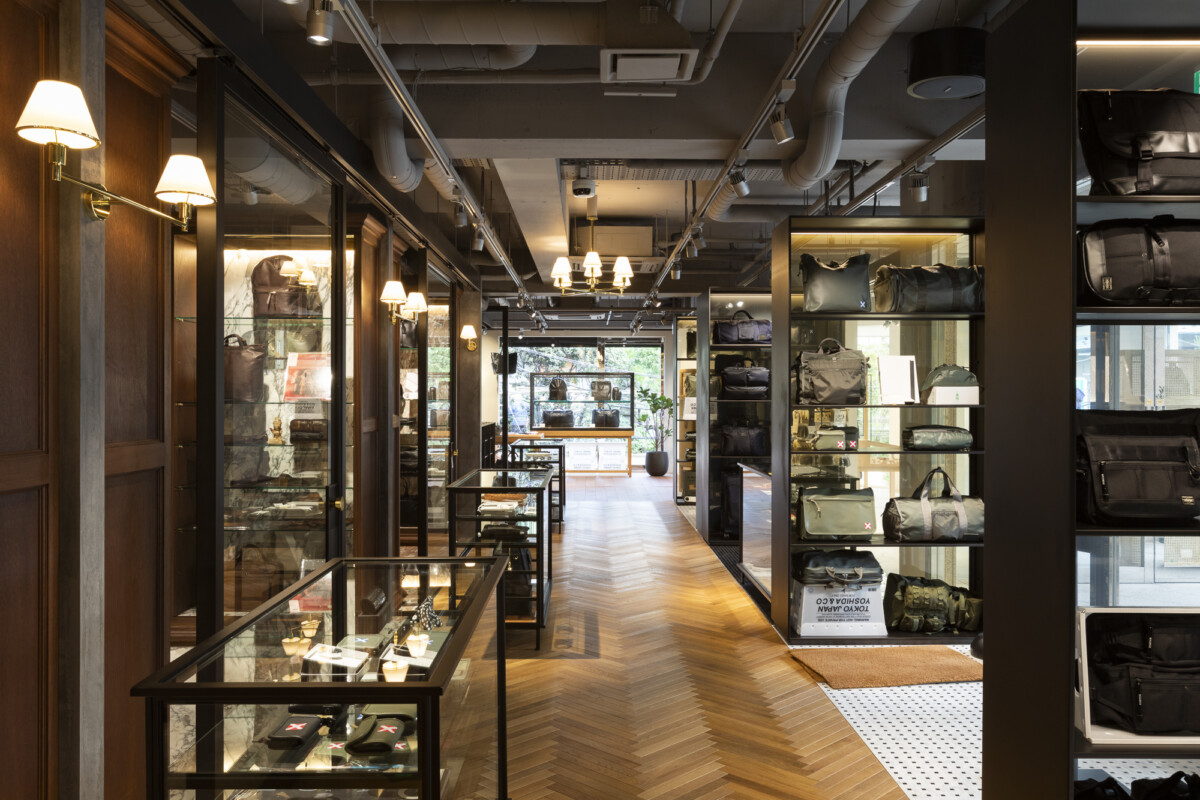 Omotesando outlet store displays fancy collaboration items
Yoshida & Co. was founded in Kanda in 1935 by Kichizo Yoshida, a craftsman of hand-sewn luggage. Since then, the brand has continued to make bags, retaining its "Made in Japan" pride under the company credo "heart and soul into every stitch."
Interestingly, a classic leather briefcase made by the brand was adopted as an important prop in the film "High and Low" directed by Akira Kurosawa.
The brand is renowned for its high-quality products, boasting high functionality since its inception. Moreover, its designs have been appreciated worldwide since the 1980s.
Yoshida & Co. collaborates with professionals from various fields, including designer brands, ceramic artists, tech companies, and other long-established companies that prioritize quality.
The brand opened its flagship store in Omotesando in 2000. It changed its name to Porter Omotesando and expanded its floors in 2017. The atelier in the store displays the handwork of the craftsmen. Discover the soul of the company that inherited Kichizo Yoshida's craftsmanship at Porter Omotesando.
In commemoration of the 85th anniversary of its establishment, Yoshida & Co. has released more than 20 special items in collaboration with other brands since 2020.
The 2-Way Tool Bag (¥ 101,200 including tax), a collaboration with the artist Takashi Murakami, is a drawstring bag with a removable stuffed animal with Murakami's signature flower motif.
The Teddy Bear (¥ 55,000 including tax) that Yoshida & Co. specially ordered from Steiff, the world's oldest stuffed animal maker, is dressed as a porter in tribute to Yoshida & Co.'s brand "Porter." Attached to the Teddy Bear is a wooden bag, made by Karimoku, a furniture maker.
The collection is full of playful and attractive items.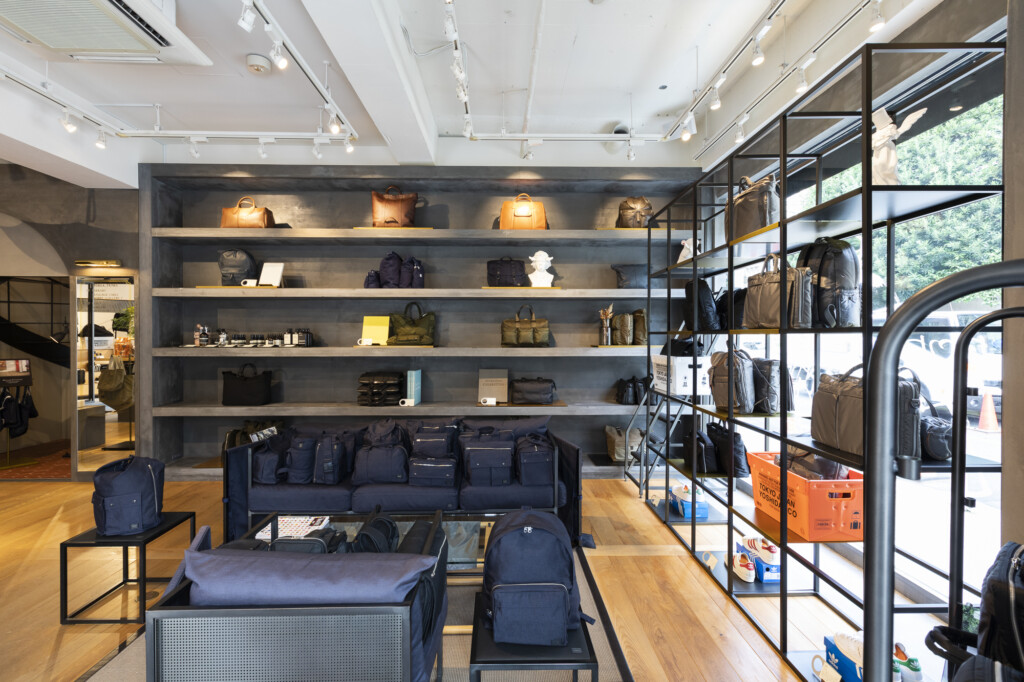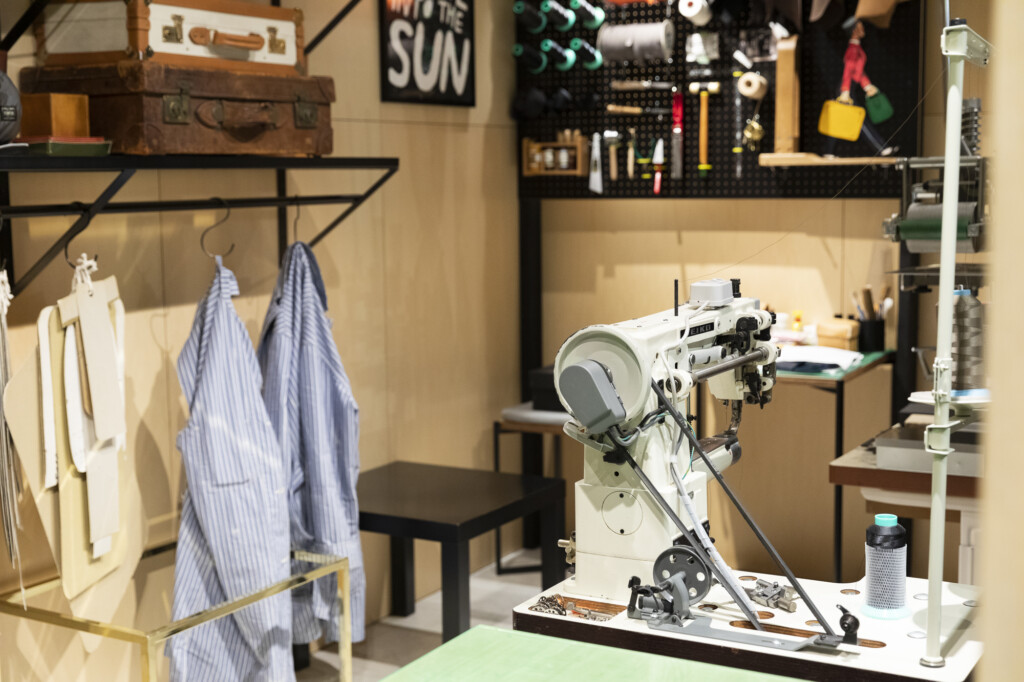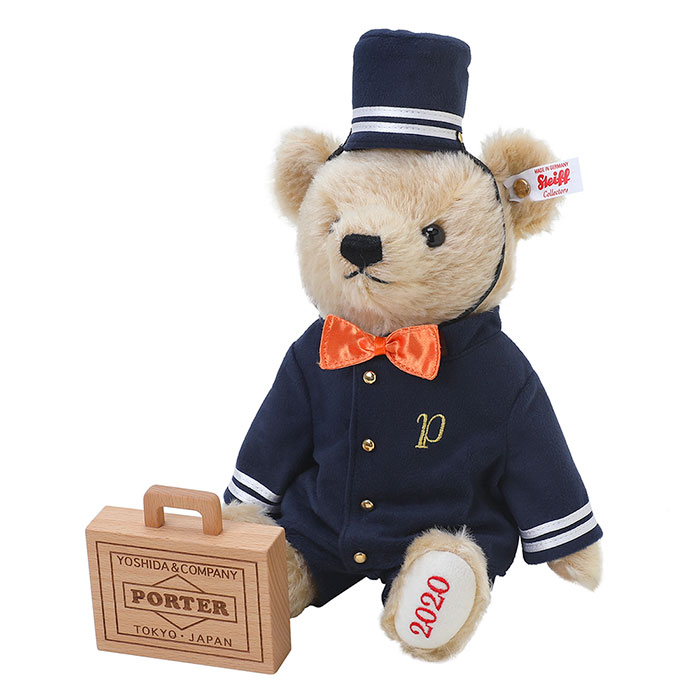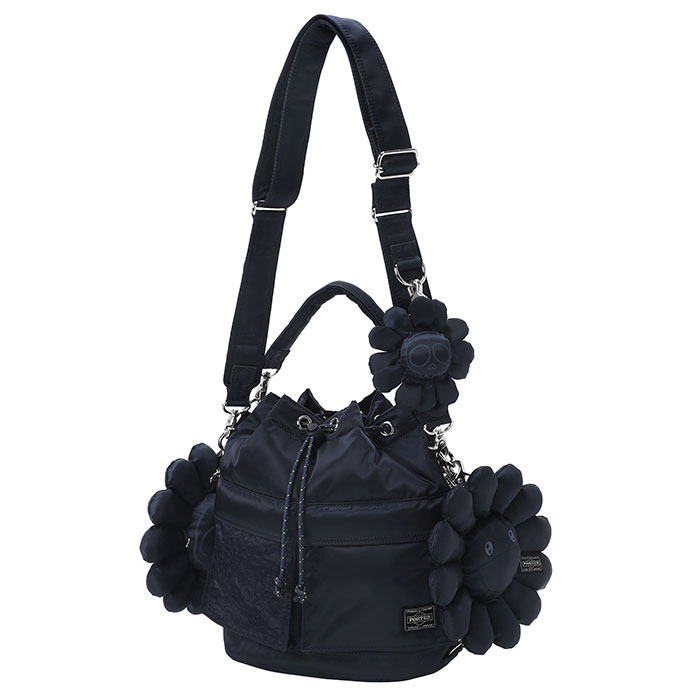 PORTER OMOTESANDO
5-6-8 Jingumae Shibuya-ku Tokyo
TEL 03-5464-1766
OPEN 12:00 – 20:00
CLOSED Irregular Holidays
ACCESS Tokyo Metro OMOTESANDO