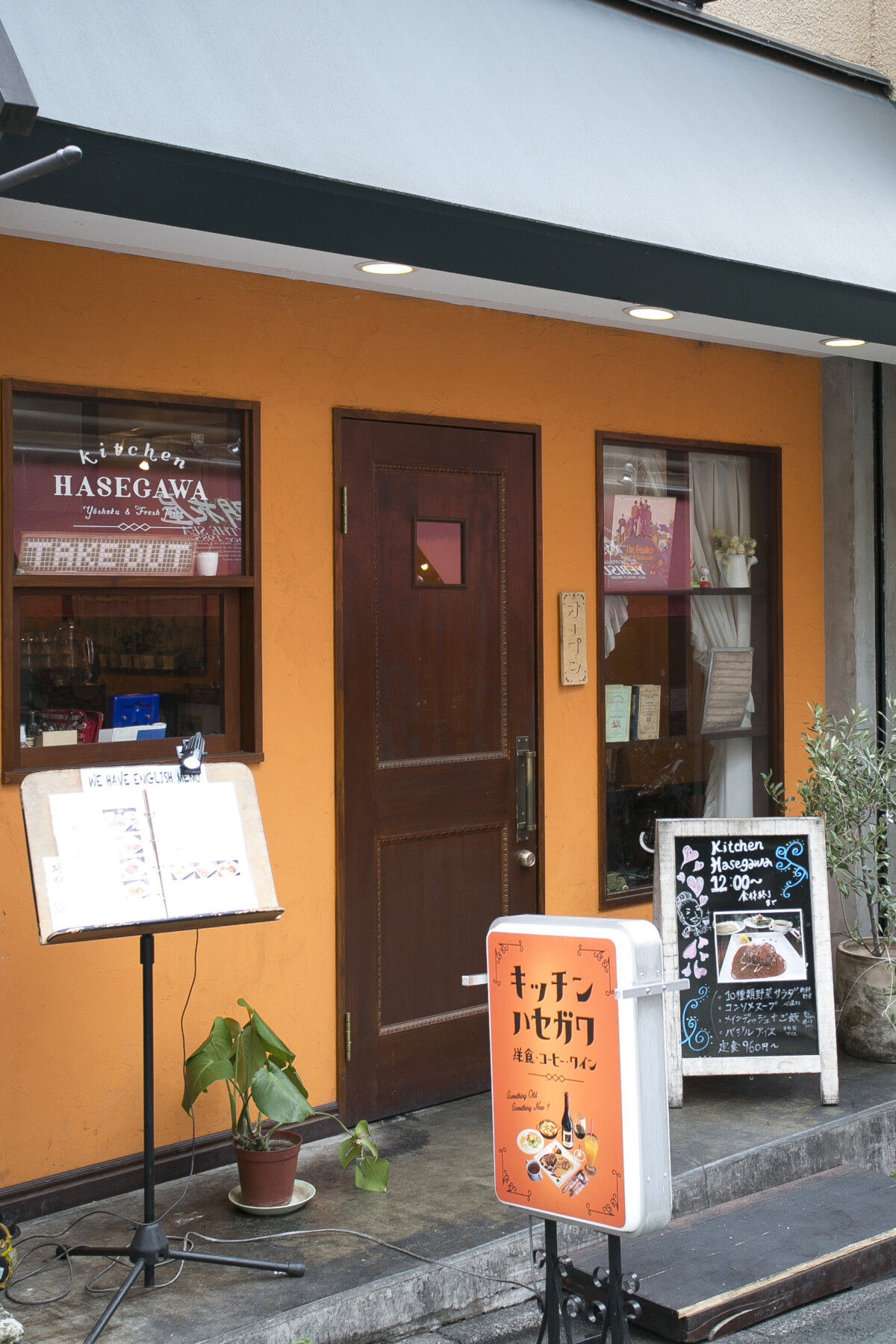 Exquisite juicy hamburger
Yoshoku is a Western-style cuisine uniquely evolved in Japan.
Japan had been in political isolation for approximately 200 years. After the opening of the country in 1854, Western culture flowed into Japan, and yoshoku was developed as a Western-style cuisine adapted to the Japanese palate.
Hamburger steak is one of the favorite yoshoku dishes among Japanese people.
Kitchen Hasegawa's hamburger steak is pure soul food: Japanese fans consider it worth standing in a long queue, even if there is a chance that the kitchen will run out of ingredients.
The secret behind its juiciness is a patty made of ground beef tongue combined with ground beef and pork, served with four kinds of sauces: demi-glace, Italian, wasabi soy sauce and grated daikon radish, and BBQ. If you are really hungry, order it with fried egg, cheese or creamy crab croquette toppings.
In addition to this signature dish, Hasegawa also serves a great chicken cutlet or tonkatsu, a pork cutlet.
If you are a party of six or more, you can reserve a table for dinner.
► Cash only
► Course only available at dinner time. Reservation must be made by 2 days before.
Try!
デミグラスハンバーグ
Stewed Hamburger Steak with Demi-Glace Sauce ¥980
(チーズトッピング Topping with Cheese ¥1,200)
ミックスフライMix Fry (Assorted Fritters) ¥1,000
ジンジャーポークステーキGinger Pork Steak ¥1,200 (with tax).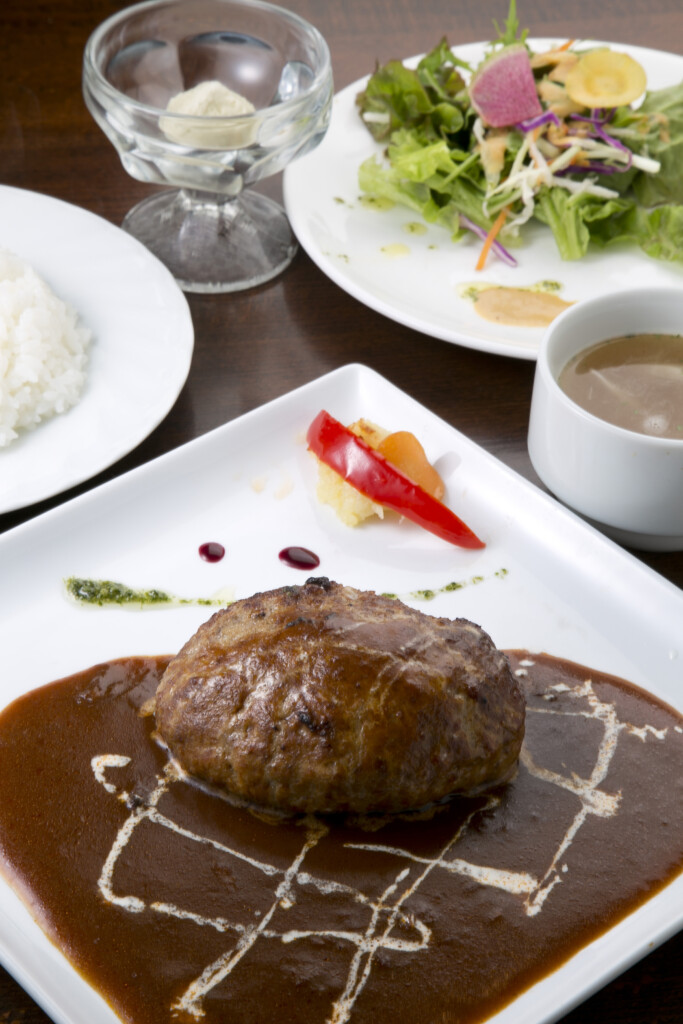 KITCHEN HASEGAWA
22-16, Maruyamacho, Shibuya-ku, Tokyo Japan
TEL 03-6416-1081
OPEN 12:00 – 23:00 (May close when ingredients are run out)
OPEN Everyday
ACCESS Keio SHINSEN
https://www.facebook.com/kitchenhasegawa/